Date of Birth: June 02, 1948 (74)
Birth Place: Sioux City, IA, USA
Latest News on Jerry Mathers
Jerry Mathers News
BACK TO THE BEACH to Debut On Blu-ray in August
by Michael Major - Jul 20, 2022
Teen idols Frankie Avalon and Annette Funicello returned to the big screen for a new surf-and-sand adventure with the hip, hilarious 80s update BACK TO THE BEACH. Newly remastered from a new 4K scan of the original film elements, BACK TO THE BEACH is a fan-favorite cult classic that lovingly parodies the quintessential 60s "beach party" films.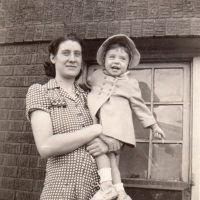 The Hollywood Museum to Present an Industry Moms Mother's Day Exhibit
by Marissa Tomeo - Apr 23, 2022
"For most, our mother is your first friend, your best friend, your forever friend.  Our mother's love is unconditional and only grows stronger over a lifetime," says Donelle Dadigan (Founder/President of the Hollywood Museum).
Photos: Hollywood Museum Welcomes Celebrities for Lobby Tree Trimming
by A.A. Cristi - Dec 10, 2021
Prior to the pandemic, an average of 10 million tourists and fans would visit a 15-block stretch of Hollywood Boulevard every year to visit the Walk of Fame and The Hollywood Museum - Today, it is anything but business as usual for the popular sites. So the museum, located in the Historic Max Factor building, has been sponsoring exciting and star studded events to bring the public back to the area.
Photos: The Hollywood Museum Re-Opens with A Tribute to Ruta Lee
by A.A. Cristi - Jul 7, 2021
The 1st Event In over a year at the Historic Hollywood Landmark Founder/President, Donelle Dadigan and The Hollywood Museum created what can only be described as a first class who's who celebration for friend and museum supporter Ruta Lee, 'the first of what we hope will be many events back at the Museum,' says Ms Dadigan.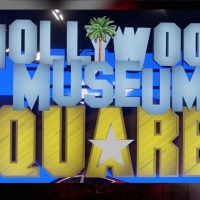 THE HOLLYWOOD MUSEUM SQUARES Extends Run Through August 10th
by Stephi Wild - Jun 16, 2021
The proceeds will benefit the museum, which is currently the most recognized venue in the city as the 'Official Museum of Hollywood' and the go to for authentic Hollywood and entertainment history!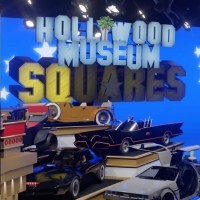 HOLLYWOOD MUSEUM SQUARES All Star Benefit Announced
by A.A. Cristi - May 7, 2021
On behalf of Donelle Dadigan, the staff at The Hollywood Museum and the entire production team for The Hollywood Museum Squares.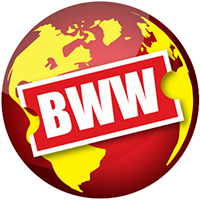 AXS TV Presents THE 1960S REDISCOVERED
by A.A. Cristi - Jun 17, 2020
AXS TV presents an insightful look back at one of America's most important decades in the all-new Sunday morning series The 1960s Rediscovered—airing Sundays at 9 a.m. ET / 8 a.m. CT through August 9.
BWW Exclusive: The 101 Greatest Television Episodes of All Time - from I LOVE LUCY to BETTER CALL SAUL
by Peter Nason - Apr 22, 2020
BWW Reviewer Peter Nason chooses the best TV episodes from the 1950's to 2020; see if your favorites made the list!
Bob Mackie, Lanie Kazan And Jerry Mathers To Take The Stage at CVRep Playhouse This Season
by Kay Kudukis - Dec 11, 2019
CVRep announces its Luminary Luncheon Schedule for 2020, featuring a special subscription pass price for all 3 shows! Subscription price is $150 or $55 per luncheon. All Luminary Luncheons will be held at Agua Caliente Resort Casino at 32250 Bob Hope Drive in Rancho Mirage, and will follow the successful luncheon and interview format of past luminary events.
New Children's Book 'The Possumbilities Are Endless' Aims To Inspire Kids
by A.A. Cristi - Oct 3, 2019
Can marsupials inspire children to dream big? Singer, songwriter and author Grant Maloy Smith thinks so.