Latest News on Todd Sherry
Latest News on Todd Sherry
Todd Sherry News
Virtual Theatre This Weekend: July 25-26- with Sara Bareilles, John Lloyd Young and More!
by Nicole Rosky - Jul 25, 2020
This weekend (July 25-26) in live streaming: Broadway gathers to support Joe Biden, Megan Hilty sings with Seth Rudetsky, and so much more!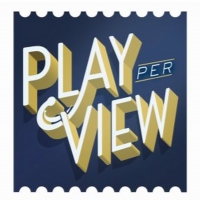 Play-PerView Announces Programming Through August 1st, Featuring Gideon Glick, Michele Pawk and More
by Chloe Rabinowitz - Jun 16, 2020
Having presented fifteen live-streamed events and raised over $40,000 in support of arts organizations and other charities across the country impacted by the COVID-19 virus, Play-PerView has announced programming and casting for upcoming events through August 1st.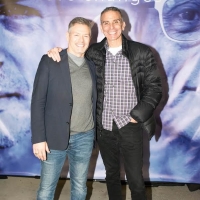 Five-Time Emmy Winning AFTER FOREVER Premieres Season Two
by Sarah Jae Leiber - Feb 24, 2020
A standing room crowd gathered for a Season 2 Premiere launch last week at The Los Angeles LGBT Center's Renberg Theatre including Sam Harris, Bill Brochtrup, Lawrence Zarian, Gregory Zarian, Todd Sherry, Christopher J Hanke, Nick Adams, and Tony Award winning producer for Dear Evan Hansen, Scott Mauro.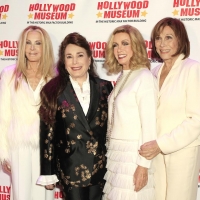 The Ladies of KNOTS LANDING Reunite for 40th Anniversary
by Sarah Jae Leiber - Jan 21, 2020
This past weekend, The Hollywood Museum held its first Lobby tribute of 2020, reuniting three remarkable leading ladies, Joan Van Ark, Michele Lee and Donna Mills, for the 40th anniversary of 'Knots Landing,' unveiling costumes worn by the three Knots' stars on the series, on loan from Warner Brothers and personal collections.
BWW Review: Singer D Scott Eads Celebrates CHRISTMASTIME IN THE KEY OF BING
by Don Grigware - Dec 3, 2019
D. Scott Eads brought his holiday show to Sterling's Upstairs at the Federal entitled Christmastime in the Key of Bing Sunday December 1 to a packed house of loving fans. The show came in at about 100 minutes and is ideally suited to a theatre stage. Not only were we treated to a fine carol selection and to a bevy of guest stars, but Eads featured story readings that in a larger space could be staged with more creative flair. But, as is, it was more than a fulfilling evening of holiday mirth.
Jewish Women's Theatre And Pop-Up Playhouse To Present THE WENDY CHRONICLES
by A.A. Cristi - Nov 26, 2019
Three plays by Pulitzer Prize and Tony-winning playwright Wendy Wasserstein will be presented in two triple-header days of theatre readings when JWT, director Stan Zimmerman and an all-star cast salute the groundbreaking artist who made a career out of exploring the lives of intelligent, talented women.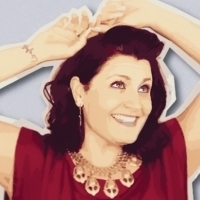 Gina D'Acciaro Headlines Solo Show in LA
by Julie Musbach - Jun 6, 2019
Gina D'Acciaro is... Famous Adjacent, based on the life and career story of Gina D'Acciaro, directed and choreographed by Robert Marra, produced by Rockwell Table & Stage. The show, a hilarious musical cabaret journey through one woman's real life stories and what it's really like to be 6 inches away from stardom, will run one night only, Wednesday June 12th, at Rockwell Table & Stage in Hollywood.
THE DIARY OF ANNE FRANK (LATINX) Returns to LA in January
by Julie Musbach - Dec 17, 2018
After a sold out run last fall, the recent revival of The Diary of Anne Frank, by Frances Goodrich and Albert Hackett and newly adapted by Wendy Kesselman ('97 Broadway version) will return for a limited engagement previewing January 11, 2019.
Photo Flash: THE HUMANS Celebrates Opening Night at the Ahamanson Theatre
by A.A. Cristi - Jun 21, 2018
Reed Birney and Jayne Houdyshell reprise their Tony Award®-winning performances in 'The Humans' for the last stop of the national tour at the Center Theatre Group / Ahmanson Theatre. Performances began this week in Los Angeles, check out the opening night arrivals below!
Todd Sherry Videos
VIDEO: Sneak Peek - Season Premiere of ABC's SUBURGATORY
by - Oct 11, 2012
On the second season premiere of ABC's comedy SUBURGATORY titled 'Homecoming' - When Tessa returns to Chatswin after spending the summer in NYC with her grandmother, her burgeoning interest in her mom leaves George feeling threatened. Check out the clips below!