Theatre, Dance And Music Events Offered At This Year's Neustadt JAAMM Festival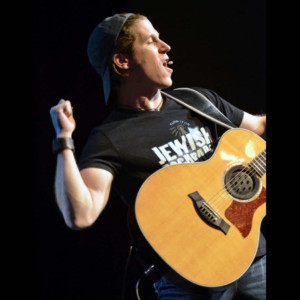 The 11th annual Neustadt JAAMM Festival at the Mizel Arts and Culture Center is a celebration of Jewish Arts, Authors, Music and Movies. Included in this year's offerings is a variety of theatre, dance and music events. Open to the entire Denver front range community, the JAAMM Festival runs from October 4th through November 18th, 2018.??
Theatre, dance and music highlights at this year's festival include: a theatre/music show entitled "From Baghdad to Brooklyn" about a family's love and dysfunction starring L.A.'s Michelle Azar accompanied on piano by Denver's own music man, Mitch Samu on Saturday, October 13th. JAAMM also partnered this year with local theatre/dance companies including Theatre Or currently presenting its production of "Oh My God" about God seeking out an earthly therapist (now playing through September 29th as part of the pre-JAAMM events) and Cherry Creek Theatre Company's production of "My Name is Asher Lev," a play about a man who must make a difficult choice between art and his faith (playing October 18th - November 11th) in the Mizel's Pluss Theatre. Denver's popular Wonderbound Dance Company will present "Wonderlab" a contemporary dance show on the Elaine Wolf Theatre stage at the Mizel on November 15th, 17th, and 18th. ??
Special festival music events include a participatory family concert by Jewish rock singer, Rick Recht on Sunday, October 7th and a classical, world-music, Klezmer concert entitled "Voyages" on Sunday, October 14th by Grammy nominated clarinetist David Krakauer with acclaimed South African-born pianist Kathleen Tagg. Other concerts include Sean Altman's JEWMONGOUS, an original unkosher comedy/song concert on Thursday, October 18th and Daniel Kahn and the Painted Bird, a German Klezmer-Punk band (complete with projected images by legendary NY underground artist Eric Drooker) on Wednesday, November 7th.
The 11th Annual Neustadt JAAMM Festival is presented in part by: The Piñon Trail Foundation, The Rose Community Foundation, and the Bonfils-Stanton Foundation. Ongoing operation support is provided by the Scientific and Cultural Facilities District (SCFD). The festival is located at the Mizel Arts and Culture Center in the Staenberg-Loup Jewish Community Center at 350 S. Dahlia Street, Denver, CO 80246. Information on other events and ticket purchasing links can be found at https://www.jccdenver.org/arts-culture/jaamm/. The box office number is 303-316-6360.