Ring in the New Year with the Dallas Debut of JUNIE B. JONES IS NOT A CROOK
Dallas Children's Theater (DCT) opens the second half of its 2016-2017 season with JUNIE B. JONES IS NOT A CROOK, running from January 20-February 26, 2017 at the Rosewood Center for Family Arts.
In this regional premiere, a whole new side of the world's funniest kindergartener is brought to life as she learns about right and wrong while she celebrates the differences in her friends. During the run of the show, young patrons and their families are encouraged to serve others by bringing in donations for the S.M. Wright Foundation's Beds for Kids program, in the spirit of helping all Dallas children.
JUNIE B. JONES IS NOT A CROOK centers on Junie B. and the black furry mittens that her Grampa Frank Miller gives to her as a gift. But one day at recess, a rotten thief steals them! As Junie B. makes her way to the principal's office to report them being stolen, she finds a cool pen on the floor. Not to mention she's been trying to get to know Handsome Warren, the new boy in class whose first impression of Junie B. is that she is a total "nutball." Junie B.'s sense of right and wrong is tested in this comical tale that also shows us all how a diverse circle of friends gets along.
"Junie B. is a one of a kind! She has such an interesting take on the world - especially the way she handles language! She is a delightful work in progress. But Junie B. is accepting of the uniqueness in others as well," said Nancy Schaeffer, director of JUNIE B. JONES IS NOT A CROOK. Schaeffer will call upon actress Mary McElree to play Junie B. Jones for the second time; McElree previously played the spunky character in the holiday tale JUNIE B. IN JINGLE BELLS, BATMAN SMELLS.
Each January, DCT partners with a local charity so young patrons can perform an act of kindness for those perhaps less fortunate. This year, DCT has chosen the S.M. Wright Foundation's Beds for Kids program as its beneficiary. Families will be asked to bring a new blanket, pillow, or set of twin-sized bed sheets to help the over 4,200 children on the waiting list to receive a bed from the nonprofit.
"We are blessed and humbled by Dallas Children's Theater's generosity in naming our Foundation as the beneficiary of this show. It has a strong message not only to children, but to everyone, and it is our pleasure to be a part of such a wonderful production," said Rev. S.M. Wright II, President & CEO of the S.M. Wright Foundation. Those patrons who participate in the collection will receive one ticket per child to DCT's summer show, MUFARO'S BEAUTIFUL DAUGHTERS: AN AFRICAN TALE.
Celebrate the New Year and regional premiere of this beloved character's newest tale with DCT on opening night! Young patrons will participate in a Junie B. Jones Lost and Found Adventure, wherein they will help her find a very valuable item. There will also be face painting, cookies from Tiff's Treats, giveaways, and more on opening night. Collections of new blankets, pillows, and twin sheet sets for Beds for Kids will continue throughout the run of JUNIE B. JONES IS NOT A CROOK.
IF YOU GO:
JUNIE B. JONES IS NOT A CROOK
by Allison Gregory
based on the books Junie B. Jones Is Not a Crook and Junie B. Jones Loves Handsome Warren by Barbara Park
January 20 - February 26, 2017
Performance Dates and Times:
- Friday, January 20, 7:30 PM - Opening Night
- Saturday, January 21, 1:30 PM
- Sunday, January 22, 1:30 PM
- Sunday, January 22, 4:30 PM
- Saturday, January 28, 1:30 PM
- Sunday, January 29, 1:30 PM
- Sunday, January 29, 4:30 PM (ASL)
- Saturday, February 4, 1:30 PM
- Saturday, February 4, 4:30 PM
- Sunday, February 5, 1:30 PM (Super Bowl)
- Saturday, February 11, 1:30 PM
- Sunday, February 12, 1:30 PM
- Sunday, February 12, 4:30 PM
- Saturday, February 18, 1:30 PM (Sensory-Friendly)
- Sunday, February 19, 1:30 PM
- Sunday, February 19, 4:30 PM
- Saturday, February 25, 1:30 PM
- Sunday, February 26, 1:30 PM
- Sunday, February 26, 4:30 PM
Ticket Prices: $15-$28.
Weekday Student Matinee shows also available Tuesdays through Fridays. Please call ArtReach Booking at 214-219-2049.
At Dallas Children's Theater, Rosewood Center for Family Arts, 5938 Skillman Street, Dallas, TX 75231
*Recommended for ages 5 and up
Cast:
- William Carleton - Handsome Warren/Live Fireman/Choir
- Jeremy Coca - Ricardo/Choir
- Jori Jackson - Grace/Pink Fluffy Girl
- Johnny Lee - Meanie Jim/Mitten Crook/Choir
- Erika Larsen - Lucille/Grouchy Typing Lady/Choir
- Mary McElree - Junie B. Jones
- Karl Schaeffer - Grandpa Frank Miller/Lucille's Grandpa/Principal
- Brett Warner - Mrs./Mother/Parrot
Production Team:
- Director - Nancy Scheffer
- Scenic Designer - Bob Lavallee
- Lighting Designer - Jason Lynch
- Props/Video Designer - H. Bart McGeehon
- Sound Designer - Marco Salinas
- Costume Designer - Lyle Huchton
- Scenic Artist - Brian Longworth
- Stage Manager - Dwight Sandell
- PA/Deck Crew Head - Becca Bongiorno
Dallas Children's Theater features professional actors performing for an annual audience of 250,000 young people and their families through mainstage productions (12 in the 2016-17 season), a national touring company, and an arts-in-education program. As the only major organization in Dallas focusing solely on youth and family theater, DCT builds bridges of understanding between generations and cultures, instilling an early appreciation of literature, art and the performing arts in tomorrow's artists and patrons.
More Hot Stories For You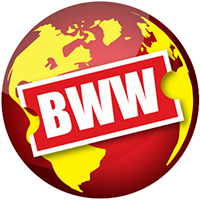 Dallas Theater Center Announces Kalita Humphreys Theater Master Plan Public Meeting

December 2, 2022

Dallas Theater Center (DTC) has announced its third public meeting on Wednesday, December 7 to present the Kalita Humphreys Theater Campus Master Plan. The event will be held at 5:30-7:00 p.m. at the Kalita Humphreys Theater located at 3636 Turtle Creek Boulevard, Dallas, TX 75204 
---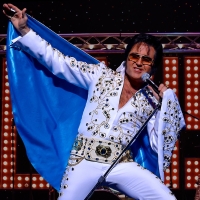 Elvis Takes The Stage At The Irving Arts Center In January As Part of TIMELESS TRIBUTES

December 1, 2022

The Entertainment Series of Irving continues its "Timeless  Tributes" season with Kraig Parker: The Ultimate Elvis. Always a crowd-pleaser, Kraig returns to  Irving for another soul-satisfying performance on Saturday, January 7, 2023, at 7:30 p.m.
---
Amphibian Stage Goes Global To Bring The Unexpected In 2023

December 1, 2022

Amphibian Stage announced today the theater company's 2023 season lineup launching February 10, featuring a world premiere new play inspired by Oscar Wilde's The Importance of Being Earnest, a Van Cliburn-style acting competition addition to SparkFest, and three weeks of back-to-back stand-up comedy featuring the series creator, Grace & Frankie star Baron Vaughn. 
---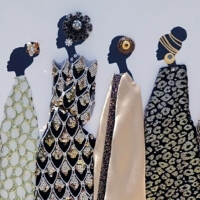 The Artists Of Common Thread Collective To Show In Eisemann Center's Gallery, December 1-31

November 30, 2022

The work of COMMON THREAD COLLECTIVE is coming to the Charles W. Eisemann Center for Performing Arts at 2351 Performance Drive, Richardson, TX 75082.
---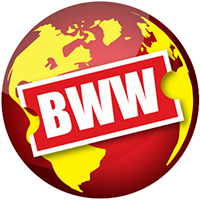 Mainstage Irving-Las Colinas To Present Lauren Gunderson's Music-Laced Play ADA AND THE ENGINE

November 29, 2022

MainStage Irving-Las Colinas has announced the cast, creative team, and performance dates for their upcoming production of the poignant pre-tech romance Ada and the Engine.
---