Photo Flash: DON'T DRESS FOR DINNER Comes to Stage West
Bernard has it all - a wonderful old country house, a lovely, devoted wife, a loyal best friend, and a gorgeous mistress. But this enviable life is about to get turned completely upside-down, in Robin Hawdon's adaptation of Marc Camoletti's madcap farce, Don't Dress for Dinner, beginning a 5-week run at Stage West beginning Thursday, July 12.
Bernard has invited his mistress, Suzanne, to come join him for a weekend tryst, since his wife Jacqueline is leaving to visit her mother. His best friend Robert is also coming, to serve as his alibi, and a Cordon Bleu cook has been hired for a special dinner. But-unbeknownst to Bernard, Jacqueline has been having an affair with Robert, and when she finds out he is arriving, she cancels her trip. Bernard, in a panic, announces that Suzanne, whom he says is Robert's mistress, is also coming down. Robert is dismayed and Jacqueline, extremely annoyed. To further complicate things, the cook (Suzette) arrives first, and Robert erroneously assumes she is Suzanne. Chaos ensues. Wild lies pile up, identities and bedrooms are swapped, and romantic plans are thwarted. This classic piece of hilarity is the perfect summer entertainment, and a fun time for all is guaranteed!
The Guardian said, "Hurtling along as the speed of light, this breathtaking farce is a near faultless piece of theatrical invention."
Marc Camoletti authored more than 40 plays and became a Chevalier de la Légion d'Honneur in France. Boeing-Boeing, his first major international success, ran for seven years and 2000 performances in its debut London production, becoming the Guinness Book of Records' most performed French play worldwide. A later play, Don't Dress for Dinner, also ran for seven years in London's West End. A French citizen, born in Geneva, and an acclaimed artist and associate of the Soceiete National des Beaux Arts, Marc Camoletti's theatre career launched with three plays running simultaneously in Paris. Ten of his plays have also been produced for television. His work continues to flourish in numerous languages and some 55 countries. He died in 2003.
Robin Hawdon is a British playwright especially known for the popularity of his comedies, and his plays are amongst the most frequently produced around the world. Over recent years his plays have appeared in the UK, New York, Chicago, Toronto, Paris, Moscow, Warsaw, Krakow, Bonn, Stockholm, Copenhagen, Tel Aviv, Russia, Italy, Ukraine, South Africa, Australia, and in hundreds of smaller theatres across every continent. Their popularity, amongst professional and amateur companies alike, is due to the fast pace and comic complexity of their plot lines, combined with an essential humanity and reality in their characterization.
Don't Dress for Dinner will be directed by Christie Vela. The philandering Bernard will be played by Stage West's Managing Director Mark Shum, last seen at Stage West as Vanya in Life Sucks., with Executive Director Dana Schultes, most recently seen at Stage West as Colleen in Like a Billion Likes, as his wife Jacqueline. Catherine D. DuBord, recently seen in Circle Theatre's This Random World, returns as the mistress, Suzanne, with Michael Federico, last seen at Stage West in The Royal Society of Antarctica, as the hapless Robert. Allison Pistorius, recently seen in Constellations at Dallas Theater Center, will play Suzette, the cook, while Justin Flowers, whose many Stage West roles include Norman in The Norman Conquests, will play Suzette's husband George.
Set design is by Michelle Harvey, with lighting design by Aaron Johansen, costume design by Ryan D. Schaap, sound design by John Flores, and props/set decor by Lynn Lovett.

Don't Dress for Dinner will preview Thursday, July 12 at 7:30 and Friday, July 13 at 8:00, and will run through Sunday, August 12. Performance times will be Thursday evenings at 7:30, Friday and Saturday evenings at 8:00, with Sunday matinees at 3:00. Ticket prices range from $31 to $35, with discounts for the preview performance, and for students, seniors, and military. Food service is available 90 minutes prior to performances (reservations are advised). Reservations and information are available through the Box Office (817-784-9378), or on the website, www.stagewest.org.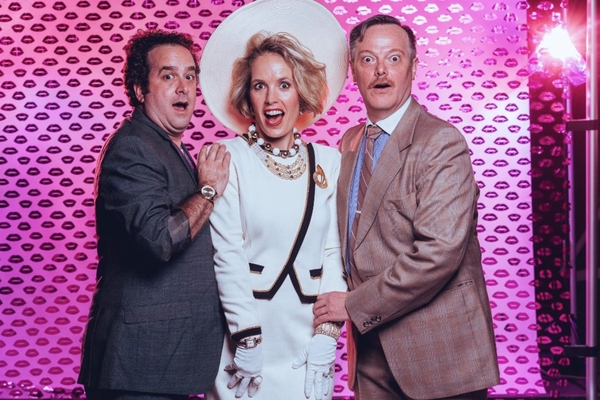 Michael Federico, Dana Schultes, Mark Shum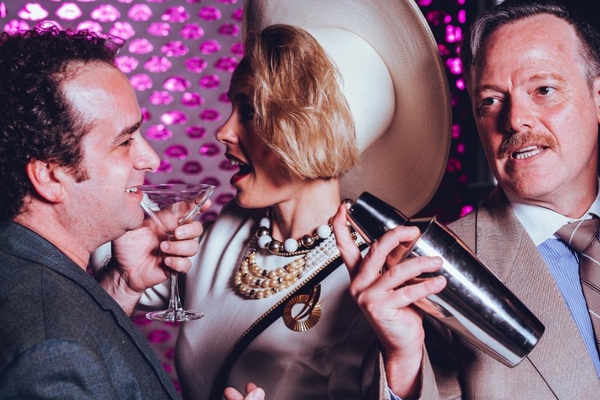 Michael Federico, Dana Schultes, Mark Shum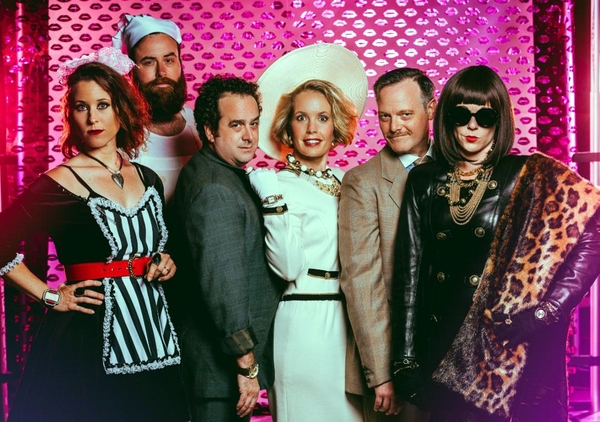 Allison Pistorius, Justin Flowers, Michael Federico, Dana Schultes, Mark Shum, Catherine D. DuBord
More Hot Stories For You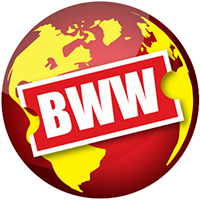 Dallas Theater Center Announces Kalita Humphreys Theater Master Plan Public Meeting

December 2, 2022

Dallas Theater Center (DTC) has announced its third public meeting on Wednesday, December 7 to present the Kalita Humphreys Theater Campus Master Plan. The event will be held at 5:30-7:00 p.m. at the Kalita Humphreys Theater located at 3636 Turtle Creek Boulevard, Dallas, TX 75204 
---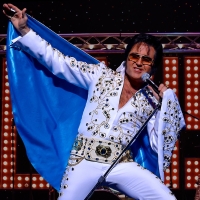 Elvis Takes The Stage At The Irving Arts Center In January As Part of TIMELESS TRIBUTES

December 1, 2022

The Entertainment Series of Irving continues its "Timeless  Tributes" season with Kraig Parker: The Ultimate Elvis. Always a crowd-pleaser, Kraig returns to  Irving for another soul-satisfying performance on Saturday, January 7, 2023, at 7:30 p.m.
---
Amphibian Stage Goes Global To Bring The Unexpected In 2023

December 1, 2022

Amphibian Stage announced today the theater company's 2023 season lineup launching February 10, featuring a world premiere new play inspired by Oscar Wilde's The Importance of Being Earnest, a Van Cliburn-style acting competition addition to SparkFest, and three weeks of back-to-back stand-up comedy featuring the series creator, Grace & Frankie star Baron Vaughn. 
---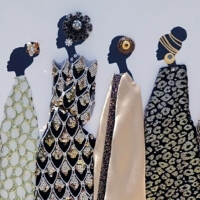 The Artists Of Common Thread Collective To Show In Eisemann Center's Gallery, December 1-31

November 30, 2022

The work of COMMON THREAD COLLECTIVE is coming to the Charles W. Eisemann Center for Performing Arts at 2351 Performance Drive, Richardson, TX 75082.
---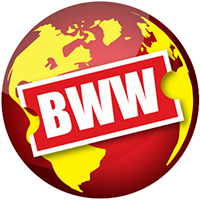 Mainstage Irving-Las Colinas To Present Lauren Gunderson's Music-Laced Play ADA AND THE ENGINE

November 29, 2022

MainStage Irving-Las Colinas has announced the cast, creative team, and performance dates for their upcoming production of the poignant pre-tech romance Ada and the Engine.
---