Latest News on Dana Schultes
Dana Schultes News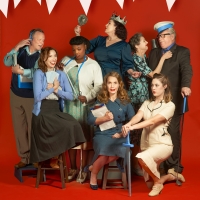 Photos: First Look at INTO THE BREECHES! at Stage West
by Chloe Rabinowitz - May 27, 2022
Stage West will present George Brant's hilarious Into the Breeches!, which begins a 4-week regional premiere run on Thursday, June 9.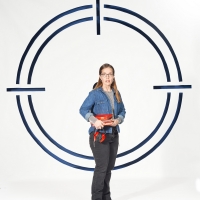 ON THE EXHALE Comes to Stage West
by Stephi Wild - Jan 21, 2022
How do you keep yourself from turning into the very thing you fear?  Stage West Executive Producer Dana Schultes, starring in her first ever one-woman show, tackles this question in Martín Zimmerman's engrossing On the Exhale.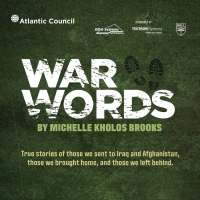 Special Event WAR WORDS Announced At Stage West
by A.A. Cristi - Oct 25, 2021
This Veterans' Day, Stage West, along with the Atlantic Council, will present an abbreviated reading of the Pulitzer-nominated play War Words by Michelle Kholos Brooks, as part of a nationwide event which celebrates, honors, and recognizes the men and women of our military.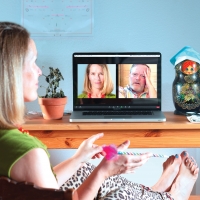 Stage West Announces Virtual Production, OCTOBER PLAYLETS
by Chloe Rabinowitz - Sep 25, 2020
Stage West is pleased to announce that it will be presenting October Playlets, three short plays written specifically to be live-streamed, from October 8-18.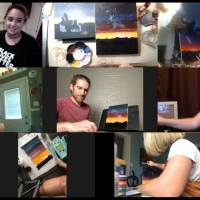 Stage West Announces Updates For Its Season
by A.A. Cristi - Jul 20, 2020
While Stage West had previously announced hopes of presenting Into the Breeches! this September at Fort Worth's Trinity Park Pavilion, the group has now accepted that that dream will not become a reality. The show has officially been postponed, until at least the summer of 2021.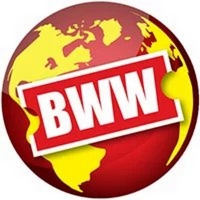 Stage West to Suspend Activities Following Weekend Performances
by A.A. Cristi - Mar 14, 2020
Read a message from Stage West Executive Producer Dana Schultes, regarding Covid-19:
Stage West to Begin Phase One of Renovations
by Chloe Rabinowitz - Feb 13, 2020
On January 20, 2020 Stage West Board of Directors signed a contract with BASECOM Inc. Construction, a 25 year old minority owned business located in Fort Worth's Near Southside, who will act as the general contractor for the upcoming renovations at Stage West. Phase One of the renovations is scheduled to begin on March 2, pending permits, and will include, primarily for the 823 W Vickery space: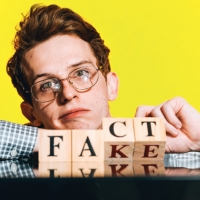 Photo Flash: THE LIFESPAN OF A FACT Heads to Stage West
by Julie Musbach - Oct 25, 2019
Can you assume these days that what you see in the media is factually correct?  Is accuracy all that important in an opinion piece? Those questions are central to the timely and very funny The Lifespan of a Fact, by Jeremy Kareken & David Murrell and Gordon Farrell, which begins a 5-week regional premiere run at Stage West on Thursday, November 7.
Dana Schultes Videos