Photo Flash: Alley Theater Presents AND THEN THERE WERE NONE
Beginning June, 2011 Alley Theatre will produce Agatha Christie's And Then There Were None during its popular ExxonMobil Summer Chills series. Agatha Christie's And Then There Were None is the Alley Theatre's 20th production of an Agatha Christie play in its 64 year history. The perfect summer outing for Houstonians seeking a cool respite from the summer heat, ExxonMobil Summer Chills is a great way to introduce live theatre to first-timers, giving them an opportunity to thrill in suspenseful moments and unexpected revelations. This year, 2011, marks the 35th anniversary of Agatha Christie's death.
Agatha Christie's And Then There Were None is directed by Gregory Boyd and begins performances Wednesday, June 29, opens officially Friday, July 1 and runs through Sunday, July 31 on the Hubbard Stage.
When ten houseguests gather on a secluded island, the situation is ripe for misfortune. One by one, each guest meets their fate. Who's the murderous culprit? And who's been stealing the carved Soldier Island figurines from the mantle? Mystery's most famous Dame asks these baffling questions and more in this classic whodunit. Recommended for general audiences.
Agatha Christie's And Then There Were None features Alley Theatre Artists James Black as Judge Wargrave, Jeffrey Bean as William Blore, James Belcher as General Mackenzie, Josie de Guzman as Vera Claythorne, David Rainey as Rodgers, John Tyson as Doctor Armstrong, and Todd Waite as Philip Lombard.
Agatha Christie's And Then There Were None also features, Jennifer Harmon as Emily Brent (Alley's August: Osage County), Anne Quackenbush as Mrs. Rogers (Alley's Amadeus, Harvey, Our Town) and Adam Van Wagoner as Anthony Marston (Alley's Amadeus, Peter Pan, or the Boy Who Would Not Grow Up).
The design team for Agatha Christie's And Then There Were None includes scenic design by Linda Buchanan (Alley's House and Garden) and costume design by Blaire Gulledge (Alley's Intelligence-Slave, Mrs. Mannerly, Underneath the Lintel). Lighting design is by Michael Lincoln (Alley's Boeing Boeing, A Streetcar Named Desire, Hydriotaphia) and sound design is by Pierre Dupree (Alley's August: Osage County, A Behanding in Spokane, Intelligence-Slave).
Dame Agatha Christie, the most famous creator of murder mysteries, was born in 1890 and worked as a hospital dispenser during the First World War. Her first detective novel, The Mysterious Affair at Styles (1920), introduced Hercule Poirot, the Belgian hero who was to appear in many subsequent novels and plays. Over the next 56 years, Christie wrote 66 novels and more than a dozen plays, including Murder on the Orient Express, The Mousetrap, The Unexpected Guest, Black Coffee, And Then There Were None, and the Miss Marple mysteries - which served as the basis for the films Murder, She Said and Murder at the Gallop and the inspiration for many television programs. The Alley has produced many of Christie's plays, among them Death on the Nile, Witness for the Prosecution, The Mousetrap, Black Coffee, Spider's Web and Towards Zero.
Agatha Christie's And Then There Were None is sponsored by Presenting Sponsor ExxonMobil. The Alley Theatre is supported by the 2011-2012 season sponsor United Airlines, the official airline of the Alley Theatre.
TICKET INFORMATION
Tickets to Agatha Christie's And Then There Were None start at $25 and are available using our new interactive ticketing area. It's fast, easy to use and allows ticket buyers the ability to select a section as well as their own individual seats from the interactive seating map. And there are no additional handling fees when tickets are purchased online, by phone or in person at the box office! Tickets to Agatha Christie's And Then There Were None are available for purchase at www.alleytheatre.org, at the Alley Theatre Box Office, 615 Texas Avenue, or by calling 713.220.5700. Groups of 10 or more can receive special concierge services and select discounts by calling 713.220.5700 and asking for the group sales department.
Photo by Jann Whaley.


John Tyson, Todd Waite, Josie de Guzman, James Black and David Rainey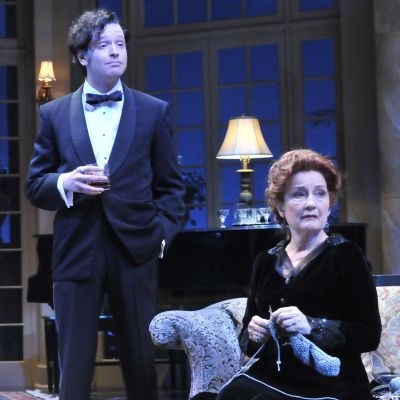 Adam Von Wagoner and Jennifer Harmon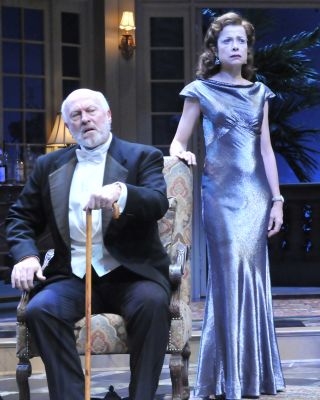 James Belcher and Josie de Guzman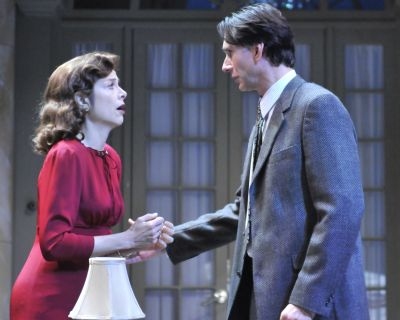 Josie de Guzman and Todd Waite