Latest News on Josie de Guzman
Stage Credits
  [New York]
Reading, 2000
Clara
  [Broadway]
Broadway Revival, 1992
Sister Sarah Brown
  [Broadway]
Original Broadway Production, 1991
Performer [Replacement]
  [Broadway]
Broadway Revival, 1980
Maria
  [Off-Broadway]
Original Off-Broadway Production, 1978
Performer
Josie de Guzman Awards and Nominations
Tony Awards - 1992 - Best Performance by an Actress in a Leading Role in a Musical
Josie de Guzman , Guys and Dolls
Tony Awards - 1980 - Best Performance by an Actress in a Featured Role in a Musical
Josie de Guzman , West Side Story
Josie de Guzman News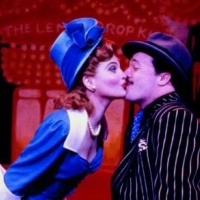 VIDEO: Watch a GUYS AND DOLLS Reunion on Stars in the House- Live at 8pm!
by Nicole Rosky - Jun 16, 2021
Stars in the House continues tonight (8pm ET) with a GUYS & DOLLS Reunion!  Stars In The House" is partnering with NH Collection New York Madison Avenue, an exciting newcomer onto the Big Apple's hotel scene, for a very special reunion of the 1992 cast of Broadway's Tony Award-winning "Guys and Dolls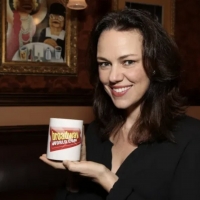 Wake Up With BWW 6/16: New Music Video From Christy Altomare, and More!
by Stephi Wild - Jun 16, 2021
Today's top stories: Watch the new music video from Christy Altomare, The Avett Brothers perform the title song from their new musical Swept Away, and more!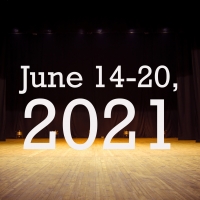 Virtual Theatre This Week: June 14-20, 2021- with Rita Moreno, Kerry Butler, and More!
by Nicole Rosky - Jun 14, 2021
This week (June 14-20) in live streaming: Rita Moreno visits Backstage Live, Show of Titles on demand, a Kerry Butler master class, a Guys and Dolls reunion, and so much more!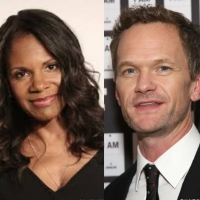 Nathan Lane, Neil Patrick Harris, Audra McDonald, Kelli O'Hara And More Will Reunite on STARS IN THE HOUSE
by Stephi Wild - Jun 9, 2021
After over a year of programming, producers Seth Rudetsky and James Wesley's "Stars In The House" is nearing $1 Million raised to support The Actors Fund, whose COVID relief efforts have helped over 16,300 people in need in the performing arts community.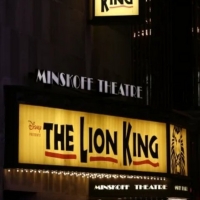 Theater Stories: THE LION KING, SUNSET BOULEVARD, the JOSEPH Revival & More About The Minskoff Theatre
by Chloe Rabinowitz - Feb 21, 2021
This week's Theater Stories features The Minskoff Theatre! Learn about the stars to have graced the Minskoff stage, including Debbie Reynolds, Debbie Allen, Bette Midler, Glenn Close & more; the theater's longest-running show, The Lion King, and much more!
UN DÍA COMO HOY… WEST SIDE STORY llega a Broadway
by Jose German Martinez Paneque - Sep 26, 2020
Era 26 de septiembre de 1957 cuando el Winter Garden Theater de Broadway acogía el nuevo musical WEST SIDE STORY, con música de Leonard Bernstein, letras del entonces novato Stephen Sondheim, libreto de Arthur Laurents y coreografías de Jerome Robbins. Nadie sabía en aquel momento que lo que estaban viviendo era un acontecimiento que marcaría la historia de Broadway para siempre: El nacimiento de uno de los más grandes clásicos del Teatro Musical.
Photo Flashback: Ken Marshall in 1980
by Walter McBride - Jan 8, 2020
Take a look back at this throwback photo of Ken Marshall after a performance in West Side Story in 1980!
Throwing Out My CDs by Ben Rimalower: GUYS AND DOLLS
by Ben Rimalower - Feb 1, 2019
Well, next up in decluttering my apartment is clearing out the big, tall stack of different Guys and Dolls CDs I've spent a few decades collecting. I think I could hack this particular task without any tears (or maybe like you know without having to blog about it) were it not for that gorgeous black square with the orange and yellow title letters thrown into the air alongside perfect pair of cartoon dice. 1992 Grammy Award-winning New Broadway Cast Recording, it's gonna be hard to leave you, baby.

Photo Throwback: Stephen Sondheim at WEST SIDE STORY in 1980
by Walter McBride - Nov 4, 2018
Take a look back at BroadwayWorld's archives as we bring you this throwback photo of Stephen Sondheim at opening night of West Side Story in 1980!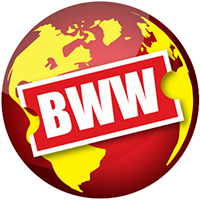 2018 Alley ALL NEW FESTIVAL Begins This Saturday
by A.A. Cristi - Jan 18, 2018
The Alley Theatre's Alley All New Festival, January 20-28, 2018, features six playwrights and more than 30 actors from the Alley and around the country who will be presenting new work through a series of readings and workshop performances. In addition to Alley Resident Company members, many artists have existing connections to the Alley and some are making their Alley debut. The start of the festival will celebrate the reopening of the Neuhaus Theatre. Tickets to the festival are available now online at alleytheatre.org/allnew or by calling the Box Office at 713.220.5700.
Josie de Guzman Videos
VIDEO: R.Evolucion Latina Highlights Latinx Performers in FACES OF BROADWAY Series - Episode 1
by BWW News Desk - Apr 17, 2017
R.Evolucion Latina has just released the first episode of its new video series 'Faces of Broadway,' featuring current and past performers, choreographers, and musicians from the New York stage. RL's series highlights the stories, backgrounds and heritage of latino performers - artists that are revolutionizing the industry with the passion and commitment to stand together for change. Click below to check it out!
Josie de Guzman Frequently Asked Questions
How many Broadway shows has Josie de Guzman been in?
Josie de Guzman has appeared on Broadway in 3 shows.
How many West End shows has Josie de Guzman been in?
Josie de Guzman has not appeared in the West End
What awards has Josie de Guzman been nominated for?
Best Performance by an Actress in a Leading Role in a Musical (Tony Awards) for Guys and Dolls and Best Performance by an Actress in a Featured Role in a Musical (Tony Awards) for West Side Story .