Latest News on Michael Lincoln
Stage Credits
Productions
[Regional (US), 2005]
Libretto/Music
[Regional (US), 2002]
Lighting Designer
[Off-Broadway, 2000]
Lighting Designer
[Broadway, 2000]
Lighting Designer
[Off-Broadway, 1999]
Lighting Designer
[Off-Broadway, 1999]
Lighting Designer
[Milburn, NJ (Regional), 1999]
Lighting Designer
[Broadway, 1998]
Lighting Designer
[Broadway, 1996]
Lighting Designer
[Broadway, 1992]
Associate Lighting Designer
[Broadway, 1992]
Associate Lighting Designer
[Broadway, 1990]
Associate Lighting Designer
[Broadway, 1989]
Associate Lighting Designer
Stage
Productions
[Regional (US), 2005]
Libretto/Music
[Regional (US), 2002]
Lighting Designer
[Off-Broadway, 2000]
Lighting Designer
[Broadway, 2000]
Lighting Designer
[Off-Broadway, 1999]
Lighting Designer
[Off-Broadway, 1999]
Lighting Designer
[Milburn, NJ (Regional), 1999]
Lighting Designer
[Broadway, 1998]
Lighting Designer
[Broadway, 1996]
Lighting Designer
[Broadway, 1992]
Associate Lighting Designer
[Broadway, 1992]
Associate Lighting Designer
[Broadway, 1990]
Associate Lighting Designer
[Broadway, 1989]
Associate Lighting Designer
Michael Lincoln News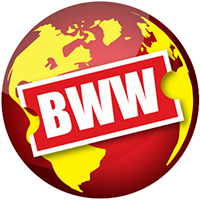 Tantrum Theater Releases Its Revised Fall Season
by A.A. Cristi - Oct 12, 2020
The pandemic might have stopped many other theaters across the county from producing work during the pandemic, but Ohio University's Tantrum Theater persevered and continues to produce work with a collective of creative artists. 
Tantrum Theater Announces New Musical Development Partnership with NYC's Musical Theatre Factory
by Chloe Rabinowitz - Dec 20, 2019
Tantrum Theater, Ohio University's professional theater company, announces an innovative new collaborative partnership with Musical Theatre Factory (MTF), a leading non-profit organization focused on developing bold and inclusive new musicals by early career artists. The first new work from this partnership will be a developmental reading of the new musical Eighty-Sixed by Sam Salmond and Jeremy J. King, with a public performance on January 18, 2020.
Ohio University Launches Reimagined BFA Program
by Julie Musbach - Mar 26, 2019
In the fall of 2019 the Ohio University School of Theater will welcome its first class to an exciting new chapter of its undergraduate Theater Performance degree program. Two interrelated four-year degree tracks will now be offered in either acting or musical theater, with an innovative curricular approach designed to prepare students for the rapidly changing theater industry.

BWW Review: Agatha Christie's THE MOUSETRAP keeps its snap at the Alley Theatre
by Gary Laird - Aug 21, 2018
Agatha Christie's THE MOUSETRAP, now playing at the Alley Theatre, is a theatrical phenomenon.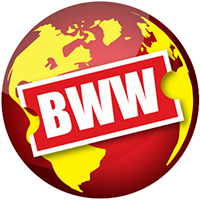 Alley Stage Is Set For Agatha Christie's THE MOUSETRAP
by Stephi Wild - Jun 26, 2018
The Alley Theatre and Interim Artistic Director James Black announce the cast and crew of the ExxonMobil Summer Chills production, Agatha Christie's The Mousetrap, offering a cool escape from the sizzling summer heat. Directed by Interim Artistic Director James Black, The Mousetrap is the longest running show in world theatre history. The play runs August 10 - September 2, 2018. Tickets are available at alleytheatre.org or by calling the Box Office at 713.220.5700.
Photo Flash: A First Look at Tantrum Theater's Reimagined CAROLINE, OR CHANGE
by Julie Musbach - Jul 8, 2017
Tantrum Theater presents a new Equity production of Tony Kushner and Jeanine Tesori's Tony Award-nominated Caroline, or Change. Directed by Robert Barry Fleming, Caroline, or Change began preview performances July 5, 2017 and officially opened on July 7, 2017 at the Abbey Theater in Dublin, OH. This is a limited engagement thru July 22, 2017.
2017 Helen Hayes Award Winners Announced!
by Alan Henry - May 15, 2017
BroadwayWorld has a full list of the Helen Hayes Awards winners updating LIVE below! Named for actor Helen Hayes - a Washington native and legendary First Lady of the American Theatre - the Helen Hayes Awards celebrates excellence in professional theatre throughout the Washington region and has become a hallmark recognized by theatre makers and theatre lovers far beyond Washington D.C.