Photo Flash: First Look at Goodman Theatre's 40th Annual Production of A CHRISTMAS CAROL
Over four decades, 1.5 million people have delighted in the spectacular storytelling, glorious music and Scrooge's unforgettable discovery of kindness, generosity and love. Ten directors, eight Ebenezer Scrooges and 29 Tiny Tims later, Goodman Theatre's A Christmas Carol celebrates 40 years, now through December 31. BroadwayWorld has a first look at the cast in action below!
Larry Yando marks his 10th year as Scrooge, and for the fifth year, Artistic Associate Henry Wishcamper directs Charles Dickens' universal tale of hope and redemption with a cast of 25 featuring Paris Strickland in her Goodman debut as the theater's first female Tiny Tim - and returning cast members Kareem Bandealy as Narrator/Scrooge Alternate; Ariana Burks as Martha Cratchit; Lisa Gaye Dixon as Ghost of Christmas Present; Joe Foust as Jacob Marley; J. Salomé Martinez as Abe; Ron E. Rains as Bob Cratchit; Sadieh Rifai as Mrs. Cratchit; Penelope Walker as Mrs. Fezziwig; Jonah D. Winston as Mr. Fezziwig; and musicians Justin Amolsch, Andrew Coil, Greg Hirte and Malcolm Ruhl.
The newcomers include Breon Arzell as Dick Wilkins; Molly Brennan as Ghost of Christmas Past; Ali Burch as Frida; Meighan Gerachis as Schoolmaster; and Michele Vazquez as Mrs. Cratchit.
The young performers in A Christmas Carol, cast from hundreds of Chicagoland children who auditioned, also include Maggie Chong, 10 (Chicago), as Emily Cratchit; Andrea Crisp, 10 (Darien), as Belinda Cratchit; Cameron Goode, 15 (Chicago), as Boy Scrooge; Kei, 9 (Chicago), as Turkey Boy; and Aaron Stone, 14 (Round Lake Beach), returning as Peter Cratchit.
A Christmas Carol opens on November 27 and appears through December 31. Tickets ($25 - $112; subject to change) are available at GoodmanTheatre.org/Carol, by phone at 312.443.3800 or at the box office (170 N. Dearborn).
Photo Credit: Liz Lauren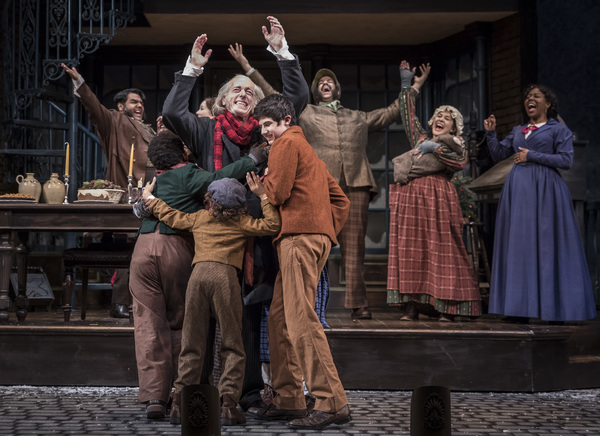 The cast of the 40th annual production of A CHRISTMAS CAROL at the Goodman Theatre

Larry Yando (Ebenezer Scrooge)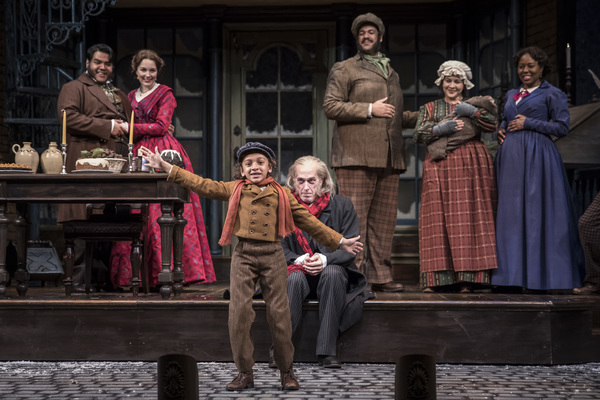 J. Salome Martinez (Abe), Ali Burch (Frida), Paris Strickland (Tiny Tim), Larry Yando (Ebenezer Scrooge), Jonah D. Winston, Sadieh Rifai and Penelope Walker (Mrs.Crumb)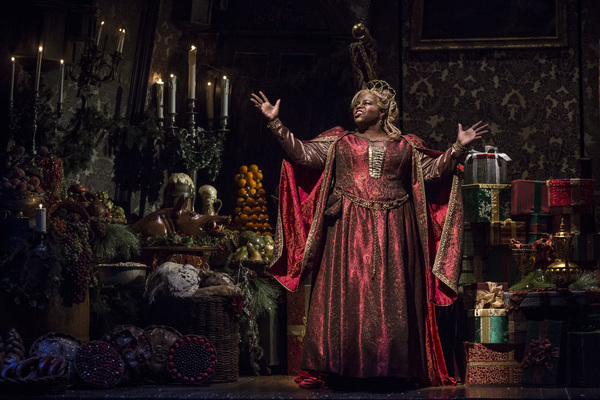 Lisa Gaye Dixon (Ghost of Christmas Present)

The cast of the 40th annual production of A CHRISTMAS CAROL at the Goodman Theatre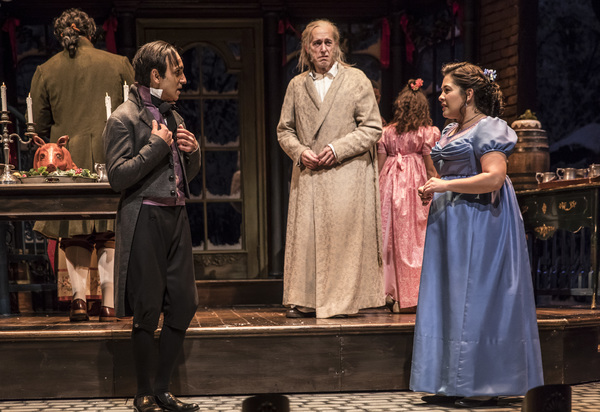 Kareem Bandealy (Young Scrooge), Larry Yando (Ebenezer Scrooge) and Sadieh Rifai (Belle)

Molly Brennan (Undertaker), Cameron Goode, Joe Foust (Old Joe), Kei, Meighan Gerachis (Charwoman) and Larry Yando (Ebenezer Scrooge)

Molly Brennan (Ghost of Christmas Past) and Larry Yando (Ebenezer Scrooge)

Joe Foust (Jacob Marley) and Larry Yando (Ebenezer Scrooge)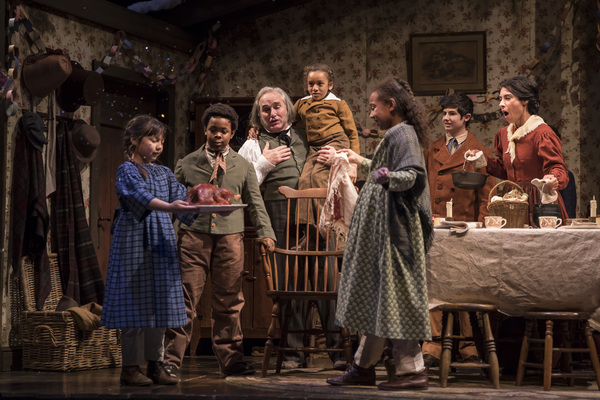 Maggie Chong (Emily Cratchit), Kei (Kei Cratchit), Ron E. Rains (Bob Cratchit), Paris Strickland (Tiny Tim), Andrea Crisp (Belinda Cratchit), Aaron Stone (Peter Cratchit) and Michele Vasquez (Mrs. Cratchit)

Ali Burch, Andrew Coil (Musician/Fiddler), Jonah D. Winston (Mr. Fezziwig), Penelope Walker (Mrs.Fezziwig) and Gregory Hirte (Musician, Fiddler)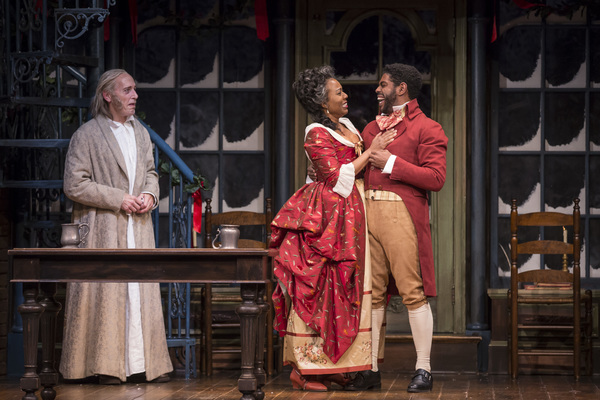 Larry Yando (Ebenezer Scrooge), Penelope Walker (Mrs. Fezziwig) and Breon Arzell (Dick Wilkins)

Larry Yando (Ebenezer Scrooge), Cameron Goode (Boy Scrooge), Ariana Burks (Fan) and Molly Brennan (Ghost of Christmas Past)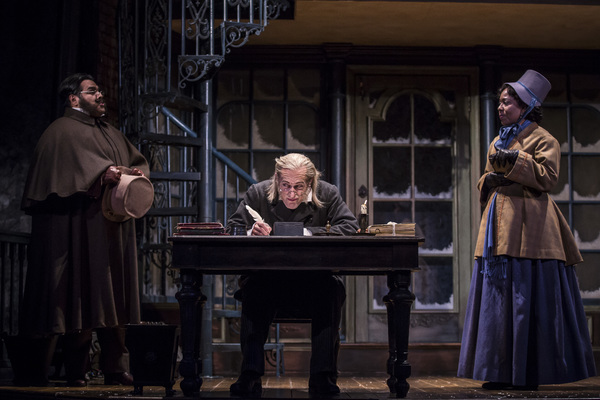 Jonah Winston (Ortle), Larry Yando (Ebenezer Scrooge) and Penelope Walker (Mrs. Crumb)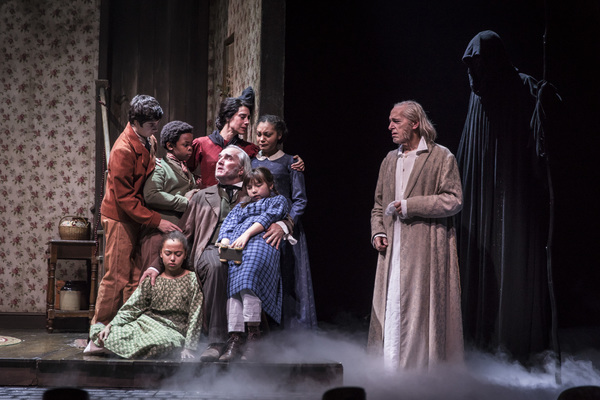 Aaron Stone (Peter Cratchit), Kei (Kei Cratchit), Andrea Crisp (Belinda Cratchit), Michele Vasquez (Mrs. Cratchit), Ron E. Rains (Bob Cratchit), Ariana Burks (Martha Cratchit), Maggie Chong (Emily Cratchit), Larry Yando (Ebenezer Scrooge) and Breon Arzell (Ghost of Christmas Future)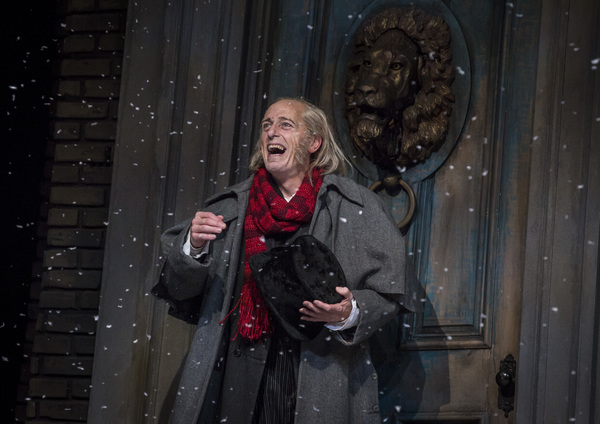 Larry Yando (Ebenezer Scrooge)

Breon Arzell (Ghost of Christmas Future)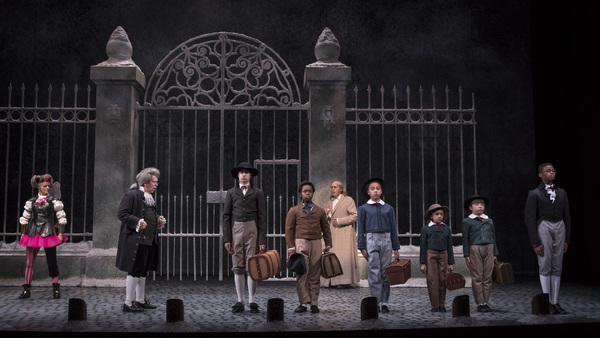 Meighan Gerachis (Schoolteacher), Aaron Stone, Kei, Larry Yando (Ebenezer Scrooge), Andrea Crisp, Paris Strickland, Maggie Chong and Cameron Goode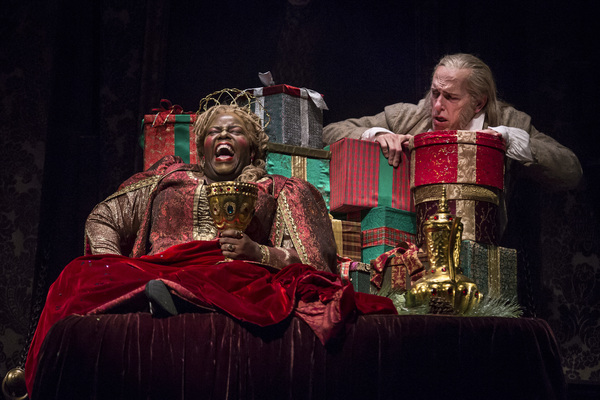 Lisa Gaye Dixon (Ghost of Christmas Present) and Larry Yando (Ebenezer Scrooge)

Maggie Chong (Want), Lisa Gaye Dixon (Ghost of Christmas Present), Aaron Stone (Ignorance) and Larry Yando (Ebenezer Scrooge)
Related Articles View More Chicago

Stories

Shows
More Hot Stories For You