Photo Flash: First Look at DISFUNCTIONING: TWO BY IONESCO at Rare Terra Theatre
Rare Terra Theatre follows its Chicago premiere of
David Hirson
's Wrong Mountain with Disfunctioning: Two by Ionesco at The
Second Stage
, 3408 North Sheffield, now through December 15. The production, comprised of acclaimed playwright
Eugene Ionesco
's one acts The Lesson and Jack or The Submission is directed by Rare Terra founding member Dragan Torbica. Get a first look at the productions in the photos below!
Disfunctioning: Two by Ionesco is an evening of surprisingly funny plays that explores life's indignities amid a world that can only be seen as chaotic and filled with sadness. In The Lesson, oppressive domination and violence mixes with goofy hilarity and Jack or The Submission, displays a parody of family drama. Jack is surrounded by dysfunction, ridiculed and belittled by his family. He rebels against his self-serving parents and the thick-witted world. Despite all of this extraordinary human pain, the ridiculous in life triumphs in Ionesco's imagination. Rare Terra's approach to these plays exploits the tiny distance between suffering and human connection. As Ionesco wrote, "dreams and anguish bring us together."
Regular performance dates and times are Thursdays – Saturdays at 8 p.m. and Sundays at 5 p.m. Ticket prices range from $18 - $28 and may be purchased at
www.rareterratheatre.com
or call 773.305.5643.
Photo Credit: Jason M. Hammond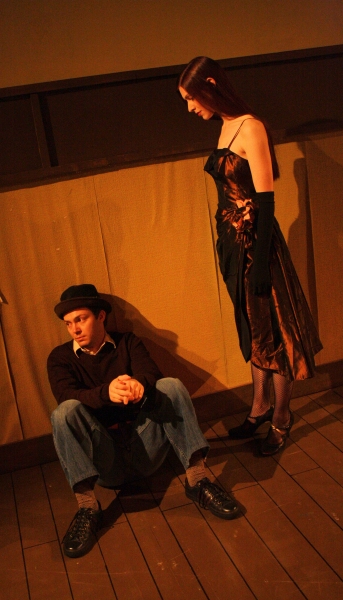 Nicholas Harazin and Catherine Price-Griffin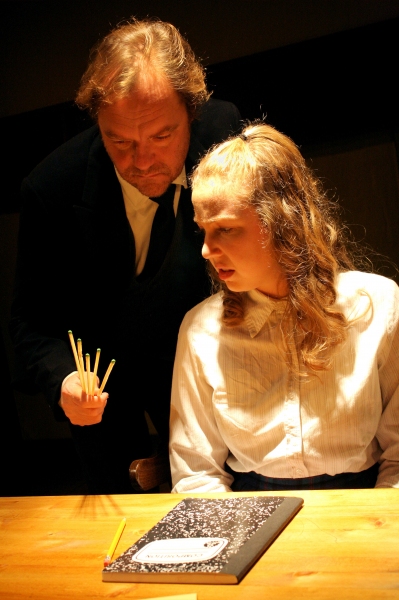 Graham Brown and Vasht Emigh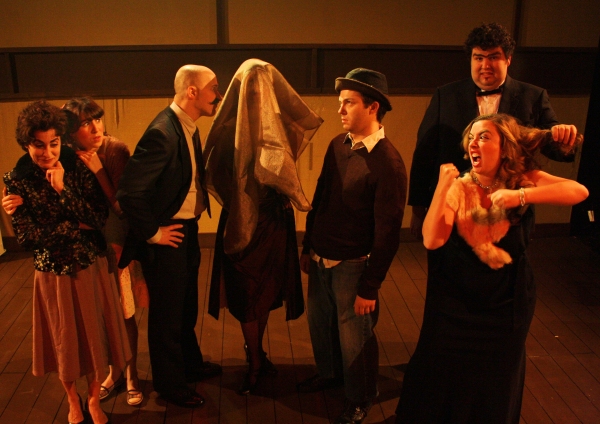 Lucinda Johnston, Naomi Lindh, Gary F. Barth, Catherine Price-Griffin, Nicholas Harazin, Catherina Kusch and Dan Essig