Photo Flash: First Look at Alex Goodrich and More in ELF at The Marriott Theatre
The Marriott Theatre, 10 Marriott Drive, Lincolnshire, wraps up their sensational 40th Anniversary 2015 Season with one of Broadway's newest holiday comedies, ELF, currently in previews and opening tomorrow, October 28, running through December 31. BraodwayWorld has a first look at the cast in action below!
Breaking box office records around the country, ELF is based on the hit 2003 film starring Will Ferrell, with a spectacular score by Tony Award nominees Matthew Sklar and Chad Beguelin, and a book by Tony Award winners Thomas Meehan and Bob Martin. 15-time Jeff Award-winner Marc Robin will bring his joyful energy to the stage to direct and choreograph the heartwarming production, with musical direction by Ryan T. Nelson. Jeff Award-winner Alex Goodrich stars as "Buddy" (World Premiere of HERO and On the Town at The Marriott Theatre; World Premiere of Shining Lives: A Musical at Northlight Theatre).
A modern day holiday classic for the entire family, ELF is the hilarious story of Buddy, a young orphan child, and his quest to reunite with the father he never knew existed. After accidentally crawling into Santa's bag of gifts, Buddy is transported to the North Pole and raised by Santa's workshop of elves. Faced with the reality that he is in fact human, Santa's biggest little helper embarks on a larger-than-life quest to New York City to find his real father and discover his true identity. Along the way, Buddy's indomitable cheer transforms the lives of everyone he encounters and opens his father's eyes to the magic of Christmas. With a jubilant score including songs like "Happy All the Time," "Sparklejollytwinklejingley" and "I'll Believe In You," ELF is sure to have audiences of all ages embracing their inner elf.
Joining Alex Goodrich as "Buddy", the cast of ELF features Jeff Award nominee Dara Cameron as "Jovie" (World Premiere of October Sky and HERO); Jeff Award winner Kevin Gudahl as "Walter Hobbs" (World Premiere of Turn of the Century at Goodman Theatre; Pericles and King Lear at Chicago Shakespeare Theatre); Jeff Award winner Susie McMonagle as "Emily Hobbs" (National Tours of Billy Elliot and Mamma Mia!; Next to Normal at Drury Lane Theatre); Jeff Award winner Roger Mueller as "Santa" (My One and Only and 42nd Street at The Marriott Theatre; Brigadoon at Goodman Theatre); Jeff Award winner Susan Moniz as "Deb" (The Marriott Theatre's October Sky, La Cage aux Folles, Mary Poppins and 9 to 5; Grease on Broadway); with Cam Ezell as "Michael Hobbs"; and Will Anderson, Julie Baird, Brian Bohr, Justin Brill, Neil Friedman, Katie Johannigman, James Earl Jones II, George Keating, Patrick Lane, Johanna McKenzie-Miller, Gabriel Mudd, Zoe Nadal, Samantha Pauly, Liam Quealy, Isabelle Roberts, Collin Sanderson, Laura Savage, and Emily Zimmerman.
The production will feature set design by Tom Ryan, costume design by Nancy Missimi, lighting design by Jesse Klug, sound design by Bob Gilmartin, properties design by Sally Weiss, musical supervision and orchestra conducted by Patti Garwood.
Visit www.MarriottTheatre.com for more information.
Photo Credit: Liz Lauren

Alex Goodrich and Cam Ezell

Alex Goodrich and the cast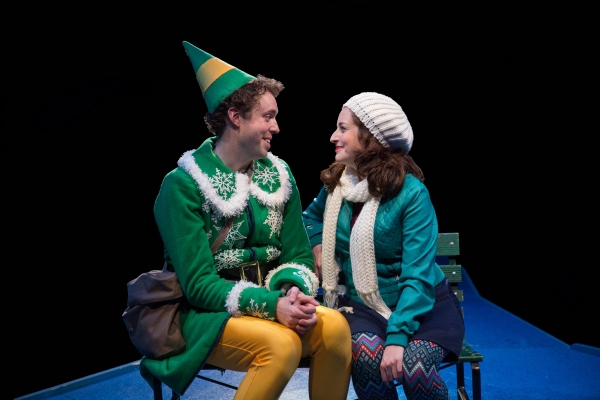 Alex Goodrich and Dara Cameron

Alex Goodrich and Roger Mueller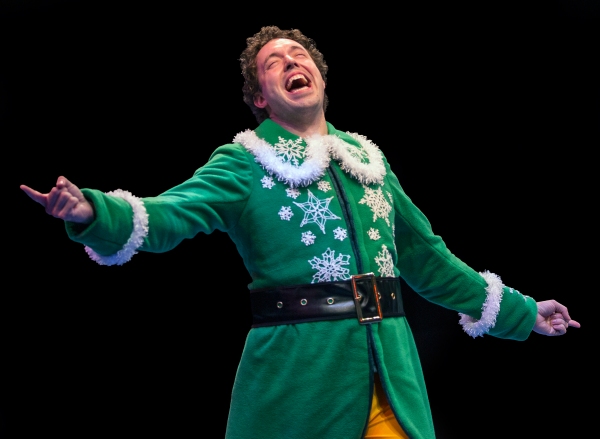 Alex Goodrich as Buddy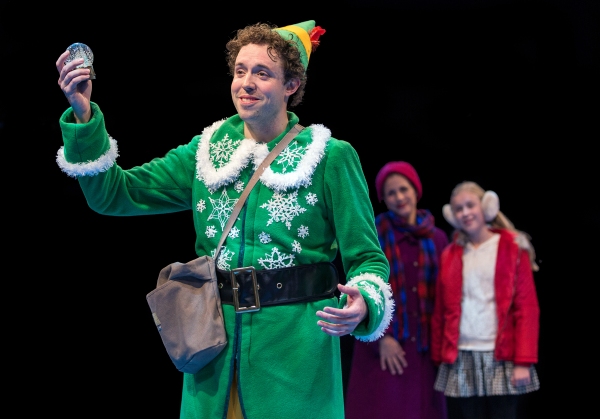 Alex Goodrich as Buddy

Alex Goodrich as Buddy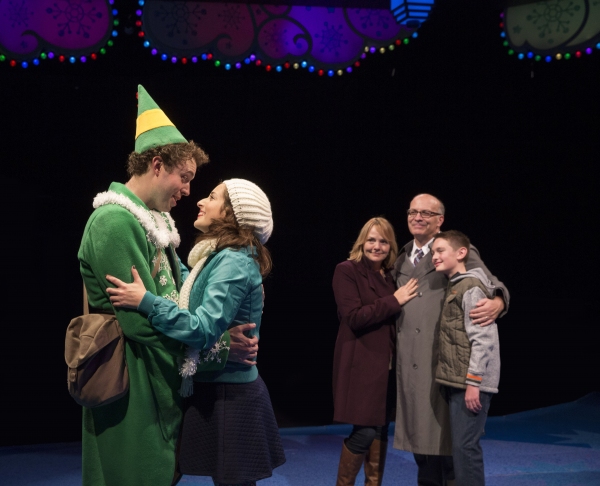 Alex Goodrich as Buddy, Dara Cameron as Jovie and family

The cast of ELF at Marriott Theatre

The cast of ELF at Marriott Theatre

The cast of ELF at Marriott Theatre

The cast of ELF at Marriott Theatre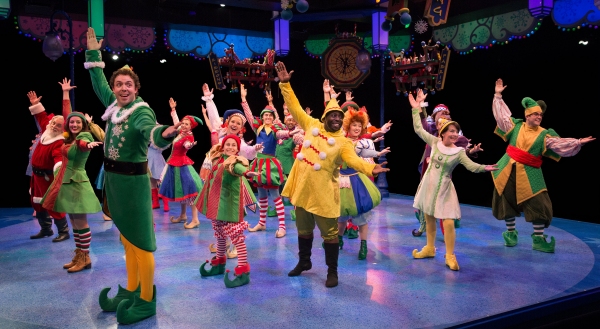 The cast of ELF at Marriott Theatre

The Hobbs Family

The Hobbs Family