Latest News on Will Anderson
Will Anderson News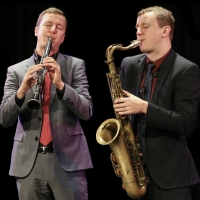 Review: The Anderson Brothers Present THE JOURNEY OF JAZZ at 59E59 Theaters-A Fabulous Musical Experience
by Marina Kennedy - Dec 5, 2022
Some of the best jazz music in NYC is being presented at 59E59 Theaters through December 11. Brothers, Peter and Will Anderson and their ultra-talented ensemble of musicians are performing in "The Journey of Jazz."
The Anderson Brothers' THE JOURNEY OF JAZZ to Open at 59E59 in November
by Chloe Rabinowitz - Oct 6, 2022
59E59 Theaters' musical favorites The Anderson Brothers will return with a new show featuring beloved numbers by Scott Joplin, Louis Armstrong, George Gershwin, Django Reinhart, Duke Ellington, Dave Brubeck, and Antonio Carlos Jobim, among others. The Journey of Jazz will run for 16 shows, Nov 29 - Dec 11.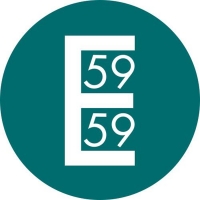 59E59 Theaters Announces Fall 2022 Season & 1st Three Shows for Winter 2023 - OFF PEAK, THE JOURNEY OF JAZZ & More
by Chloe Rabinowitz - Sep 22, 2022
59E59 Theaters has announced their Fall 2022 Season, and the first three productions for their Winter 2023 Season. The Fall 2022 Season will begin with Boswell, presented by MHK Productions. The 59E59 Winter 2023 Season will begin with The Immortal Jellyfish Girl, presented by Wakka Wakka.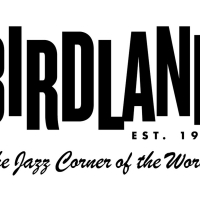 Live At Birdland Jazz Club And Birdland Theater Announce September 2022 Lineup
by A.A. Cristi - Aug 25, 2022
Birdland Jazz Club and Birdland Theater are open this September with a full slate of nightly performances!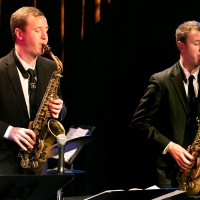 Review: ANDERSONS PLAY HENRY MANCINI at Symphony Space By Guest Reviewer Andrew Poretz
by Stephen Mosher - Aug 22, 2022
Guest reviewer Andrew Poretz (on loan from Sandi Durell's Theater Pizzazz) reviews The Andersons and their Mancini show.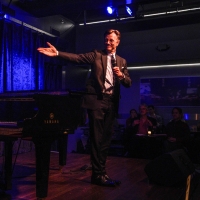 JIM CARUSO'S CAST PARTY with Billy Stritch, Bobby Conte, Ashley Pezzotti Duo & More to Perform at Birdland in August
by Chloe Rabinowitz - Jul 25, 2022
Birdland Jazz Club and Birdland Theater are open this August with a full slate of nightly performances!  At Birdland Jazz Club, catch John Pizzarelli Trio, Sam Gravitte, Alexa Tarantino Quartet, Karen Mason, Artemis, John Yao Orchestra Plays Bird, Bobby Conte, and more.
The Adobe Theater in Association With KUNM Radio Theatre Presents ADOBEFEST Next Month
by Stephi Wild - Jun 30, 2022
The Adobe Theater takes to the airwaves with its ADOBEFEST on KUNM's 89.9 FM Radio Theater on Sunday, July 17th and Sunday, July 24th.
Morristown Jazz & Blues Festival Announces Line Up
by Chloe Rabinowitz - Jun 8, 2022
The annual Morristown Jazz & Blues Festival will be held on the Green on Saturday, September 17, from noon until 10:00 p.m. An initiative by Morristown Mayor Tim Dougherty, the Festival enters its 12th year.
Dizzy's Club Announces May and June Lineup
by Chloe Rabinowitz - Apr 18, 2022
Jazz at Lincoln Center announced its May and June 2022 programming at Dizzy's Club, featuring a diverse lineup of club favorites and rising stars alongside the launch of a new concert series, special events, and celebrations of giants of jazz history from Slide Hampton and Ralph Peterson to Duke Ellington, Charlie Parker, and Thelonious Monk.
Jack Kleinsinger's Highlights In Jazz to Stage THE RETURN OF THE JAM SESSION
by Marissa Tomeo - Apr 11, 2022
You won't want to miss the Jack Skleinsinger's dynamic final Highlights in Jazz concert for 2022, when today's top jazz players take to the BMCC Tribeca Performing Arts Center stage to celebrate the Return of the Jam Session. The 49th season final is is set for May 12. It features Peter and Will Anderson on saxophones, flutes and clarinets; trombonist Wycliffe Gordon, pianist Ted Rosenthal, drummer Victor Lewis, trumpeter Brian Lynch and guitarist James Chirillo, playing together for the very first time.
Will Anderson Videos
STAGE TUBE: Watch Highlights from ELF at The Marriott Theatre
by Stage Tube - Oct 28, 2015
The Marriott Theatre, 10 Marriott Drive, Lincolnshire, wraps up their sensational 40th Anniversary 2015 Season with one of Broadway's newest holiday comedies, ELF, currently in previews and opening tomorrow, October 28, running through December 31. BraodwayWorld has a first look at the cast in action below!
BWW TV EXCLUSIVE: BWW NYC Cabaret Awards Show Highlights - Marilyn Maye, Ben Vereen, Jim Caruso and More!
by BroadwayWorld TV - Feb 25, 2013
The first-ever BroadwayWorld.com New York Cabaret Awards show was held at the Metropolitan Room on Thursday, February 21. The evening featured a star-studded lineup, including Marilyn Maye, Ben Vereen, Jim Caruso, composer Jason Robert Brown and cabaret stars Billy Stritch, KT Sullivan, Karen Kohler, Colleen McHugh, Jane Monheit and more. Watch BroadwayWorld's exclusive highlights from the awards show below!