Jewish Repertory Theatre Announces 2017/2018 Season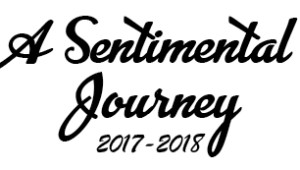 The Jewish Repertory Theatre has announced its 2017/18 season, A Sentimental Journey.
"This season we are looking forward to bringing back a couple of "old" friends - VISITING MR. GREEN and ROSE - who helped us start our JRT journey as well as SIGHT UNSEEN, which along with Brooklyn Boy and COLLECTED STORIES will be the third Donald Margulies play that we have produced," says Saul Elkin, JRT Founding Artistic Director. "These are productions that we first presented in other Buffalo theatres before we had a home of our own. Revisiting these wonderful stories and characters in our own theatre space is an exciting venture which we are pleased to offer our audiences."
VISITING MR. GREEN, BY Jeff Baron
OCTOBER 19 - NOVEMBER 12, 2017
In 2017 the theatre world will celebrate 20 years of this much-loved and awarded play which has been produced more than 500 times in 46 countries and in 23 languages. Mr. Green, an elderly, retired dry cleaner wanders into New York traffic and is almost hit by a car driven by Ross Gardiner, a 29-year-old corporate executive. The young man is given a community service of helping the recent widower once a week for six months. What starts as a comedy about two men who do not want to be in the same room together becomes a gripping, moving drama as they get to know each other, and open old wounds they've been hiding and nursing for years.
Directed by Steve Vaughan. Starring Saul Elkin and Nick Stevens.
ROSE, BY Martin Sherman
FEBRUARY 1 - 25, 2018
This story chronicles the life of a remarkable woman who traveled from a tiny Russian village to the Warsaw Ghetto, to a ship called The Exodus, and finally to the boardwalks of Atlantic City, the Arizona Canyons, and salsa-flavored nights in Miami Beach. ROSE, by the author of Bent and played by Olympia Dukakis at the Royal National Theatre in London and at New York's Lincoln Center, is a vivid portrait of a feisty Jewish woman, and a reminder of events that shaped the 20th century.
Directed by Saul Elkin. Starring Tina Rausa.
SIGHT UNSEEN, BY Donald Margulies
APRIL 19 - MAY 13, 2018
Jonathan Waxman is a superstar artist, so popular that collectors will buy his work "sight unseen." Winner of the 1991-92 Obie Award for Best New American Play, SIGHT UNSEEN poses questions about art, money, love, and inspiration and the ways in which they are inextricably entangled.
Directed by Saul Elkin. Starring Connie Caldwell, Josie DiVincenzo, David Lundy and Peter Palmisano.
The Jewish Repertory Theatre of Western New York is a program of the JCC of Greater Buffalo.
All productions take place at The Maxine and Robert Seller Theatre, JCC Benderson Family Building at 2640 North Forest Road, Amherst, NY. For more information on JRT, productions, dates and tickets, visit www.jewishrepertorytheatre.com. Tickets are available at 716-6507626, through Showclix at 1-888-718-4253 (Monday-Friday, 9am-9pm EST) or at either JCC reception desk.
Related Articles View More Central New York

Stories

Shows
More Hot Stories For You