Cortland Rep Announces 47th Annual Summer Season For 2018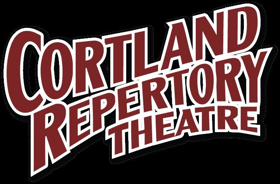 Cortland Repertory Theatre, one of New York State's longest running professional summer theatres, has announced their 47th annual season for the summer of 2018. Once again this year, all six mainstage shows are making their CRT debuts, with at least one making its regional debut.
Starting off the season from June 6 - 16, CRT presents ROUGH CROSSING, a shipboard farce by master playwright Tom Stoppard, who "freely adapted" Ferenc Molnar's Play At The Castle. All is not smooth sailing in this hilarious shipboard farce! In the suites of the luxury liner The Italian Castle, the playwrights of a soon-to-open hit Broadway comedy are simultaneously trying to write AND rehearse the play while crossing the Atlantic. The play doesn't even have an ending...the beginning needs work...and, actually, the middle is a mess. Meanwhile, the stuttering composer is madly in love with the leading lady, who may or may not be flirting with the (much older) leading man. Toss in a not-so-helpful cabin steward who can only seem to walk straight when seas are rough (and visa versa), and the laughs overflow in this high seas mis-adventure. The Boston Globe calls it "an absurd, joyous ride!"
Next from June 20 - July 7 is the "live on stage" adaptation of the classic, Grammy award winning Paramount/RSO film SATURDAY NIGHT FEVER! This musical features the hit songs by The Bee Gees, with the original story by Nik Cohn, adaptation for the Broadway stage by Robert Stigwood in collaboration with Bill Oaks with a new North American version written by Sean Cercone & David Abbinanti. Travel back to the 1970's with Tony Manero, who is in a dead end job at a Brooklyn paint store. But he comes to life on Saturday nights at 2001 Odyssey, the local disco where he is the king of the dance floor. Sparks fly when he enters a dance competition with newcomer Stephanie Mangano, the results of which bring shocking changes to Tony and his gang's lives forever. The hot disco songs speak for themselves: Jive Talkin', If I Can't Have You, Boogie Shoes, More Than A Woman, How Deep Is Your Love and of course Night Fever and Stayin' Alive! Dust off that leisure suit and strap on those platform shoes and get ready to dance in the aisles!
One of Disney's best loved films comes to CRT next when, from July 11 - 28, NEWSIES takes the stage, with music by Alan Menken, lyrics by Jack Feldman, and book by Harvey Fierstein. Based on the film written by Bob Tzudiker and Noni White, this high-energy, hit Broadway musical has incredible dancing and an inspiring story, based on actual events. In 1899 New York City, Jack Kelly and his ragtag team of newsboys make a meager living selling newspapers on the city streets. But when the prices of "papes" are hiked and the newsies are hung out to dry, there is nothing left to do but "open the gates and seize the day." Against all odds, the newsies organize a strike against Joseph Pulitzer, the greedy publisher of the New York World. But can a group of idealistic newsboys win against such a powerful foe? This musical is a treat for the whole family.
From August 1 - 11, an American classic play makes its CRT debut: Thornton Wilder's Pulitzer Prize winner OUR TOWN. Widely considered the greatest American play ever written, the audience follows the small New Hampshire town of Grover's Corners through three acts: "Daily Life," "Love and Marriage," and "Death and Eternity." Breathtaking in its simplicity, the play focuses on the Webb and Gibbs families as their children fall in love, marry, and start their own lives...leading to one of the most famous scenes in American theatre. Don't miss this production - it is sure to be talked about for years to come. CRT's Producing Artistic Director Kerby Thompson will direct.
It's Thelma and Louise meets The First Wives Club in the next hysterical comedy WOMEN IN JEOPARDY! by Wendy MacLeod, which runs from August 15 - 25. This is a vibrant new comedy about three best friends who are anything but "in jeopardy". 40-something divorcees Jo and Mary are suspicious of their friend Liz's new boyfriend, and not just because he's a weirdo dentist. Thanks to the disappearance of his hygienist, they suspect that he might be a serial killer. When the friends trade their wine glasses for spy glasses, imaginations run wild - especially when the detective they involve looks an awful lot like their prime suspect. Their sleuthing takes them from the safety of Mary's kitchen to a dark, hidden campsite as they try to save their friend in this hilarious off-road mystery adventure.
Wrapping up the season from August 29 - September 8 is the new musical THE RAT PACK LOUNGE, written by James Hindman and Ray Roderick, with musical arrangements by John Glaudini. Frank Sinatra, Dean Martin and Sammy Davis Jr. are back in this charming, song-filled comedy that mixes It's a Wonderful Life with Ocean's Eleven in a swanky martini glass! Frank, Dean and Sammy are up in heaven, but God tells them they left some unfinished business back on earth. It seems Frank made an unfulfilled promise to Vic, the owner of the Rat Pack Lounge. Now he and the boys have one night to make things right, by taking over the bodies of the bartender and two barflies and helping Vic realize his dreams. With over 30 hit songs, including Come Fly With Me, What Kind of Fool Am I, Amore, One For My Baby, High Hopes and more, you'll be singin', swingin' and savoring the days of highballs and high rollers!
For the annual children's show, CRT presents DOROTHY MEETS ALICE; or THE WIZARD OF WONDERLAND, a new comedy/adventure by Joseph Robinette, based on the musical by Joseph Robinette and Karl Jurman. In this clever original story, two of literature's most famous young ladies meet for the first time. When a young student puts off his book report until the last minute, he suddenly finds himself in a strange place somewhere between Oz and Wonderland. He then becomes responsible for unscrambling the stories and steering the familiar characters (the Cowardly Lion, the Mad Hatter, the Scarecrow, the White Rabbit, and more) to their ultimate destinations, all while avoiding the Wicked Witch and the Red Queen. This hilarious, exciting adventure is filled with clever word-play, laughter and surprises at every turn and even a couple of lessons emerge along the way. Performance dates are to be announced.
Information on CRT's summer shows, children's programs and downtown events, as well as ticket prices and box office hours are available at the theatre's website at cortlandrep.org. CRT has instituted a number of new discount opportunities, which are also listed on the website. Groups of 10 or more receive a discount as well. Gift certificates are available for tickets, subscriptions, flex passes or a monetary value. Individual tickets for all of CRT's summer shows will go on sale starting May 21, 2018. Call 800-427-6160 for more information.
More Hot Stories For You