Latest News on Sean Cercone
Sean Cercone News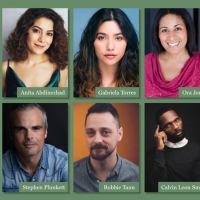 BARD AT THE GATE Season 3 Launches Tomorrow With SHAPESHIFTER by Laura Schellhardt
by Chloe Rabinowitz - Oct 18, 2022
BARD AT THE GATE will launch its 3rd season on October 19 with the premiere of Laura Schellhardt's play SHAPESHIFTER, with an opening night pre-show Zoom party hosted by the digital theater series' creator, Paula Vogel at 7 pm, followed by a performance of the play online starting at 7:30 pm.
I PUT A SPELL ON YOU: ALIVE at Sony Hall to be Streamed on Broadway On Demand Halloween Weekend
by Chloe Rabinowitz - Oct 7, 2022
Now you can dress up and get spooky for Broadway's biggest Halloween event of the year both live at Sony Hall and in the comfort of your own home! Jay Armstrong Johnson's I Put a Spell on You will stream on Broadway On Demand beginning at 7 pm Eastern on Sunday, October 30, 2022 and be available for the following four days.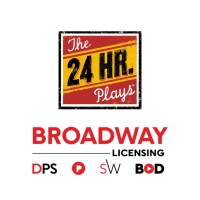 The 24 Hour Plays to Partner With Broadway Licensing
by Chloe Rabinowitz - Sep 27, 2022
Today, Broadway Licensing announced an exclusive partnership to expand The 24 Hour Plays licensing program to additional partners through their Playscripts imprint.
BARD AT THE GATE Season 3 Announced Featuring 4 Plays by Women, Including US Poet Laureate Joy Harjo
by Chloe Rabinowitz - Sep 26, 2022
Four plays by women – including a solo work written and performed by U.S. Poet Laureate Joy Harjo – will be featured in the third season of BARD AT THE GATE, the digital theater streaming series created by Paula Vogel in 2020.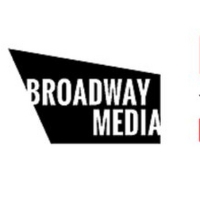 Broadway Licensing and Broadway Media to Offer CLUE Scenic Projections
by Chloe Rabinowitz - Aug 30, 2022
Broadway Licensing has partnered with world-renowned design and production specialists Broadway Media to offer stunning script-accurate Clue Scenic Projection at an affordable price, beginning September 12.
Broadway On Demand Will Launch SmartTV Channel to More Than 20 Million Homes
by Stephi Wild - Aug 1, 2022
Broadway On Demand announced the expansion of its Emmy Award-nominated streaming platform for theater and the performing arts, with the launch of its branded Free Ad-Supported Television (FAST) SmartTV channel, making its content accessible to more than 20 million homes.
Broadway Licensing Acquires LA Publisher, Stage Rights
by Nicole Rosky - Apr 14, 2022
Stage Rights will join the Broadway Licensing family of imprints alongside Dramatists Play Service and Playscripts. Founded in 2000, Stage Rights is one of the foremost independent theatrical publishers in the United States, providing stage performance rights for a wide range of plays and musicals to theater companies, schools, and other producing organizations across the country and internationally.
West Virginia Public Theatre Announces Summer 2022 Season Plans
by Stephi Wild - Apr 12, 2022
This summer, West Virginia Public Theatre plans to produce three productions. Two productions are slated for the Gladys Davis Theatre in the Creative Arts Center and one will be presented at the Metropolitan Theatre. These shows include The Curious Incident of the Dog in the Night-Time, I Do! I Do! and Thurgood.
Broadway Licensing Acquires Rights for SATURDAY NIGHT FEVER
by Nicole Rosky - Mar 8, 2022
Saturday Night Fever has been acquired for North and South American licensing by Broadway Licensing.
Sean Cercone Videos
BWW TV: Watch Highlights of the World Premiere of SATURDAY NIGHT FEVER at Finger Lakes Musical Theatre Festival
by TV - On the Road - Jul 24, 2015
The Finger Lakes Musical Theatre Festival, by special arrangement with Theatrical Rights Worldwide, proudly produces the world premiere of the new North American production of SATURDAY NIGHT FEVER.  Performances run from July 22 through through August 12. Based on Nik Cohn's 1975 article 'Tribal Rites of the new Saturday Night' and Norman Wexler's 1977 screenplay it inspired, this iconic time capsule centers around Tony Manero, a Brooklyn youth whose weekend is spent at the local dance hangout. There, he escapes into the admiration of the crowd, a growing relationship and the pulse of the beat that enables him to forget the realities of his life, his dead-end job and his gang of deadbeat friends. This new production delivers all the favorite tunes and dance sequences while bringing out the dimension and layers of the story and the landscape of such an iconic snapshot in American history.  Adapted for the stage by Robert Stigwood in collaboration with Bill Oakes, this new North American version features songs by The Bee Gees, is adapted for the stage by Sean Cercone and features additional music and lyrics by David Abbinanti.  Check out a first look at highlights below!