Photo Flash: ContemporaryMusicalTheatre.com Presents its Fifth Anniversary Concert at The Green Room 42
On Monday, March 5, ContemporaryMusicalTheatre.com celebrated their Fifth Anniversary with a star-studded concert, featuring songs by some of today's most celebrated, award-winning, and emerging writers, presented by a host of fantastic Broadway performers.
ContemporaryMusicalTheatre.com concert was curated and hosted by business partners David Sisco and Laura Josepher and Drew Wutke served as Musical Director with many of the composers sharing the keyboard.
The concert featured the work of: Leslie Becker (A Proper Place), Ben Bonnema (Boys Who Tricked Me), Scott Burkell & Paul Loesel (LMNOP), Beth Falcone (Wanda's World), Tor Hyams & Lisa Rothauser (Stealing Time), Creighton Irons (The Moon in the Sea), Russ Kaplan & Sara Wordsworth (In Transit), Ryan Korell & Jonathan Keebler (Gay Card), Joe Kinosian & Kellen Blair (Murder for Two), Divya Maus & Richard Hanson (The Mollyhouse) Janine McGuire & Arri Simon (Borders), Alex Ratner (Stone and Sparrow), Will Reynolds (Radioactive), Andy Roninson (Take a Ten), Brett Ryback (Joe Schmoe Saves the World), Tim Rosser & Charlie Sohne (The Boy Who Danced on Air), Zak Sandler (Inside My Head), and Rona Siddiqui (One Good Day).
The litany of talented performers included: Wesley Barnes (Kennedy Tap Co), Elijah Caldwell (Generations), Dean Cestari, Caitlin Doak, Marialena DiFabbio (Sycamore Theatre Co), Steven Grant Douglas (Ghost), Chris Dwan (Finding Neverland, The Honeymooners), Adrienne Eller (Gentleman's Guide), Becky Gulsvig (School of Rock), Michael Hajjar, Chris Higgins (The Mollyhouse), Melissa Rose Hirsch (The Mad Ones), Caitlin Houlahan (Waitress), Joe Kinosian & Kellen Blair (Murder for Two), Elizabeth Ward Land (Amazing Grace), Janice Landry (Disney on Classic), Martin Landry (Murder for Two), Mark Lanham (A Wonderful Life, Lend Me A Tenor), Ana Marcu (Man of La Mancha), Scott McCreary (Dirty Dancing), Dillon McPherson, Max Meyers (The Mollyhouse), Natalie Ortega (In the Heights), David Purdy (A Christmas Story, Brigadoon), Daniel Quadrino (Newsies, Wicked), Celeste Rose (A Connectict Christmas Carol), Lisa Rothauser (Producers), Nasia Thomas (Beautiful: The Carole King Musical) Chelsea Williams (In Transit, Mamma Mia!), and Sarah Ziegler (The Bardy Bunch in Concert).
Photo Credit: Dan Mayers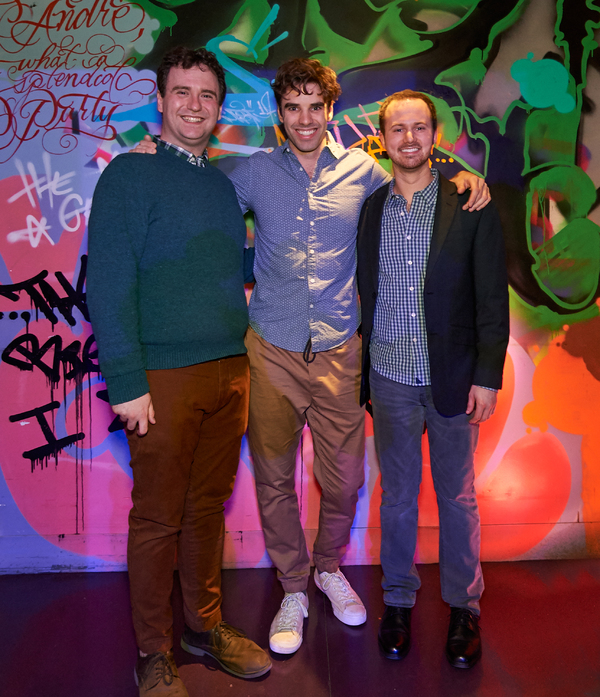 Jonathan Keebler, Scott McCreary, and Ryan Korell

Drew Wutke, Music Director; Laura Josepher & David Sisco

David Scott Purdy and Adrienne Eller

Christopher Higgins, Richard Hanson, and Max Meyers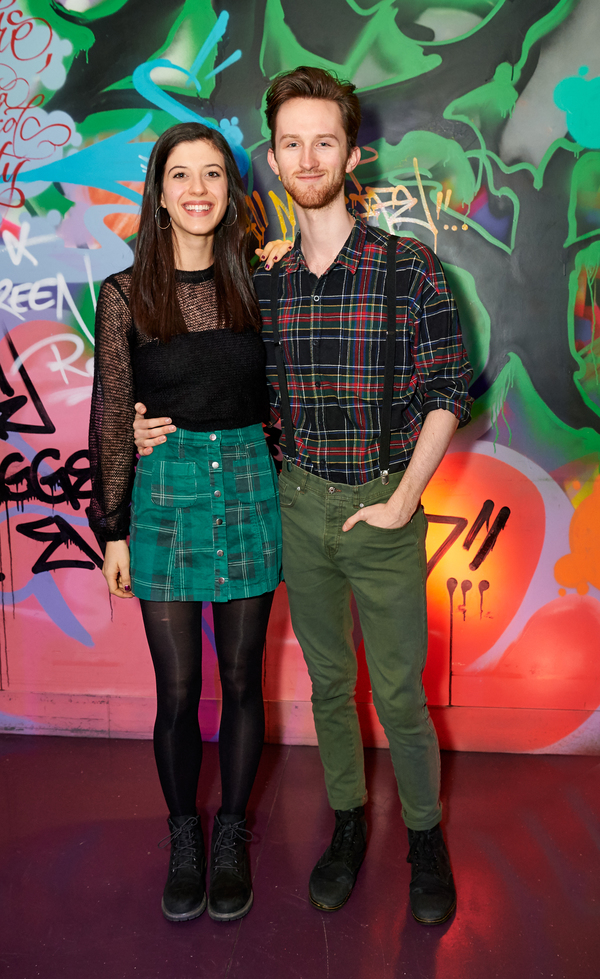 Dillon McPherson and Natalie Ortega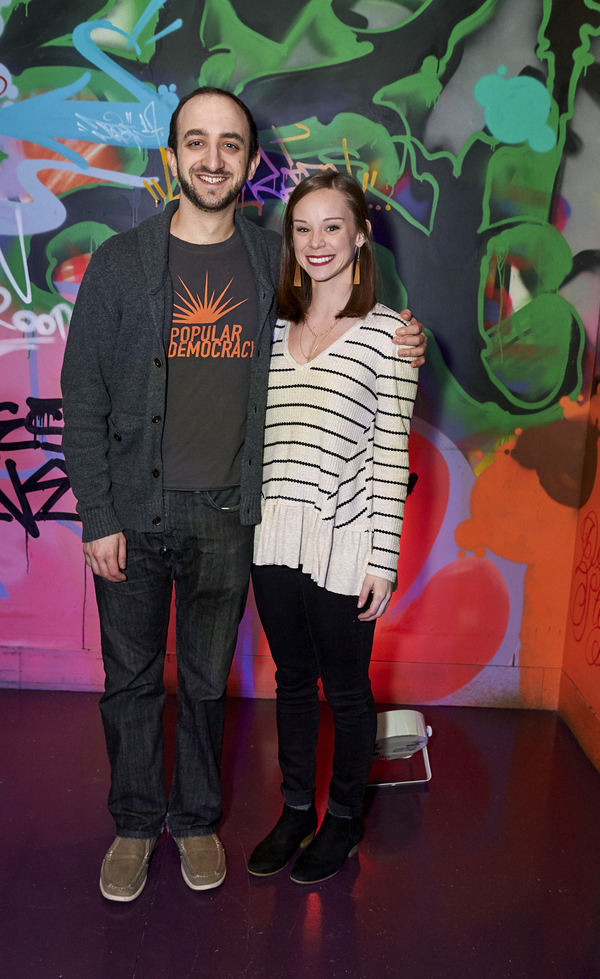 Andy Roninson & Caitlin Houlihan

Caitlin Doak, Charlie Sohne, Tim Rosser, Daniel Quadrino, Michael Hajjar, and Dean Anthony Cestari

Elizabeth Ward Land and Leslie Becker

Wesley Barnes and Rona Siddiqui

Janice Landry, Martin Landry, Sarah Ziegler, Kellen Blair, Joe Kinosian

Chelsea Williams and Zak Sandler

Becky Gulsvig and Sara Wordsworth

Elijah Caldwell and Steven Grant Douglas

Melissa Rose Hirsh, Alex Ratner, and Celeste Rose

Arri Lawton Simon, Janine McGuire, and Marialena DiFabbio