Latest News on Jonathan Keebler
Jonathan Keebler News
Tin Pan Alley 2 Concert Series to Celebrate Pride
by Chloe Rabinowitz - Jun 4, 2021
Tin Pan Alley 2 will feature a panel of emerging writers on Friday, June 25th, 2021 at 7:30pm ET. The June 2021 edition will be celebrating PRIDE with new musical theatre works by Gianni Vincenzo Onori & Keurim Hur, Aaron Michael Fink, and Jonathan Keebler & Ryan Korell, and hosted by Durra Leung and Sam Rosenblatt.
Full Lineup and Cast Announced for SOUND BITES Extra Bites Second Night
by Chloe Rabinowitz - May 27, 2021
Theater Now New York, one of the nation's leading producers of original short form musicals, announced the full lineup and cast for the second night of SOUND BITES Extra Bites, which will stream online Friday, May 28th at 7pm. 
THE LATEST DRAFT Podcast Second Season Premieres Feb. 12
by Stephi Wild - Feb 8, 2021
Season Two of The Latest Draft Podcast premieres this Friday, February 12. After receiving dozens of submissions, the producers narrowed down the season to eight podcast musicals and 20 cabaret songs.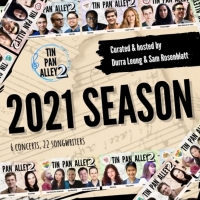 Tin Pan Alley 2 Concert Series Announces 2021 Season
by A.A. Cristi - Jan 21, 2021
Tin Pan Alley 2, a bimonthly free concert series featuring new musical theatre works, continues to foster a community of emerging musical theatre writers. In 2021, there will be six virtual concerts with 22 songwriters. Each 45-minute concert will have one specific theme: 'Love' in February; 'International Artists' in April; 'Pride' in June; 'Women+ Artists' in August; 'Halloween' in October; and 'Holidays' in December.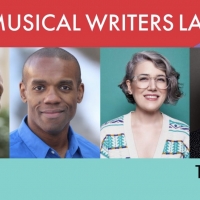 Four Writers Join Theatre Now's Musical Writers Lab
by Stephi Wild - Nov 16, 2020
Theatre Now New York, a non-profit artists service organization and theatre company dedicated to supporting musical theatre writers, has added four writers to their Musical Writers Lab.
MTI Will Make Theatre Now's 10-Minute Musicals Available for Licensing
by Nicole Rosky - Nov 10, 2020
Theatrical licensor Music Theatre International (MTI) announced an agreement with Theatre Now New York, an artist service organization dedicated to the development of new works, to represent and license 25 short musicals from its collection beginning in early 2021.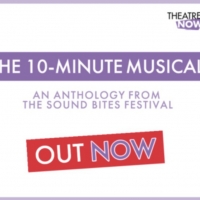 New Book, THE 10-MINUTE MUSICAL, An Anthology From The SOUND BITES Festival, is Now Available
by Stephi Wild - Nov 2, 2020
Theatre Now's THE 10-MINUTE MUSICAL, AN ANTHOLOGY FROM THE SOUND BITES FESTIVAL Out Next Month
by A.A. Cristi - Oct 13, 2020
Theatre Now has annouced the November 1st release of The 10-Minute Musical, an Anthology from the SOUND BITES Festival. The first ever anthology of 10-minute musicals, the book features 25 complete musicals and is a resource for educators, producers, theatre enthusiasts, and anyone interested in the musical theatre form. More information on the book, including a link to purchase, can be found at www.tnny.org/anthology-book.
Theatre Now New York Presents Web Series BEHIND THE LAB
by Stephi Wild - Aug 17, 2020
Theatre Now New York presents a?oeBehind the Lab,a?? a biweekly web series spotlighting the songs and the songwriting process of Theatre Now Writers Lab members. The series, which begins Wednesday August 19th, will feature new music, interviews with the artists, and general discussion on how creativity can continue to flourish in uncertain times.
Photo Flash: ContemporaryMusicalTheatre.com Presents its Fifth Anniversary Concert at The Green Room 42
by Stephi Wild - Mar 12, 2018
On Monday, March 5, ContemporaryMusicalTheatre.com celebrated their Fifth Anniversary with a star-studded concert, featuring songs by some of today's most celebrated, award-winning, and emerging writers, presented by a host of fantastic Broadway performers.