Photos: Getting Wild at Susie Mosher's Lineup at the Birdland Theater
It's a good thing Gianni Valenti built the new Birdland Theater incorporating substantial soundproofing material. The screams and laughter coming from last night's audience would have alarmed the upstairs music lovers enjoying a great performance in the legendary "Jazz Corner of The World"
The only similarities of this week's cast to a Lineup is that a few performers would probably be arrested for causing too much hysterical pandemonium. Susie Mosher had an abundant bunch of great vocalists interspersed with some uproarious improvisational cabaret rap performances.
Last night's super talented Lineup consisted of: Leslie Kritzer, Dan Finnerty, Sarah Rice, Scott Coulter, Jim Brochu, Steve Schalchlin, Romelda Teron Benjamin, Stacy Sullivan, Aaron Ramey, Leena Rideout, Jayke Workman, and Jessica Hendy.
The only one who should have been arrested was audience member Richie Ridge who managed to pick his own raffle ticket out of the helmet and win the Susie Mosher Mouse Pad.
Suggestion: if your planning to try and get in.....if your faint of heart....don't take a ringside seat!
Talking about seats, they all seemed to be filled with show biz folks, how about more for us civilians.
Brad Simmons, music director
Article & Photos by; Stephen Sorokoff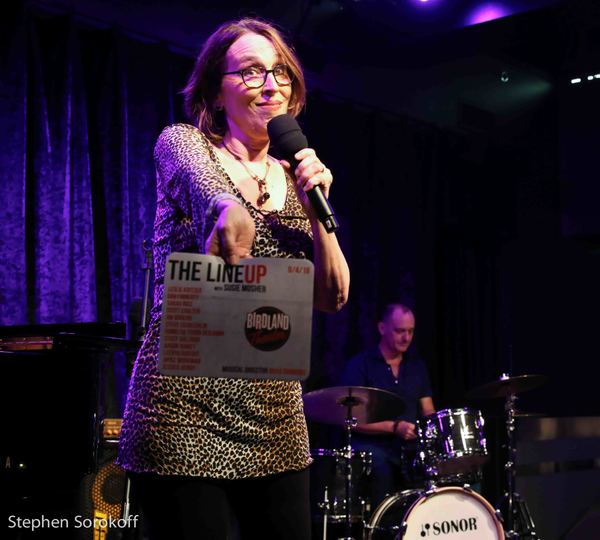 Susie Mosher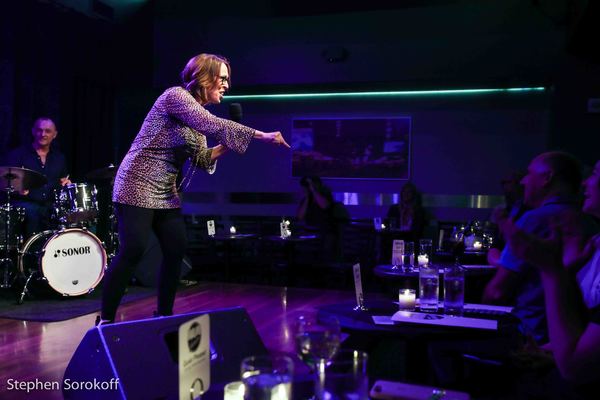 Susie Mosher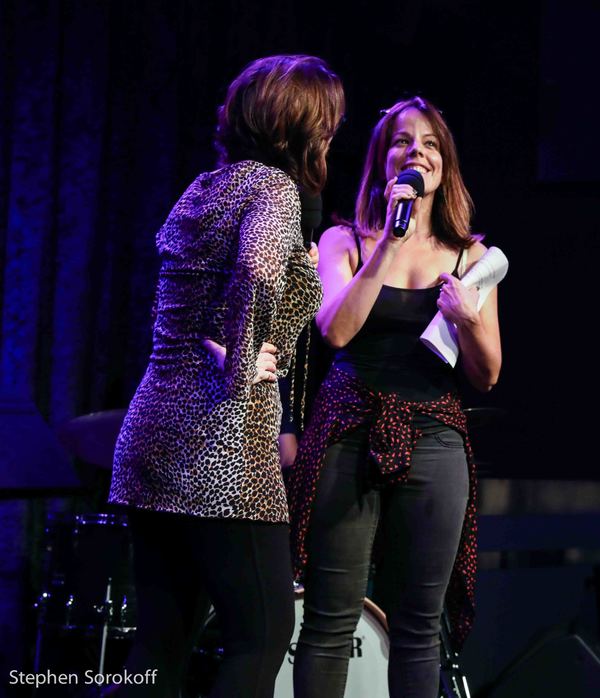 Leslie Kritzer

Leslie Kritzer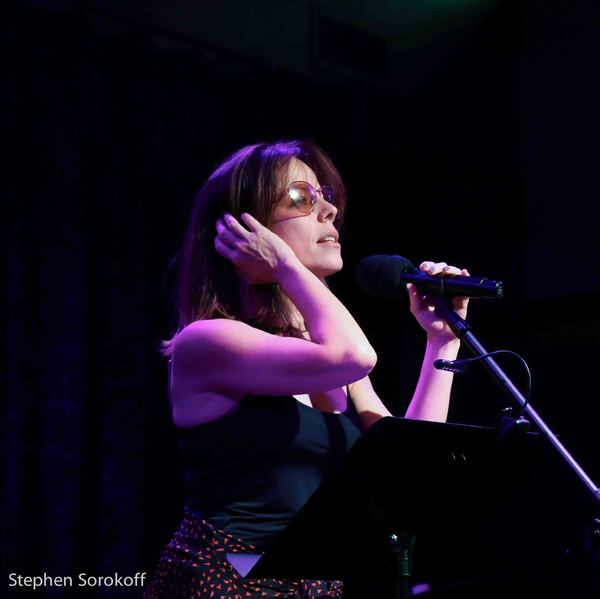 Leslie Kritzer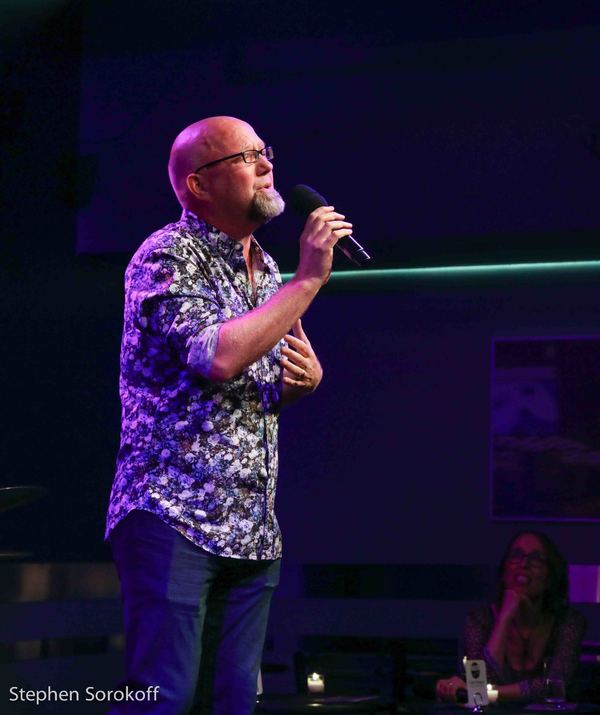 Scott Coulter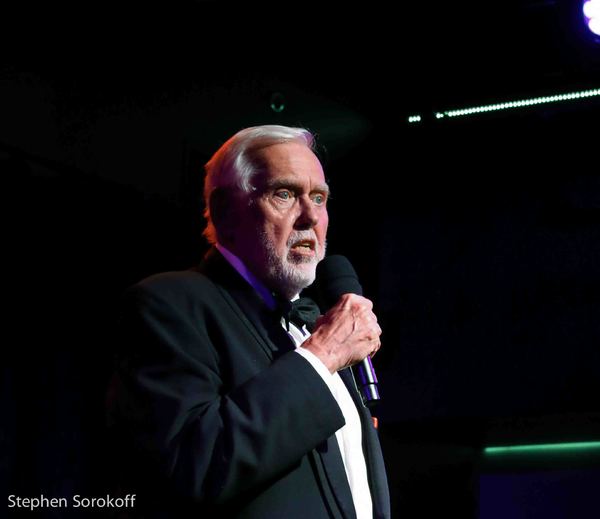 Jim Brochu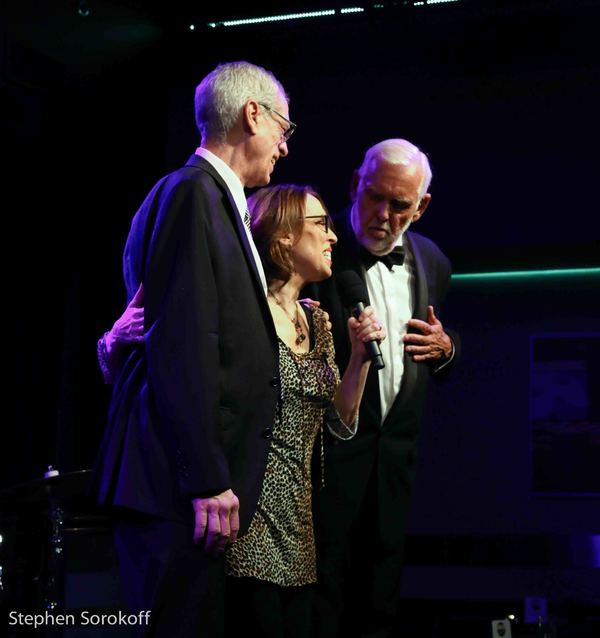 Steve Schalchin, Susie Mosher, Jim Brochu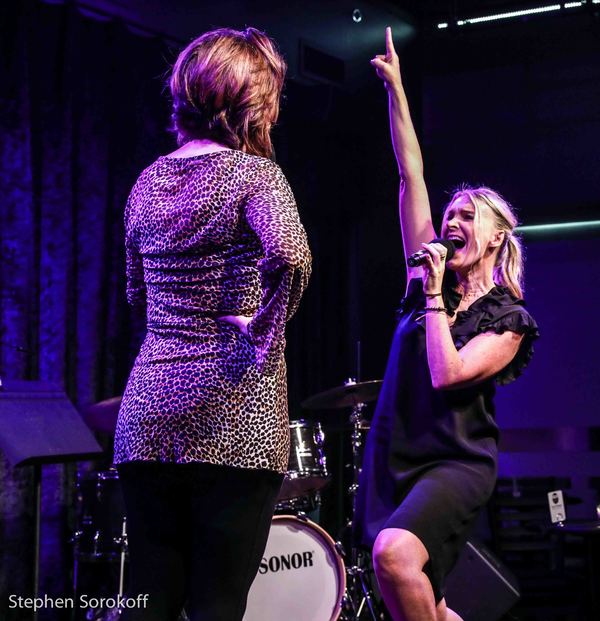 Jessica Hendy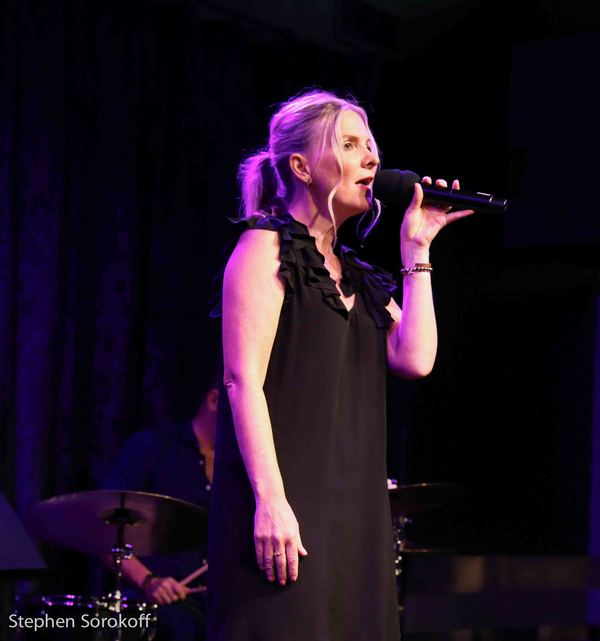 Jessica Hendy

Aaron Ramey

Leena Rideout

Sarah Rice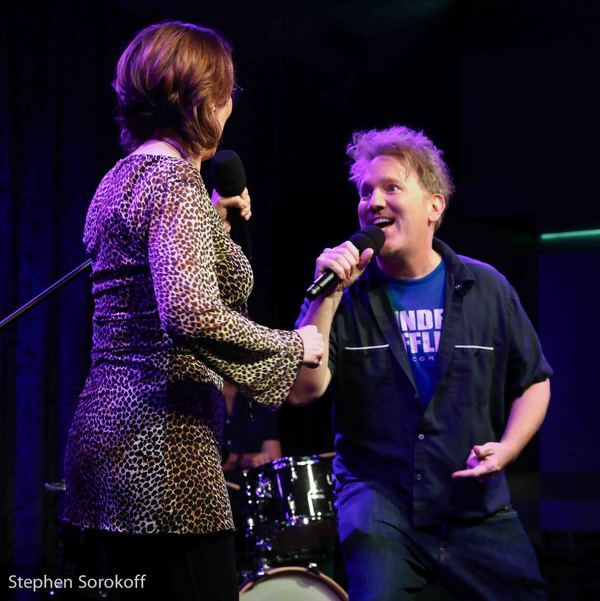 Dan Finnerty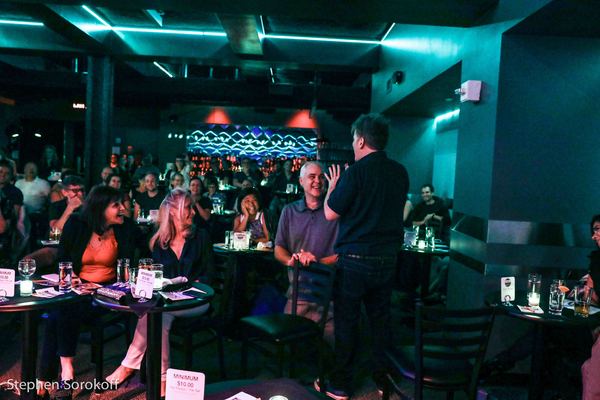 Birdland Theater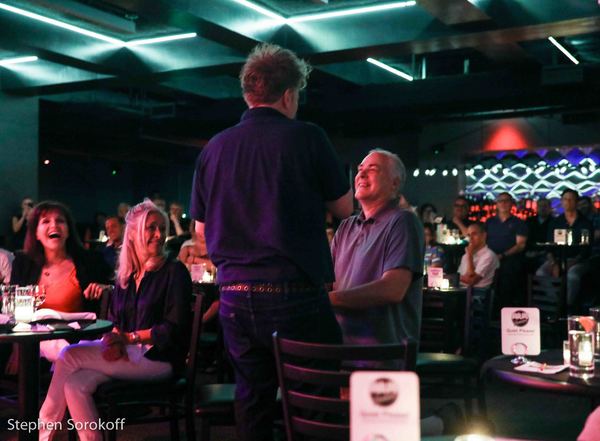 Birdland Theater

Stacy Sullivan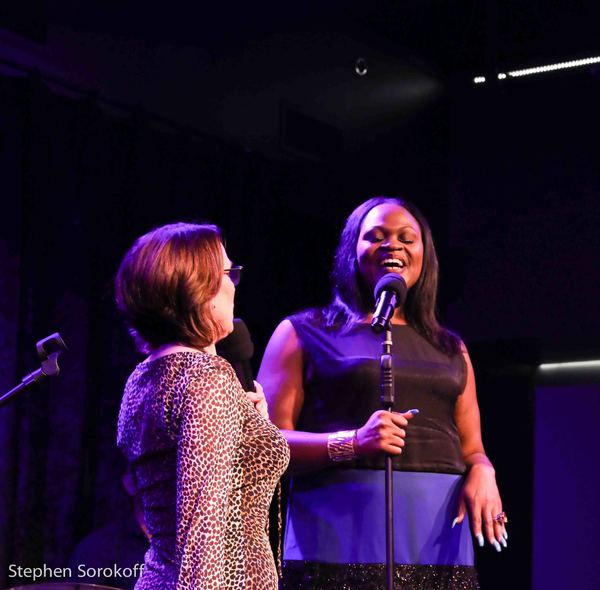 Romelda Teron Benjamin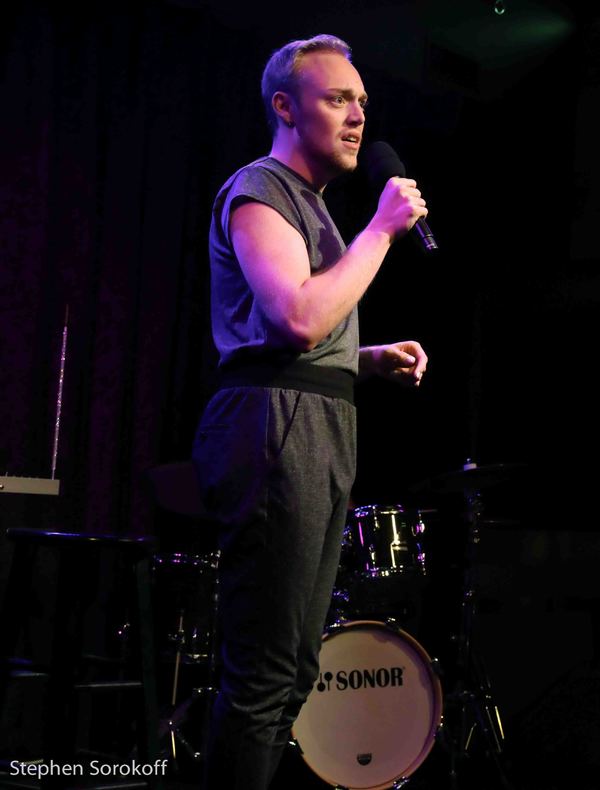 Jayke Workman

Brad Simmons, music director & Susie Mosher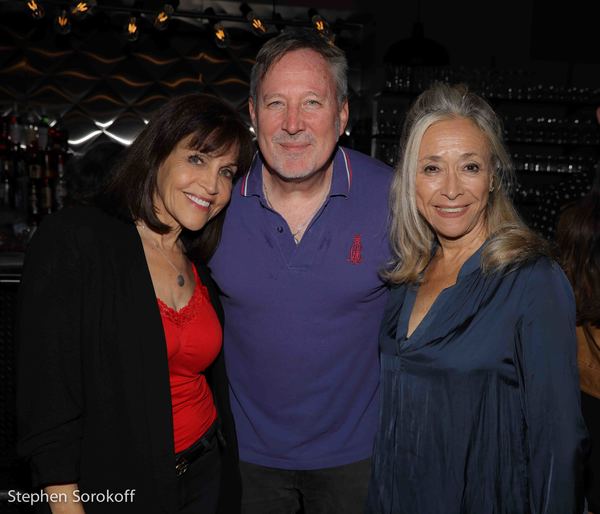 Joan Ryan, John McDaniel, Eda Sorokoff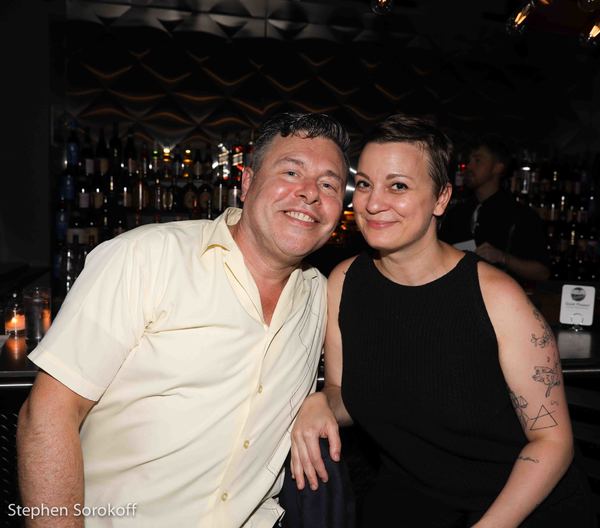 Kenny Bell

Brad Simmons, John McDaniel, Susie Mosher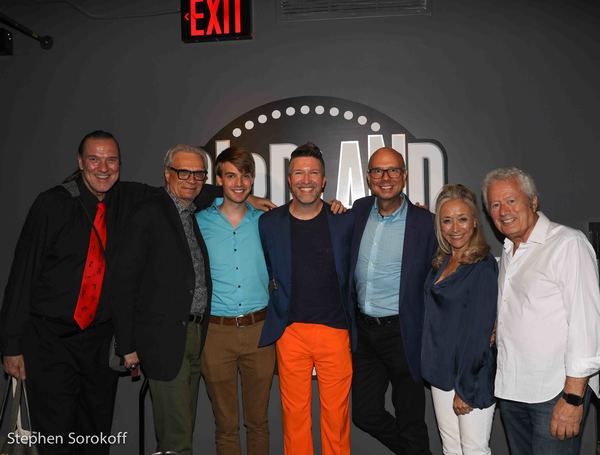 Jon Weber, Preston Ridge, Mark William, Brad Simmons, Richie Ridge, Eda Sorokoff, Stephen Sorokoff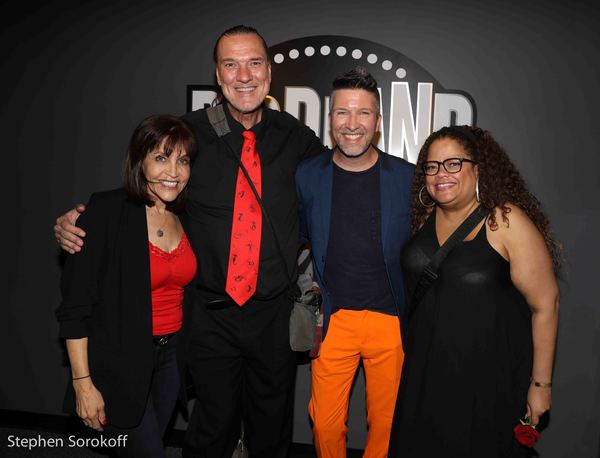 Joan Ryan, Jon Weber, Brad Simmons, Natalie Douglas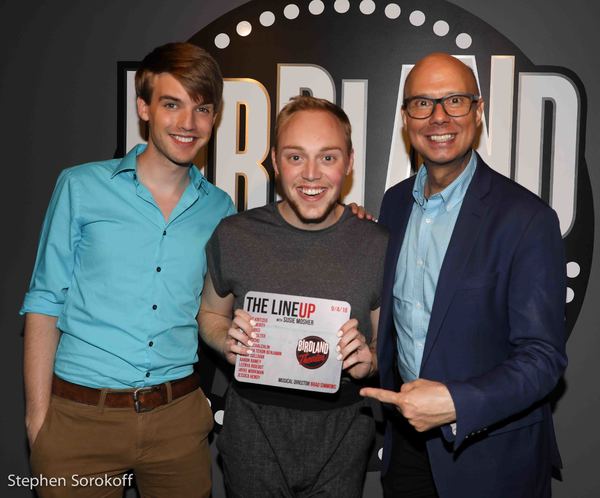 Mark William, Jayke Workman, Richie Ridge

Almost got a mouse pad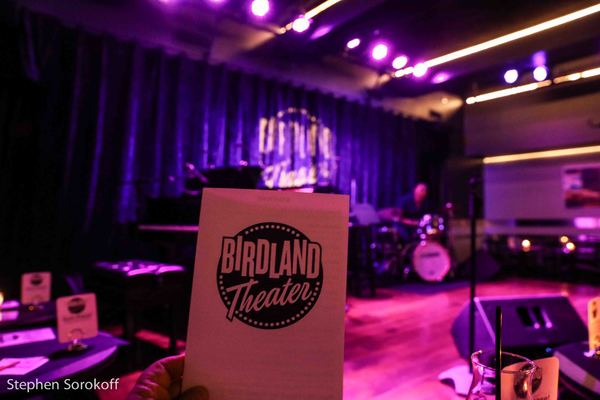 Birdland