Latest News on Stacy Sullivan
Stacy Sullivan News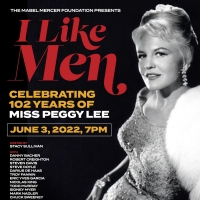 The Mabel Mercer Foundation Presents A Centennial (Plus Two Years) Celebration Of Miss Peggy Lee
by A.A. Cristi - Apr 20, 2022
Two pandemic postponements couldn't thwart The Mabel Mercer Foundation's centennial love letter to one of the world's preeminent singer/composer/lyricists of the twentieth century. It finally takes stage - twenty-four months later -- at 7 p.m. on Friday, June 3, at Carnegie's Weill Recital Hall: 'I Like Men' - Celebrating 102 Years of Miss Peggy Lee.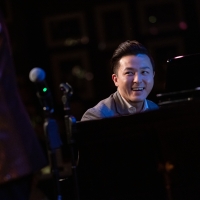 BWW Interview: Catching Up With Musical Magician Yasuhiko Fukuoka
by Stephen Mosher - Apr 6, 2022
Whether the focus is his home life and little boy or his work life and his clients, Yasuhiko Fukuoka doesn't mind playing the paternal role; so don't worry, Daddy's here.
Award Winning Singer, Celia Berk, Reprises 'On My Way To You' at the Laurie Beechman Theatre
by A.A. Cristi - Mar 14, 2022
Bistro, BroadwayWorld, MAC, and Margaret Whiting Award winner Celia Berk will return to the Laurie Beechman Theatre in April for three performances following a successful, sold-out debut of On My Way To You: Improbable Stories That Inspired An Unlikely Path.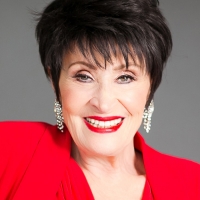 Chita Rivera Will Receive the Lifetime Achievement Award at the 36th MAC Awards
by Stephi Wild - Feb 28, 2022
The Manhattan Association of Cabarets (MAC) is pleased to make its initial announcement of the upcoming 36th Annual MAC Awards. The awards presentation and show will take place on Tuesday, April 12, 2022 at 7:00 pm, at Peter Norton Symphony Space at 2537 Broadway at 95th Street in New York City.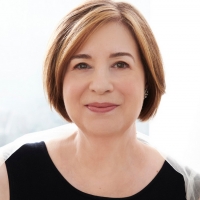 Celia Berk Debuts New Show ON MY WAY TO YOU: IMPROBABLE STORIES THAT INSPIRED AN UNLIKELY PATH
by A.A. Cristi - Jan 11, 2022
​Bistro, BroadwayWorld, MAC and Margaret Whiting Award winner ​Celia Berk​ is debuting her new cabaret show On My Way To You: Improbable Stories That Inspired An Unlikely Path on February 17, 2022 at the Laurie Beechman Theater.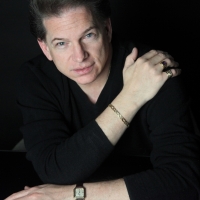 BWW Feature: Dorian Woodruff - The Complete Aesthete
by Stephen Mosher - Nov 3, 2021
Dorian Woodruff opens STUDIO MUSICIAN: THE MUSIC OF MANILOW November 5th for a four-night run at Pangea
Photo Flash: Helane Blumfield's Camera Captures THE MELODY LINGERS ON, The 2021 Cabaret Convention at Rose Hall
by Stephen Mosher - Oct 31, 2021
Broadway World Cabaret's resident photojournalist Helane Blumfield was on hand to document the return to live performing of the cabaret convention.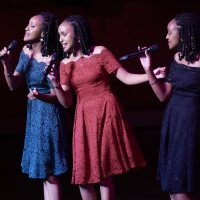 BWW Review: THE MELODY LINGERS ON - The Mabel Mercer Foundation Salutes Irving Berlin at Rose Hall
by Ricky Pope - Oct 28, 2021
THE MELODY LINGERS ON: A GALA TRIBUTE TO THE SONGS OF IRVING BERLIN was a gathering of some of the biggest names in the cabaret world. There's something a little odd about celebrating the intimate art of cabaret in a Broadway-sized theatre like Rose Hall, but to be honest it was one of the few venues sizable enough to hold all the cabaret fans who came to see this fine collection of talented artists. There were performances from Sandy Stewart, Jeff Harner, Andrea Marcovicci, Eric Yves Garcia, Karen Oberlin, David LaMarr, Natalie Douglas, Stacy Sullivan & Todd Murray, Karen Akers, Steve Ross, Amra-Faye Wright, Klea Blackhurst, Billy Stritch, Aisha de Haas, Christine Andreas, Sidney Myer, Karen Mason, Nicolas King, Mark Nadler, and the Moipai Triplets. In addition to these wonderful performers, we were treated to some of NYC's best musicians including Ray Marchicka, Steve Doyle, Jon Weber, Bill Charlap, Darnell White, Alex Rybeck, Mark Hummel, Michael Rice, and Tracy Stark.
JAMIE DEROY & FRIENDS Continues With 'Family TIES'
by Chloe Rabinowitz - Oct 18, 2021
Show business tour de force and seven-time TONY Award-winning producer Jamie deRoy's long standing program, aptly titled, Jamie deRoy & friends, has announced the theme for this week's program, "Family TIES".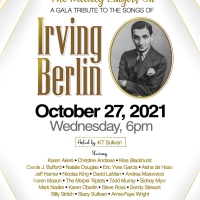 Mabel Mercer Foundation Gears Up For CABARET CONVENTION October 25 - 27
by Stephen Mosher - Oct 18, 2021
The Mabel Mercer Foundation, led by KT Sullivan shows resilience as it evolves with the changing times and pandemic needs, presenting streaming and live performances for the 2021 Cabaret Convention.
Stacy Sullivan Videos
STAGE TUBE: Watch Highlights of Daisy Eagan, Christina Sajous & More in GHOST LIGHT
by Stage Tube - Nov 9, 2015
On Friday, October 30, "Ghost Light," a show conceived, produced and co-hosted by Steve Schonberg (theater expert, NBC "Today in New York," "Center On The Aisle") lived up to the expectation of "spectacularly spooky!," as claimed by The Huffington Post. Actually, it was to die for.