CHRISTMAS IN ROCKEFELLER CENTER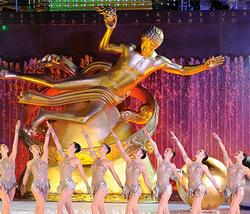 A beloved holiday tradition for almost 80 years, "Christmas in Rockefeller Center" continues to be a spectacular and heartwarming event for the whole family.
The biggest stars in music and entertainment join in the celebration, as thousands of revelers come back every year to watch as 30,000 lights illuminate the world's most famous Christmas tree. With millions more viewing the live telecast from home, it's a wonderful way to kick off the holidays with your loved ones. One-hour live special.