City Winery Chicago Announces Average White Band, Howard Jones & More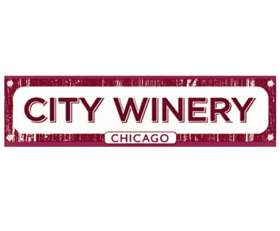 City Winery Chicago, 1200 W. Randolph Street, announces British pop star Howard Jones ("What is Love?") and more. The following shows go on sale to the public on Thursday, May 10 at noon. All tickets will be available at citywinery.com/chicago.
Howard Jones - A Very Special Electric Band Performance
Monday, July 9
$55/$58/$65/$68
Since 1983, Howard Jones has been a pioneer in contemporary pop and electronic music. His first two albums, Humans Lib and Dream into Action, brought Jones a host of hits including "Things Can Only Get Better," "What is Love?," "Pearl In The Shell," "Like to Get To know You Well," "Hide And Seek," and "No One Is To Blame," which reached No. 1 in the U.S., propelling Jones to sell over 8 million albums across the globe.
She's Crafty - 20th Anniversary of Hello Nasty
Monday, July 16
General Admission (seated): $12 advance/$15 day of show
Celebrating the 20th Anniversary of the release of Beastie Boys' unique, multi-GRAMMY® Award-winning album Hello Nasty ("Intergalactic"), Chicago's all-female Beastie Boys tribute She's Crafty features three MCs and one DJ: MCAmy (Amy Sumpter), MagRock (Maggie Tomasek), Ken N*E*R*D (Kendra Stevens), and DJ ENRG (Erica Reid). Hello Nasty is the Beastie Boys' fifth album, released a dozen years after their classic debut. It debuted at the top of the charts in seven countries, earned two GRAMMY® Awards, and was the band's first project with Mix Master Mike (Michael Schwartz). The album is among the hip hop group's most experimental and wide-ranging works.
She's Crafty founding members Amy Sumpter, Kendra Stevens, and Maggie Tomasek first met through the Chicago comedy scene and soon discovered their shared love of the Beastie Boys. For two years, they kicked around the idea of starting an all-female Beastie Boys tribute. After the passing of Adam "MCA" Yauch on May 4, 2012, they knew it was time to make it happen. Erica Reid joined the band in 2014.
Lori McKenna
Saturday, August 4
$25/$28/$32/$35
Lori McKenna has become one of Nashville's most in-demand country songwriters. Her songs have been cut by artists such as Alison Krauss, Reba, Faith Hill, Tim McGRaw and Keith Urban, with chart hits like Hunter Hayes' "I Want Crazy," Little Big Town's "Girl Crush," "Your Side of the Bed" and "Sober." Her credits have landed her five Boston Music Awards, BMI awards and featured performances at the Sundance Film Festival and the Newport Folk Festival. Along with her successes as a songwriter, McKenna has released eight critically acclaimed studio albums. Numbered Doors was named by Rolling Stone as one of the 40 Best Country Albums of 2014.
Talisk & Doolin'
Wednesday, August 15
$15/$18/$20/$22
Barely four years since their formation, Talisk have already stacked up several major awards for their pyrotechnic yet artfully woven sound including Folk Band of the Year 2017 at the BBC Alba Scots Trad Music Awards and a 2015 BBC Radio 2 Folk Award. Mohsen Amini's concertina, Hayley Keenan's fiddle and Graeme Armstrong's guitar meld seamlessly together to produce a unique force. World-leading festival appearances include the Cambridge Folk Festival, Denmark's Tønder, Celtic Colours in Cape Breton, Fairport's Cropredy Convention, Celtic Connections, and Brittany's Festival Interceltique de Lorient whilst the trio's captivating signature has also been recognized by the wider industry, through official showcase selections at both WOMEX 17 and Folk Alliance International 2018. Whilst their touring history may far bely their years, so to does their unfailing energy and stage presence. With a second album in the pipeline, alongside heavy touring throughout 2018 and beyond, theirs remains a star firmly on the ascent.
Doolin' is France's premiere Celtic band whose name derives from the Little Village of musical fame in south-west Ireland. Born in 2005 from an encounter between six accomplished musicians, from its inception Doolin' perfected a mixture of novel musical genres. Whilst some of the band were immersed in the world of traditional Irish music, and others were active in the jazz scene or in the pop rock wave of the 80s and 90s, they found a common love in traditional Irish music. From ballads to furiously fast jigs, from their own compositions to traditional tunes, Doolin' offers a rich palette of sound. Their self-titled debut for Compass Records is one of the freshest and most exciting Celtic records of the year. Natives of Toulouse, Doolin' worked with legendary Irish guitarist John Doyle in the producer's chair to achieve a sound uniquely their own deeply rooted in traditional Celtic music but wonderfully flavored with French chanson, American roots music and even hip hop straight from the streets of Paris.
Average White Band
Wednesday, September 5; 6:30 & 9:00 p.m.
$45/$48/$55/$58
Average White Band are best known for their timeless instrumental mega-hit "Pick Up the Pieces" and widely regarded as one of the top soul and funk bands. The band's strength comes from their consistently accomplished songwriting, stretching across several gold-selling albums and multi-Grammy nominations. Somewhat incongruously, given their Scottish roots, the six-piece band took the influences of their R&B heroes - people like Marvin Gaye, James Brown, Donny Hathaway and others - and developed their own 'authentic' sound which was eagerly adopted by black audiences in the U.S. and elsewhere.
Whilst a good number of cuts attracted chart action as hit singles ("Cut The Cake," "Let's Go 'Round Again"), many other album tracks, like "Schoolboy Crush" and "Person to Person," became much sampled and turn-tabled grooves. The current lineup of the band, with noted U.S. musicians alongside founding members Alan Gorrie and Onnie McIntyre, continues to delight audiences and critics alike. The musical energy and trademark sound are remarkably true to the original, and with constant re-visitations and re-workings of Average White Band's and others' classics in the mix, it is no surprise that the Average White Band is now a multi-generational attraction and a perennial fixture with so many of the top music venues.
Monday, September 17
$35/$38/$45/$48
A hard-luck blues band of the '60s, Canned Heat was founded by blues historians and record collectors Alan Wilson and Bob Hite. Canned Heat's debut album -- released shortly after their appearance at Monterey Jazz Festival -- was every bit as deep into the roots of the blues as any other combo of the time mining similar turf. Canned Heat's breakthrough moment occurred with the release of their second album, establishing them with hippie ballroom audiences as the "kings of the boogie." As a way of paying homage to the musician they got the idea from in the first place, they later collaborated on an album with John Lee Hooker that was one of the elder blues man's most successful outings with a young white (or black, for that matter) combo backing him up. After two big chart hits with "Goin' Up the Country" and an explosive version of Wilbert Harrison's "Let's Work Together," Wilson died under mysterious circumstances in 1970 and Hite carried on with various reconstituted versions of the band until his death, just before a show in 1981, from a heart seizure. The surviving members -- led by drummer Adolfo "Fito" de la Parra -- continue touring and recording to this day.
City Winery Chicago also announces Danny Burns opens for Sam Bush on May 11 and Beth Bombara will open for Sawyer Fredericks on Aug. 1.
All City Winery Chicago events are open to all ages and start at 8 p.m., unless noted.
Tickets go on sale to the general public on May 10 at noon. Only members of City Winery Chicago's signature VinoFile™ program have access to ticket sales today in addition to receiving: a waiver of ticket service fees; free valet parking; Restaurant Loyalty Rewards, such as a free pair of VIP concert tickets for every $500 spent on food & beverage in the restaurant; exclusive membership-only events; and access to the proprietary City Winery Virtual Sommelier™, which helps make suggestions for wines one might enjoy based on past consumption at the venue.
Howard Jones, She's Crafty, Lori McKenna, Talisk & Doolin', Average White Band, Canned Heat, Danny Burns and Beth Bombara join a diverse mix of the most respected names in pop, rock, jazz, blues, world music, theater, dance, spoken word and comedy presented at City Winery Chicago, including previously announced headliners and supporting acts: Graham Parker with James Maddock (May 10); Sam Bush (May 11); Glen Phillips with Heather Lynne Horton (May 13); Brendan James with Pete Muller (May 14); Kat Edmonson with Matt Munisteri (May 15); Ghost Light featuring Holly Bowling & Tom Hamilton (May 16); Heather McDonald (May 17-18); Elizabeth Cook with Caleb Caudle (May 19); Story Jam (May 20, 12pm); Squirrel Nut Zippers (May 20); Sarah Vaughan: Live at Mister Kelly's & After Hours at the London House (May 21, 7:30pm); Ana Popovic (May 22); Cathy Richardson Band (May 23); John Waite & the Axemen with Leslie DiNicola (May 24-25); Rahsaan Patterson (May 26, 7 & 10pm); Deacon Blues (May 27); American Aquarium with Cory Branan (May 28); Sidewalk Chalk (May 29); Eric Roberson (May 30-Jun. 1); Oleta Adams (Jun. 3); Al Stewart (Jun. 4-5); Brian McKnight (Jun. 6-7, 7 & 9:30pm); Joe Purdy with Raye Zaragoza (Jun. 8); Joan Armatrading (Jun. 9-10); John Mayall (Jun. 11); Joan Armatrading (Jun. 12-14); Greg Laswell (Jun. 15); Jeffrey Foucault with Dusty Heart (Jun. 17); Indigenous (Jun. 18); Book Reading, Signing, and Q&A with Roxane Gay (Jun. 19, 7:30pm); Edwin McCain (Jun. 20); David Ramirez with Matt Wright (Jun. 21); Paula Cole (Jun. 22); Hip Hop Yoga (Jun. 23, 11am &1:30pm); Griffin House (Jun. 23); The Manhattans featuring Gerald Alston (Jun. 24); Lit (Jun. 27); Red Wanting Blue with Liz Brasher (Jun. 28); Marc Cohn with Clarence Bucaro (Jun. 29); Capitol Steps (Jul. 1, 7pm); Dennis Quaid & the Sharks (Jul. 2); Miki Howard (Jul. 3); Mindi Abair & the Boneshakers (Jul. 5); Corky Siegel's Chamber Blues with Lynne Jordan (Jul. 6); Carbon Leaf (Jul. 7, 6 & 9pm); The James Hunter Six (Jul. 8); Anthony David (Jul. 11); The Bacon Brothers (Jul. 12, 6:30 & 9:30pm); We Hate Movies (Jul. 13); Mac McAnally (Jul. 14, 7pm); Wayne 'The Train' Hancock & Scott H. Biram (Jul. 15); Roger Clyne (Jul. 19); Kenny Lattimore (Jul. 20, 7 & 10pm); Purple Veins (Jul. 22); Corazon de Granada (Jul. 25); Sonny Landreth (Jul. 27); God Street Wine (Jul. 29); Sawyer Fredericks (Aug. 1); Pat McGee (Aug. 3); Tower of Power (Aug. 8-9 & Aug. 10, 7 & 10pm); Vivian Green (Aug. 11, 7 &10pm); Over the Rhine (Aug. 12); Jean-Luc Ponty (Aug. 13-14); Robben Ford (Aug. 16); Don McLean (Aug. 19); Rachelle Ferrell (Aug. 24-25, 7 & 10pm); Justin Hayward with Michael Dawes (Aug. 26, 4:30 & 8pm); Dar Williams (Sept. 16); Willy Porter Band with Martyn Joseph (Sept. 28); Jump, Little Children with Michael Flynn (Oct. 1) and Jane Lynch (Nov. 30, 7 & 10p).
Opened in 2012, City Winery Chicago is a fully operational winery, restaurant with outdoor patio, concert hall and private event space located in the heart of the West Loop at 1200 W. Randolph, in the historic urban Fulton Market district. Once a refrigerated food distribution warehouse, the 1911 building has been transformed into a contemporary 33,000 square foot haven for those passionate about wine, music and culinary arts. The décor evokes the romance of being in wine country, from the exposed stainless steel fermenting tanks and French oak barrels, to the aroma of fermenting grapes. The West Loop's only fully operation winery has produced dozens of in-house wines sourced from vineyards in California, Oregon, Washington, Argentina and Chile, including a Wine Enthusiast 92-point 2015 Verna's Vineyard Reserve Pinot Noir. With more than 400 unique producers from around the world City Winery is recognized with 2014 and 2015 Best of Awards of Excellence "for having one of the most outstanding restaurant wine lists in the world" by Wine Spectator. The globally inspired, locally sourced, wine-focused food menu is conceived for pairing and sharing. The concert hall accommodates up to 300 guests, all seated at tables with complete beverage and dining service, ensuring a comfortable "listening room" experience enhanced by a state-of-the-art Meyer Sound system. Riedel is the official and exclusive provider of glassware, showing City Winery's commitment to enjoying quality wine in a quality vessel. American Airlines is the Official Airline and Virgin Hotels Chicago is the Official Hotel of City Winery. For more information, please visit www.citywinery.com.
Related Articles View More Music

Stories