Latest News on Kenny Lattimore
Kenny Lattimore News
BONEY JAMES: THE DETOUR TOUR Comes To Mayo Performing Arts Center, April 8
by A.A. Cristi - Mar 14, 2023
Chart-topping jazz/R&B sax player Boney James brings his Detour tour to Mayo Performing Arts Center on Saturday, April 8, 2023 at 8 pm.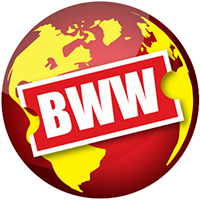 Pittsburgh Cultural Trust Announces The 2022'Ä" 2023 Dentons Cohen & Grigsby Trust Presents Series
by Stephi Wild - Sep 16, 2022
The Pittsburgh Cultural Trust is excited to announce tickets are now on sale for the 2022-2023 Dentons Cohen & Grigsby Trust Presents Series. Offering an array of live music from world-renowned performers, innovative theater, unforgettable dance showcases, uproarious comedy and parody shows, and holiday favorites. These performances include recurring favorites such as Hip Hop Nutcracker, A Very Electric Christmas, and more along with newcomers Soweto Gospel Choir, Lucy Loves Desi, and others!
48th Annual HARLEM WEEK Returns This Month to Celebrate Arts, Culture, Resilience of the Harlem Community
by Stephi Wild - Aug 5, 2022
The 48th annual HARLEM WEEK returns August 12-21 for a 10-day live and virtual experience celebrating the people, arts, culture, entertainment, and history that Harlem is known for throughout the world.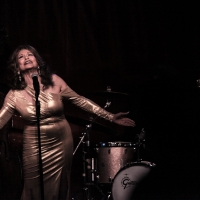 BWW Review: Freda Payne Is Every Inch A Diva at Birdland, Celebrating a New Album and Memoir
by Stephen Mosher - Nov 27, 2021
Freda Payne played to an enthusiastic and diverse crowd at Birdland, by way of celebrating her new CD and her new book.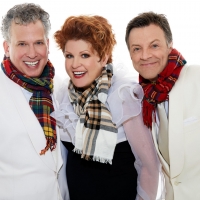 A SWINGING BIRDLAND CHRISTMAS Will Play Twelfth Year at Birdland Starring Blackhurst, Caruso, and Stritch
by Stephen Mosher - Nov 21, 2021
Billy, Klea and Jim are back for a twelfth year with their smash-hit holiday show... and lots of Christmas lights.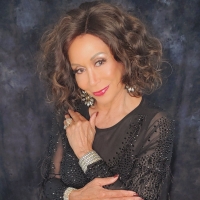 Freda Payne to Perform Album Release Concert for LET THERE BE LOVE at Birdland
by Chloe Rabinowitz - Oct 19, 2021
BIRDLAND¬†will present¬†Freda Payne¬†in her album release concert¬†'ÄúLet There Be Love'Ä̬†for one show only on¬†Monday, November 22¬†at¬†7:00 PM.
Birdland Announces November Programming Featuring Jason Kravits, Linda Purl with Billy Stritch Trio & More
by Chloe Rabinowitz - Oct 13, 2021
Birdland Jazz Club and Birdland Theater are open this November with a full slate of nightly performances!  At Birdland Jazz Club, catch Bill Charlap Duets with Houston Person, Jon Faddis, Chris Potter and Ron Carter, Peter Cincotti, Jihye Lee Big Band, The Hot Sardines, and more.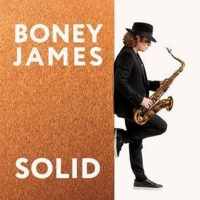 Boney James Announces New Tour Dates & New Single 'Sundance'
by Sarah Jae Leiber - Aug 12, 2021
Solid is the four-time GRAMMY nominated saxophonist's seventeenth album as a leader and follows his smash 2017 release Honestly which became his eleventh #1 Billboard Contemporary Jazz Album.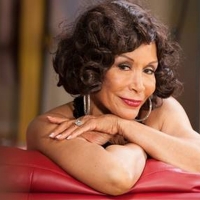 Freda Payne Stars In Tribute To Ella Fitzgerald At Bucks County Playhouse
by A.A. Cristi - Aug 9, 2021
Singer Freda Payne, the celebrated singer of the disco-era top-charter 'ÄúBand of Gold,'ÄĚ will bring her acclaimed 'ÄúTribute to Ella Fitzgerald'ÄĚ to Bucks County Playhouse for ten concerts, August 26 through September 5.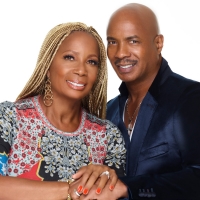 LIVE WITH CARNEGIE HALL Presents BE THE LIGHT: A JOYFUL CELEBRATION
by Chloe Rabinowitz - Mar 17, 2021
Carnegie Hall'Äôs free streaming series¬†Live with Carnegie Hall will present¬†a program titled 'ÄúBe the Light: A Joyful Celebration'ÄĚ produced and hosted by¬†Ray Chew¬†and¬†Vivian Scott Chew¬†on¬†Thursday, April 1 at 7:30 p.m.