Latest News on Capitol Steps
Stage Credits
Productions
[Off-Broadway, 2003]
Producer
[Off-Broadway, 2002]
Producer
[Off-Broadway, 1998]
Producer
[Off-Broadway, 1997]
Associate Producer
Stage
Productions
[Off-Broadway, 2003]
Producer
[Off-Broadway, 2002]
Producer
[Off-Broadway, 1998]
Producer
[Off-Broadway, 1997]
Associate Producer
Capitol Steps News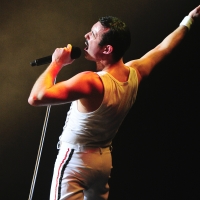 Kravis Center to Kick Off 30th Anniversary Season with 11 New Shows
by Chloe Rabinowitz - Jul 15, 2022
The Raymond F. Kravis Center for the Performing Arts has announced a spectacular line-up of 11 new shows as part of the 30th anniversary 2022-2023 season. The upcoming season includes concerts by acclaimed artists from Puerto Rico, Haiti, Colombia, and the Canary Islands, tributes to iconic 60s and 70s rock bands and more.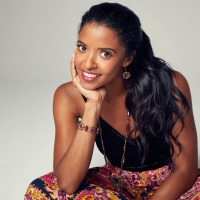 Renee Elise Goldsberry, Leslie Odom, Jr. & More Announced for MPAC'S 2022-2023 Season
by Chloe Rabinowitz - Jun 2, 2022
Renee Elise Goldsberry, winner of the Tony Award for the role of Angelica Schuyler in Hamilton, will open MPAC's 28th season on Friday, September 30.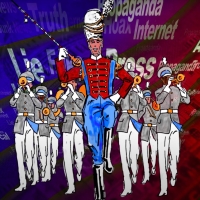 Singer-Songwriter Dan Ashley Releases New Single 'River City'
by Michael Major - Mar 23, 2022
Inspired by a line from The Music Man, 'River City', written by Dan Ashley and producer Bill Bentley is the first release of 2022 for the Singer-Songwriter, San Francisco television broadcaster, and humanitarian. Over the years, Dan has opened for major acts including Rick Springfield, Eddie Money, Melissa Etheridge, and Patti LaBelle.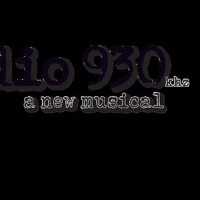 New Rock Cold War Era Musical RADIO 930 Industry Presentation Announced
by A.A. Cristi - Mar 22, 2022
The new musical Radio 930 (Nine -Three – Oh) will have an invitation-only industry presentation on April 8th & 9th at The Catholic University of America Rome School of Music, Drama & Art in Washington DC. 
DC's Reflecting Fools Bring Political Parody To The Jersey Shore
by A.A. Cristi - Feb 10, 2022
The cast of DC's Reflecting Fools will have you rolling in the aisles with their unique brand of political satire at 8 p.m. Saturday, February 19 at the Axelrod Performing Arts Center in Deal Park and 2 p.m. Sunday, February 20 at Bell Works in Holmdel.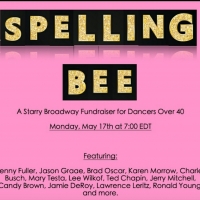 Brad Oscar, Karen Morrow, and Jamie DeRoy Join Broadway Spelling Bee Fundraiser Tomorrow
by Stephi Wild - May 16, 2021
How do you spell D-A-N-C-E-R-S O-V-E-R F-O-R-T-Y? (Hint: D-A-N-C-E-R-S-O-V-E-R-4-0!) Well, if you didn't know, you're sure to find out that - and more - by the end of the all-star night of games, clips, and anecdotes that will take place as a benefit for DO40 (easy to spell!) on Monday, May 17th at 7:00 PM EDT.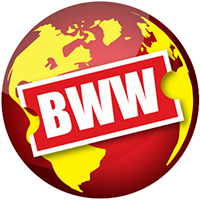 HOW HE LIED TO HER HUSBAND To Stream This Month From Washington Stage Guild
by Stephi Wild - May 4, 2021
The Washington Stage Guild continues its series of online presentations with, How He Lied to Her Husband, set in a London drawing room, a witty look at the love triangle, as only Shaw could envision it and is said to have been written by GBS in a matter of a few days.
CaltechLive! Presents LAST LAUGH WITH ELAINA NEWPORT
by A.A. Cristi - Apr 14, 2021
CaltechLive! presents Last Laugh with Elaina Newport, an afternoon in conversation with a Capitol Steps' founding member on Saturday, May 8, 2021, at 5 p.m. PDT.
BWW Feature: The DC Area Arts Community Remembers Delores King Williams
by Elliot Lanes - Jan 21, 2021
On January thirteenth the DC area arts community lost the immensely talented performer Delores King Williams. She was an incredibly talented actress and singer who was always a huge support factor for her fellow performers.
Capitol Steps Videos
STAGE TUBE: First Look at CAPITOL STEPS at the State Theatre
by Stage Tube - Oct 22, 2012
The Capitol Steps plan to bring down the house…and Senate with their unique blend of musical and political comedy at the State Theatre on Tuesday, October 23, 2012 at 7:30pm. BroadwayWorld has a video of highlights below.