Reagle Music Theatre Closes IT'S CHRISTMAS TIME, 12/12
The Reagle Music Theatre of Greater Boston is adding even more sparkle to its annual holiday revue "It's ChristmasTime" this year.  Now in its 28th season, the joyous musical celebration of the comfort and joy of Christmas will feature heartwarming new numbers, beautiful new costumes, and a breath-taking new backdrop of Central Park designed and painted by world renowned artist Robert Moody. Created and directed by Reagle's founder and executive producer Robert Eagle, "It's ChristmasTime" will be presented at the Robinson Theatre, 617 Lexington Street, Waltham, Mass., in 10 performances only Fridays through Sundays, December 3-5 and 10-12.
 
"People of all ages have made 'It's ChristmasTime' a Boston area favorite," says Eagle. "Like other time-honored classics such as 'The Nutcracker' and 'A Christmas Carol,' our show has become a holiday tradition. Sold-out audiences have returned year after year. In this world of cynicism, commercialism, and political correctness, 'It's ChristmasTime' seems to offer families the simple gift of the true spirit of Christmas. It's a glorious cup of Christmas cheer!"
Audiences are treated to a feast of sights and sounds of the season sung and danced by a cast of nearly 40 adults and 150 children from two dozen Greater Boston communities, all accompanied by a full live orchestra. Perennial favorites include the Parade of the Wooden Soldiers, performed by a bevy of precision dancers, and the inspirational Living Nativity featuring special guest soloist
Sarah Pfisterer
(of Broadway's "Phantom of the Opera" and "Show Boat.") A sonorous choir of 40 adult carolers presents a Victorian Christmas, and the City Sidewalks come alive with popular classics accompanied by a hand bell choir. Eighth grader Maggie Sabella, 13 of Billerica, dances to visions of sugar plums as Clara in the Teddy Bears' Nutcracker, and 75 boys and girls from grades 1-4 are transformed into adorable elves in the colorful Santa's Workshop." 'It's ChristmasTime' is a holiday classic that creates a winter wonderland of treats sure to please the child in all of us," says Eagle. "It offers a chance for families to slow down and appreciate the magic of the season. Too often we get caught up in the hustle and bustle and superficial glitz and glamour that distract and pressure us at this time of year. Shows like ours endure because audiences find meaning in celebrating what really matters - the promise of peace on Earth and goodwill to all as seen through the wonder of childhood." "It's ChristmasTime" performs Fridays, December 3 & 10 at 7:30 p.m. and Saturdays and Sundays, December 4 & 5 and 11 & 12, at 1:00 and 5:00 p.m. The Robinson Theatre is located at 617 Lexington Street, Waltham, easily reached via Route 95. There is ample free parking, and the theater is wheelchair accessible.Tickets are priced at $35, $42, $49, and $57 for adults. Seniors (60+) receive $2 off adult prices. Youth tickets (ages 5-18) are $25 for any seat. Student rush seats at 50% off are available at the Box Office one hour before curtain; a valid college ID is required. For group discounts (20% off purchases of 10 tickets or more starting at Row N), call 781-894-2330.Tickets may be purchased anytime online at www.reaglemusictheatre.org or by phone at 781-891-5600 or in person at the Box Office Mondays through Fridays 9 a.m. to 5 p.m.; Saturdays 9 a.m. to 2 p.m.; and performance days 9 a.m. to curtain. Please note that Box Office hours have been extended for the convenience of our patrons.
More Hot Stories For You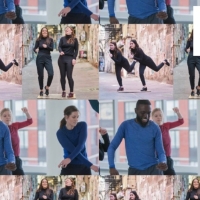 SYREN Modern Dance Announce 20-City Tour For 20th Anniversary

November 30, 2022

SYREN Modern Dance, New York City based company co-founded by Lynn Peterson and Kate Sutter, will share a split bill with kamrDANCE on December 2, 2022 at 6:30pm & 8:30pm at Arts on Site, Studio 3R, 12 St. Mark's Place, NYC.
---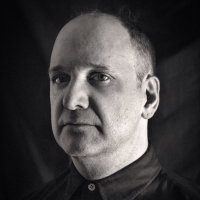 Woodwindist/Composer Josh Sinton Embarks On 10-City Tour This December

November 29, 2022

​​​​​​​Woodwindist, composer and creative musician Josh Sinton caps off an extraordinarily productive and busy year with a 10-city tour, Thursday, December 1 – Sunday, December 18. Performances include stops in New York City; Baltimore, MD; Cary, NC; Richmond, VA; Knoxville, TN; Athens, GA; Pittsburgh, PA; Bloomington, IN; Kansas City, MO; and Chicago, IL.
---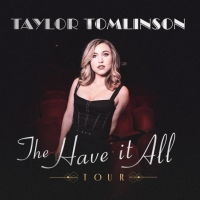 Taylor Tomlinson Adds Third Boston Show To THE HAVE IT ALL TOUR, February 1

November 29, 2022

Taylor Tomlinson has added a third show in Boston at the historic Boch Center Wang Theatre after the first two shows sold out. The new show for "The Have it All Tour" will be Wednesday, February 1st.
---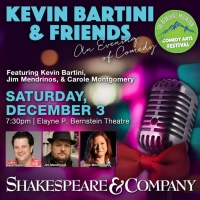 KEVIN BARTINI & FRIENDS, AN EVENING OF COMEDY At Shakespeare & Company, December 3

November 29, 2022

Shakespeare & Company and the Berkshire Mountain Comedy Arts Festival present Kevin Bartini & Friends, an evening of comedy featuring Bartini as Master of Ceremonies and two other headlining acts: comedians Jim Mendrinos and Carole Montgomery.
---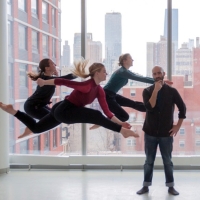 SYREN Modern Dance to Present Collaborative Piece TICKTOCK at Stony Brook University's Staller Center

November 29, 2022

SYREN Modern Dance, New York City based company co-founded by Lynn Peterson and Kate Sutter, will present a performance of Ticktock on November 30, 2022 at 7:30pm at Stony Brook University's Staller Center.
---