Photo Flash: 'White Christmas' Boston Opening Night
Irving Berlin's White Christmas
, the holiday musical featuring the classic songs of Irving Berlin, is playing the Citi Performing Arts Center in Boston through December 23.
Irving Berlin's White Christmas stars Brian D'Arcy James (Bob Wallace), Kerry O'Malley (Betty Haynes), Meredith Patterson (Judy Haynes) and Jeffry Denman (Phil Davis).
"The musical tells the story of two showbiz buddies putting on a show in a picturesque Vermont inn, and finding their perfect mates in the bargain," according to press notes.
Irving Berlin's White Christmas features a book by David Ives (All in the Timing) and Paul Blake in addition to its classic Berlin songs. Irving Berlin's White Christmas boasts direction by Tony Award-winner Walter Bobbie (Chicago) and choreography by Randy Skinner (42nd Street). The Producing Office (Kevin McCollum, Jeffrey Seller), Paul Blake, Dan Markley, and Sonny Everett in association with Paramount Pictures, produce Irving Berlin's White Christmas.
Irving Berlin's White Christmas is based on the 1954 Paramount film that starred Bing Crosby, Rosemary Clooney, Danny Kaye and Vera-Ellen. Many Berlin classics are showcased in this new production, including "Count Your Blessings," "Sisters," "How Deep is the Ocean" and the title song.
For more information, visit www.whitechristmasthemusical.com.
Photos courtesy Boston company cast members


Brian D'Arcy James (Bob Wallace), Kerry O'Malley (Betty Haynes), Meredith Patterson (Judy Haynes) and Jeffry Denman (Phil Davis)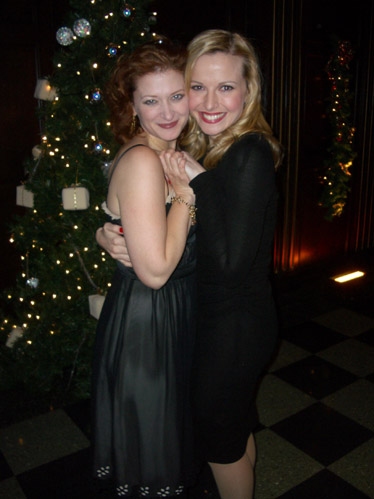 Kerry O'Malley and Meredith Patterson

Brian D'Arcy James and Jeffry Denman

Charles "Jimmy" Dean (General Waverly) and Lianne Marie Dobbs (Ensemble)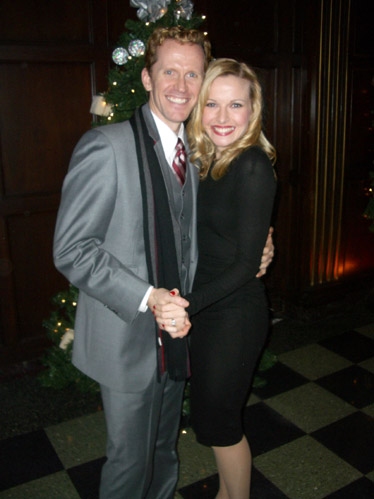 Jeffry Denman and Meredith Patterson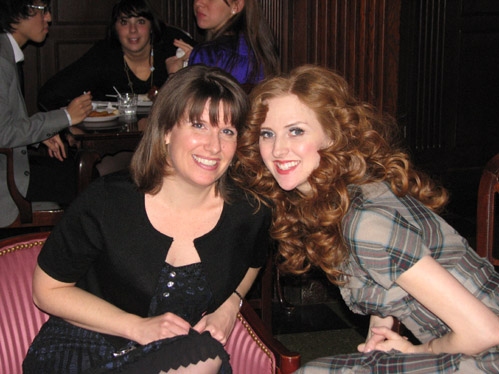 Emily Morgan (Dance Captain/Female Swing) and Melinda Cowan (Ensemble)

Susan Mansur (Martha Watson) with husband Mike and Peter Wolf (Production Stage Manager)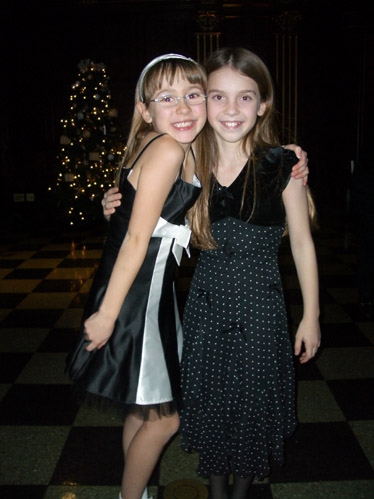 Melody Hollis (Susan Waverly) and Meg Guzulescu (Susan u/s)

Brian D'Arcy James and Kerry O'Malley

Meredith Patterson, Colin Bradbury (Ensemble), Kelly Sheehan (Ensemble), Melissa WolfKlain (Ensemble), Jeffry Denman, Barbara Crompton (Company Manager), Brian D'Arcy James and Erin Crouch (Rita)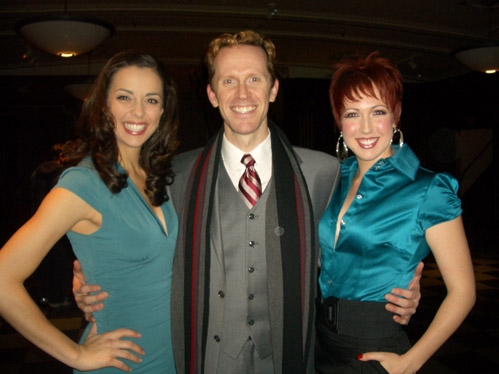 Erin Crouch, Jeffry Denman and Kiira Schmidt (Rhoda)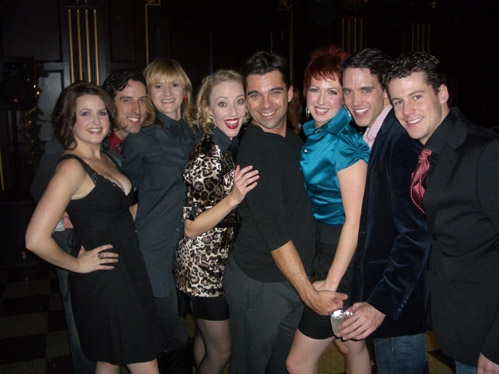 Ensemble members: Melissa Wolf Klain, Chad Harlow, Lois Enders, Kelly Sheehan, Richie Mastascusa, Kiira Schmidt (Rhoda), Scott Braeteng and Luke Hawkins
Related Articles
From This Author BWW