Marianka Swain
Marianka Swain is the UK Editor-in-chief of BroadwayWorld. A London-based theatre critic and arts journalist, she also contributes to other outlets such as the Telegraph, The i Paper, Ham & High, Islington Gazette, Dancing Times and theartsdesk, and she is a member of the Critics' Circle. You can find more of her work at www.mkmswain.com or follow her on Twitter @mkmswain
MOST POPULAR ARTICLES
LAST 30 DAYS
Full Casting Announced For CABARET in the West End
Posted: Sep. 6, 2021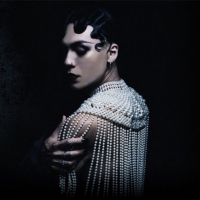 The Top 20 New London Shows Opening In 2021
Posted: Sep. 3, 2021


ROUND THE TWIST THE MUSICAL Successful With Federal Government RISE Grant
Posted: Sep. 6, 2021


LAST 365 DAYS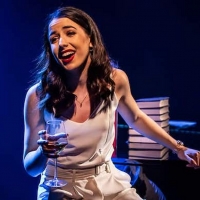 Roundup: Check Out These Socially Distanced Shows
Posted: Oct. 15, 2020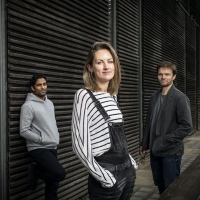 Director Alice Hamilton Talks THE DUMB WAITER
Posted: Nov. 23, 2020


Full Casting Announced For CABARET in the West End
Posted: Sep. 6, 2021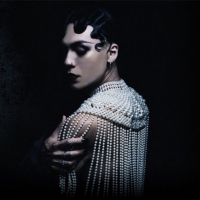 The Top 20 New London Shows Opening In 2021
Posted: Sep. 3, 2021


ROUND THE TWIST THE MUSICAL Successful With Federal Government RISE Grant
Posted: Sep. 6, 2021


BREAKING THE WAVES Premiere - St.Gallen Theater Am Samstag 18. September

September 17, 2021

Mit der 2016 uraufgeführten Oper Breaking the Waves startet der neue Operndirektor Jan Henric Bogen in seine erste Saison am Theater St.Gallen. Das Werk der US-amerikanischen Komponistin Missy Mazzoli und des Librettisten Royce Vavrek erlebt am Samstag, 18. September, 19 Uhr, im UM!BAU seine europäische Erstaufführung.
---
Write For BroadwayWorld UK!

September 15, 2021

Are you passionate about theatre and based in the UK? We're looking to add to our dedicated team of writers - in London and nationwide.
---
Welsh National Opera Announces Its Autumn 2021 Season

September 6, 2021

Welsh National Opera has announced full details of its Autumn 2021 Season which features a new production of Puccini's Madam Butterfly and WNO's much-loved production of Rossini's The Barber of Seville. A series of digital talks and events to explore the themes of Madam Butterfly are also planned. 
---
Premiere: WIE IM HIMMEL - Musical nach dem gleichnamigen Film

September 6, 2021

WIE IM HIMMEL (DEUTSCHSPRACHIGE ERSTAUFFÜHRUNG) MUSICAL NACH DEM GLEICHNAMIGEN FILM
---
Helsingin Kaupunginteatterin yleisötyön ja Pohjois-Helsingin Bändikoulun lyhytelokuva Lauloit juuri saa ensi-iltansa

September 6, 2021

Helsingin Kaupunginteatterin yleisötyön ja Pohjois-Helsingin Bändikoulun lyhytelokuva Lauloit juuri saa ensi-iltansa Paikallismaisemia-festivaalilla Helsingin Tapulikaupungissa lauantaina 18. syyskuuta. Yhteisötaideprosessin lopputuloksena syntynyt elokuva on osa Valokeilassa Koillinen -taidehanketta.
---
FreeFall Announces 2021/2022 season

September 6, 2021

freeFall Theatre Company announces their 2021/2022 season. The 6 mainstage shows are Dames at Sea, The Night Before, Fatboy, Lady Day at Emerson's Bar and Grill, A Skeptic and a Bruja and a summer production to be announced very soon.
---
The League of Professional Theatre Women Kicks Off New Season on September 13

September 6, 2021

With its continuing mission to support women theatre makers and creators through discourse, resources, and mentorship, the League of Professional Theatre Women (www.theatrewomen.org) will kick off its 39th season on Monday, September 13 at 7 pm with a free virtual event, open to all League members and women interested in future League membership.
---
Arthur Rubinstein International Piano Competition Winner Juan Pérez Floristán Takes New York

September 6, 2021

On Wednesday, September 22 between 9 and 10 pm,  WQXR.ORG  'The Young Artists Showcase' will feature First Prize Gold Medal Winner of this year's Arthur Rubinstein International Juan Perez Floristan. The Young Artists Showcase will stream live, and then stay archived at wqxr.org  The program will also be repeated Saturday 9/225 at 11 pm.
---
VIDEO: Alex Lodge Announces His Casting In PIPPIN

September 6, 2021

Alex Lodge is joining the critically acclaimed immersive London production of 'Pippin', Stephen Schwartz and Roger O. Hirson's iconic and unforgettable musical masterpiece.
---
Royal Opera House To Open Its First Full Season Since The Pandemic

September 6, 2021

The Royal Opera House is one week away from the start of its first full Season since 2019, opening its doors to the public every day from 12pm and premiering with The Royal Opera's spectacular new production of Verdi's Rigoletto on September 13 and, for The Royal Ballet, a sumptuous performance of Kenneth MacMillan's much-loved production of Romeo and Juliet on 5 October.  
---
Besetzungsanderungen In Der Premiere Von IL BARBIERE DI SIVIGLIA

September 6, 2021

An der Wiener Staatsoper laufen derzeit die Proben für die erste Neuproduktion dieser Spielzeit, Gioachino Rossinis Il barbiere di Siviglia. Regisseur Herbert Fritsch, deklarierter »Feuerwerker und Spiellust-Entfessler«, studiert mit dem Ensemble rund um Juan Diego Flórez als Conte d'Almaviva seine erste Produktion im Haus am Ring ein, Premiere ist am 28. September 2021.
---
SOMMERGAESTER Af Maxim Gorkij Abner Teatersaesonen Pa Aalborg Teater

September 6, 2021

Lørdag den 11. September 2021 åbner Aalborg Teater sæsonen på Store Scene med premiere på Maxim Gorkijs Sommergæster på Store Scene.
---
James Cousins Company Takes Over Battersea Arts Centre With WE ARE AS GODS

September 6, 2021

From 6 to 10 October, choreographer James Cousins takes over the quirky maze of spaces of Battersea Arts Centre, turning the iconic building into a festival, a nightclub and a stage with his first large-scale immersive show, We Are As Gods.
---
Registration For Osher Lifelong Learning Institute at Ringling College's Fall Semester Opens September 14

September 6, 2021

Registration opens on September 14 for the fall 2021 semester at Osher Lifelong Learning Institute at Ringling College (OLLI at Ringling College), which runs September 27-November 19, 2021.
---
Xander Van Vledder Vervangt Han Oldigs in THE MOUSETRAP

September 6, 2021

Acteur Xander van Vledder gaat Han Oldigs vervangen in de klassieke thriller The Mousetrap. Rick Engelkes Producties is verheugd dat Xander op zo'n korte termijn bereid is gevonden om zich aan te sluiten bij de cast, die bestaat uit Willeke van Ammelrooy, Frederik brom, Wilbert Gieske, Roos van Erkel, Danny Westerweel, Bob Ott en Guusje te Pas.
---
The Russian State Ballet of Siberia Announces New UK Tour

September 6, 2021

Raymond Gubbay Limited is pleased to announce that the The Russian State Ballet of Siberia will once again tour the UK in 2021 and 2022, accompanied by the Russian State Ballet Orchestra, presenting its iconic and classical repertoire of THE NUTCRACKER, SWAN LAKE, SNOW MAIDEN, CINDERELLA and ROMEO AND JULIET, brought to life with magical special effects.
---
Christmas Performances Announced for LES MISERABLES, HAMILTON, PHANTOM and MARY POPPINS

September 6, 2021

Christmas performances are now on sale for Hamilton, Les Miserables, Mary Poppins and The Phantom of the Opera.
---
Full Casting Announced For CABARET in the West End

September 6, 2021

Full casting is announced today, Monday 6 September, for the musical CABARET at the KIT KAT CLUB in London's West End. Joining the previously announced Eddie Redmayne as 'The Emcee' and Jessie Buckley as 'Sally Bowles' will be Omari Douglas as 'Cliff Bradshaw', Liza Sadovy as 'Fraulein Schneider', Elliot Levey as 'Herr Schultz', Stewart Clarke as 'Ernst Ludwig' and Anna-Jane Casey as 'Fraulein Kost'.
---
Heritage Month at Artscape

September 6, 2021

Artscape's Heritage Festival celebrates our diverse cultures and identities through indigenous, contemporary and international artistic works in dance, music and jazz. This year will be no exception as we present this festival, albeit a short one, via our virtual platforms.
---
Sedos Will Stage Musical WORKING at the Bridewell Theatre

September 6, 2021

Sedos will stage Working at the Bridewell Theatre this autumn (26-30 October), the first full musical the company has produced since before the Covid-19 lockdown.
---