Marianka Swain
Marianka Swain is the UK Editor-in-chief of BroadwayWorld. A London-based theatre critic and arts journalist, she also contributes to other outlets such as the Telegraph, The i Paper, Ham & High, Islington Gazette, Dancing Times and theartsdesk, and she is a member of the Critics' Circle. You can find more of her work at www.mkmswain.com or follow her on Twitter @mkmswain
MOST POPULAR ARTICLES
LAST 365 DAYS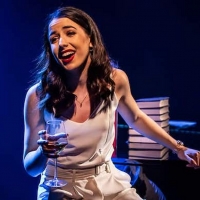 Roundup: Check Out These Socially Distanced Shows
Posted: Oct. 15, 2020


Review: A LITTLE NIGHT MUSIC, Opera Holland Park
Posted: Aug. 17, 2020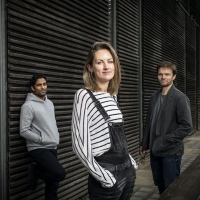 Director Alice Hamilton Talks THE DUMB WAITER
Posted: Nov. 23, 2020


Janie Dee Talks A LITTLE NIGHT MUSIC
Posted: Aug. 11, 2020


Opera Holland Park's James Clutton Talks Programming During The Pandemic
Posted: Sep. 20, 2020


BWW Interview: Director Alice Hamilton Talks THE DUMB WAITER at Hampstead Theatre

November 23, 2020

Alice Hamilton's directing work includes the Olivier-nominated Every Day I Make Greatness Happen at the Hampstead Theatre,The Weatherman at Park Theatre and While We're Here at the Bush Theatre. She's now back at the Hampstead to helm Harold Pinter's The Dumb Waiter, which premiered here 60 years ago.
---
Roundup: Check Out These Socially Distanced Shows

October 15, 2020

Hurrah for the green shoots in our beleaguered industry. Lots of venues are mounting new shows and bringing back our favourites over the next few weeks and months - albeit with social distancing and safety measures in place. Here are some of the live theatrical goodies on offer.
---
BWW Interview: Opera Holland Park's James Clutton Talks Programming During The Pandemic

September 20, 2020

Opera Holland Park unfortunately couldn't proceed with its planned 2020 summer season, but this very special venue was among the first to leap into action with a series of open-air concerts instead - from all-star operatic galas to a dash of musical theatre with Sondheim's A Little Night Music (read our review here). James Clutton, Director of Opera at OHP, tells BroadwayWorld about how they made the shows work with Covid-19 safety measures, why opera is for all, and his hopes for returning at full strength in 2021.
---
BWW Review: A LITTLE NIGHT MUSIC, Opera Holland Park

August 17, 2020

The show must go on: it's been the rallying cry of our beleaguered industry, the message emblazoned on Theatre Support Fund+'s T-shirts and mugs. On Saturday night, we saw that fighting spirit in person, as Janie Dee, co-producer and star of this concert version of Stephen Sondheim and Hugh Wheeler's A Little Night Music, marched into a pitiless downpour and cried to the heavens, 'Don't you love farce?!'. As far as spine-tinglingly theatrical moments go, that one will be hard to top.
---
BWW Interview: Janie Dee Talks A LITTLE NIGHT MUSIC at Opera Holland Park

August 11, 2020

Among the hopeful shoots of returning theatre is a new concert version of Stephen Sondheima??s A Little Night Music, coming to Opera Holland Park on 15 August. West End leading lady Janie Dee is wearing two hats for this project: shea??s both starring as Desiree, and co-producing with Alex Parker. She talked to us about her lockdown experience and the pleasure of reprising a great role.
---
Lockdown Viewing: Watch These Fantastic Musical Theatre Documentaries

May 24, 2020

Why not use the lockdown period to catch up on your musical theatre history? From the making of iconic shows to fascinating backstage tales and industry insight, these documentaries help to fill the stagey void.
---
BWW Interview: Chrystal Genesis Discusses The Southbank Centre's VIOLET NIGHTS

April 29, 2020

Chrystal Genesis is the executive producer of Southbank Centre's Violet Nights initiative and podcast - providing a space for young people to socialise and express their views on, and explore, topical issues with music, performance and discussion.
---
BWW Interview: Designer Dick Bird Talks NIXON IN CHINA

April 21, 2020

During the shutdown, we're taking the opportunity to look back at some memorable productions. Here, Dick Bird discusses his career with BroadwayWorld, and gives us some fantastic insights into designing the Royal Danish Theatre, Teatro Real Madrid and Scottish Opera's co-production of a modern classic: John Adams' Nixon in China.
---
BWW Interview: Anthony Alderson Talks Running The Pleasance and The Edinburgh Festival Fringe Cancellation

April 16, 2020

Anthony Alderson has been Artistic Director of the Pleasance - which has a permanent venue in Islington, London, and multiple spaces at the heart of the Edinburgh Fringe - since 2005. He talks to BroadwayWorld about his time at the helm, dealing with the cancellation of this year's Festival, and what he shutdown means for theatre.
---
BWW Interview: Opera Singer Natalya Romaniw Discusses Her Career, New Album and Shutdown Plans

April 13, 2020

Natalya Romaniw has been called 'the outstanding soprano her generation'. Recent work includes the lead roles in Scottish Opera's Tosca and English National Opera's Madame Butterfly, plus making her BBC Proms debut singing Rachmaninov's The Bells with the BBC National Orchestra of Wales. She talks to BroadwayWorld about her remarkable career, upcoming album Arion, and keeping the music going during the shutdown.
---
BWW Interview: PR Chloé Nelkin Discusses Her Company's Journey and the Shutdown

April 1, 2020

Chloé Nelkin is the founder of Chloé Nelkin Consulting (CNC), a PR and marketing firm specialising in the arts. Their work ranges from West End shows to the VAULT and Edinburgh Fringe Festivals, as well as heritage clients like the National Trust, circus stars, and classical music venues like Opera Holland Park. Nelkin talks to BroadwayWorld about her route into the arts and shares advice for surviving the shutdown.
---
BWW Interview: Artistic Director Kumiko Mendl Talks 25 Years of Yellow Earth Theatre

March 31, 2020

In 1995, Yellow Earth Theatre was formed by five British East Asian (BEA) actors: Kwong Loke, Kumiko Mendl, Veronica Needa, David KS Tse and Tom Wu - aiming to develop work that would give BEA actors more choice of roles, and to bring together Western drama school training with exploration of East Asian cultural heritage. Mendl became Artistic Director in 2011, and the company is now celebrating 25 years.
---
Celebrate World Theatre Day With These Great Musical Performances

March 27, 2020

It may feel like a strange time to celebrate World Theatre Day, but while we can't gather together in person right now, we can still appreciate the incredible performances that have inspired us - and look forward to when theatres reopen and the shows can go on!
---
BWW Review: COME FROM AWAY, Phoenix Theatre

March 12, 2020

It's a mark of a great show that it seems to speak directly to the present moment, even if that moment is years after its original creation. Come From Away passes that test with flying colours; in its depiction of an international community dealing with a crisis – including, raising a wry audience laugh, stockpiling loo paper – this 9/11 musical has plenty of resonance with our coronavirus times. Except that the world would be a much better place if we all behaved a bit more like the people of Gander.
---
BWW Review: BLITHE SPIRIT, Duke of York's Theatre

March 11, 2020

This is perhaps an odd time for Nöel Coward's comedy about death and supernatural apparitions to land in the West End – Richard Eyre's revival transferring from Theatre Royal Bath. On the other hand, there's something comforting about Coward's portrait of the afterlife as essentially a continuation, with our personalities, desires and enmities very much intact. Plus the opportunity to socialise with Joan of Arc.
---
CITY OF ANGELS Leads March's Top 10 New London Shows

February 26, 2020

London is never short of temptations, whether splashy West End shows, epic dramas or bold fringe offerings. From a musical with old Hollywood glamour to starry Chekhov and Coward, here are some of this month's most eye-catching openings. Don't forget to check back for BroadwayWorld's reviews, interviews and features!
---
BWW Review: LEOPOLDSTADT, Wyndham's Theatre

February 13, 2020

Tom Stoppard's latest - and possibly final - play has few of the dramatic hallmarks you might expect from him: the dazzling linguistic flourishes, the formal trickery, the knotty metaphors and giddy metatheatricality. Instead, we have a relatively straightforward, linear piece, initially overburdened by information, but with an immense accumulative power that leaves audiences awed and tearful.
---
BWW Review: THE VISIT, National Theatre

February 14, 2020

Three years after the National's enthralling revival of Tony Kushner's Angels in America, the playwright returns with his new adaptation of Friedrich Dürrenmatt's tragicomic 1956 parable a?' which has also been turned into an Ingrid Bergman-starring film and a Kander and Ebb musical.
---
THE VISIT Leads February's Top 10 New London Shows

January 27, 2020

London is never short of temptations, whether splashy West End shows, epic dramas or bold fringe offerings. From a new Tony Kushner adaptation to an epic musical and Shakespeare sitcom, here are some of this month's most eye-catching openings. Don't forget to check back for BroadwayWorld's reviews, interviews and features!
---
BWW Interview: Actor Ammar Duffus Talks A MONSTER CALLS

January 27, 2020

Ammar Duffus's past work includes Twelfth Night at the National Theatre, Holes at Nottingham Playhouse, and Sally Cookson's take on Peter Pan at the Troubadour. Duffus now reunites with Cookson for the UK tour of A Monster Calls - her critically acclaimed stage version of Patrick Ness's novel, a hit at the Old Vic in 2018.
---