Kelle Long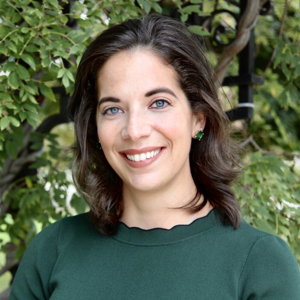 Kelle Long is a community theater and Stagedoor Manor alum who now exercises her passion for live performance as an audience member. She was formerly the Associate Editor of the Motion Picture Association of America's film site, The Credits. She tries her best not to sing along during musicals but your understanding is appreciated.
MOST POPULAR ARTICLES
LAST 30 DAYS
LAST 365 DAYS
SPONGEBOB SQUAREPANTS' Patrick Star Reportedly Landed an Animated Spinoff

August 10, 2020

Give it up! Raise the sound! SpongeBob SquarePant's BFF is getting his own animated spinoff. Deadline is reporting that THE PATRICK STAR SHOW is coming to Nickelodeon.
---
BWW Review: HUFF at The Kennedy Center

February 11, 2020

I do not feel qualified to assess the performance of HUFF at the Kennedy Center. Cree actor and playwright Cliff Cardinal's solo show is so graphic and abrasive, I would recommend that rather than read a critique to prepare yourself, work it out with your therapist.
---
BWW Review: SILENT SKY at Ford's Theatre is Bursting with Imagination

January 31, 2020

The city lights of Washington may typically obscure the night sky, but a portal to the cosmos has opened in downtown DC. Playwright Lauren Gunderson has gifted us a corner of the galaxy through the telescopic lens of astronomer Henrietta Leavitt's life and scientific discoveries. Leavitt's work may have been rooted in facts and figures, but SILENT SKY is bursting with imagination.
---
BWW Review: DISNEY'S NEWSIES at Arena Stage

November 15, 2019

Despite being set in 1899, NEWSIES feels marvelously modern. It is sharp, slick, and explosive. Even if, like me, you saw the bright new production of NEWSIES on Broadway in 2012, the Arena Stage setting is instantly memorable. Being emerged in the theater-in-the-round is like the difference between seeing a beloved film on the big screen and walking into the middle of the action in the Disney theme parks.
---
BWW Review: BLUE CAMP at Rainbow Theatre Project

November 6, 2019

The Rainbow Theatre Project's BLUE CAMP is ready for a wider audience. Tucked in a corner of Saint Augustine's Episcopal Church in SW DC is a compelling story of young men quietly taking a stand for equality.
---
BWW Review: A WINTER'S TALE at The Wheel Theatre Company

October 7, 2019

Grand sets and spectacle draw crowds, but the basis of all great theater is human connection and that can be born from sparsity. The Wheel Theatre Company's highly affordable presentation of William Shakespeare's A Winter's Tale is a perfect reminder that authentic theatrical experiences occur wherever passionate players gather.
---
BWW Review: GAVIN CREEL at The Kennedy Center

October 4, 2019

When I told my friends that I was going to see Gavin Creel's show, guys and girls alike had the same response: a?oeHe is my ultimate Broadway boyfriend.a?? If you have the same affinity for the Tony Award winner, his solo concert is the night you've been dreaming of.
---
BWW Interview: Spenser Micetich of FINDING NEVERLAND at National Theatre

February 25, 2019

In a city that is often associated with cynicism, you may soon feel a little fairy dust sprinkled over town. FINDING NEVERLAND is flying into the National Theatre in Washington DC this week, stoking our childlike wonder that can be easily lost in the daily grind. The musical, based on the Academy Award-winning film, spins a fantasy blending the real life of author J.M. Barrie and his most famous production, PETER PAN. Spenser Micetich stars as Mr. Cromer, a member of the Duke of York Theatre troupe acting in Barrie's latest play.
---
BWW Review: KLEPTOCRACY at ARENA STAGE

January 27, 2019

When I moved to Washington years ago, my friends would always ask me, 'Is DC just like House of Cards?' I was always regretful to disappoint them, but would have to reply, 'Well, we're not quite at the point of pushing people in front of trains without consequences, but…have you see Veep?'
---
BWW Review: SCHOOL OF ROCK THE MUSICAL at National Theatre

January 19, 2019

Every kid with a performer's heart deserves to experience three things in their childhood: access to an incredible arts program, a passionate mentor, and a really great Andrew Lloyd Webber musical. For me, that was the Springfield (Missouri) Little Theatre, Beth D., and The Phantom of the Opera. I wish for all of today's youth to find the arts and an inspiring mentor. As for Webber for this generation, there is School of Rock The Musical, which actually touches on all of the above. The tour is visiting the National Theatre in Washington, DC this month and packs the biggest dreams and highest professionalism into the tiniest bodies.
---
BWW Review: THE PLAY THAT GOES WRONG at The Kennedy Center

December 22, 2018

I cannot fathom willingly undertaking the escalating catastrophes of The Play that Goes Wrong night after night. The potential for disaster is, of course, the masochistic thrill of live theater. Anything can happen but how often do you actually see anything go wrong in a play? Yet, we are all tethered by this morbid curiosity for the possibility that things could at any moment fall apart.
---
BWW Review: DON GIOVANNI at Virginia Opera

November 11, 2018

Mozart's Don Giovanni is a must in every opera goer's repertoire. If you are looking for a first encounter with the Don, you could be in no more responsible hands than the Virginia Opera. The material and musical mastery are deliciously indulgent in equal measure. Director Lillian Groag's rendition is a vibrant and youthful take on the infamous playboy invigorated by lively performances. The work may be named for the relentless philanderer, but the ensemble offers a rich bounty of characters.
---
BWW Review: SWEENEY TODD at Kensington Arts Theatre

October 28, 2018

Craig Pettinati's staging of Sweeney Todd at the Kensington Arts Theatre is bursting with bright, young talent that promises theater traditions will be faithfully kept by a new generation. Most of the cast members are likely a decade or two younger than the 1979 Broadway debut of Stephen Sondheim's bloodiest musical, but they have a command of the material that is refreshing. The community theater favorite is staged in an intimate, and sometimes interactive, setting that offers an exciting new experience for fans and newcomers alike. The reward, however, is viewing a production featuring a number of fresh performers who feel primed to command any equity stage they choose.
---