Annette Stolt - Page 4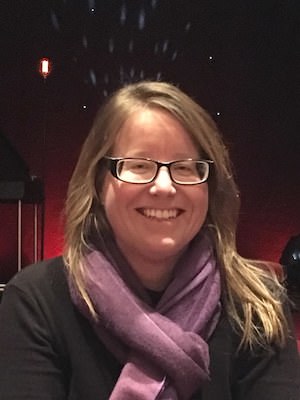 Annette Stolt is from Stockholm Sweden and works as a CFO at an organization to distribute remuneration for copyrights to screenwriters, singers, musicians, composers, actors, writers, directors and photographers for their work broadcasted on TV. She loves musicals, plays and concerts and see as much as she can in Stockholm and throughout Sweden. At least a couple of times a year she travels to London to get updated on West End shows. She thinks that even if you do not know the language in a country you visit you can always enjoy a musical and for example seen Mamma Mia in Japanese in Tokyo. She has been writing for BWW since 2017 and enjoys sharing with the readers what is going on at the stages in Sweden as well as what happens to great Swedish musical artists. 
MOST POPULAR ARTICLES
LAST 30 DAYS
ABBA IS BACK - ABBA Voyage Concert Experience Coming in 2022
Posted: Sep. 2, 2021


JESUS CHRIST SUPERSTAR Arena Tour Comes To Sweden In 2022
Posted: Aug. 25, 2021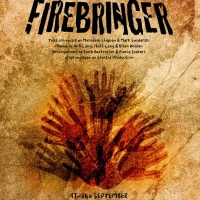 FIREBRINGER at Alias Teatern, Stockholm Sweden
Posted: Aug. 31, 2021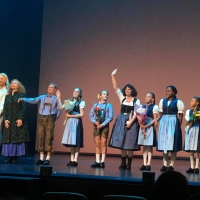 BWW Review: SOUND OF MUSIC at Stadsteatern, Stockholm
Posted: Aug. 31, 2021


PER GESSLE On Tour
Posted: Sep. 2, 2021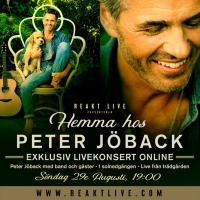 PETER J?BACK To Stream Live Concert From His Garden
Posted: Aug. 24, 2021


LAST 365 DAYS
ABBA IS BACK - ABBA Voyage Concert Experience Coming in 2022
Posted: Sep. 2, 2021


TV4 Hosts DON'T STOP THE MUSIC Fundraising Gala For Musicians and Artists
Posted: Jan. 30, 2021


BWW Review: CAMERA, THE INGRID BERGMAN MUSICAL at Kulturhuset Spira
Posted: Sep. 29, 2020


KRISTINA IN CONCERT at Dalhalla 13 of August 2022
Posted: Apr. 23, 2021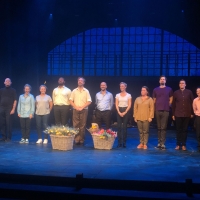 BWW Review: COME FROM AWAY at ?stg?tateatern
Posted: Sep. 25, 2020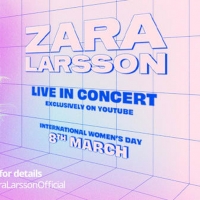 ZARA LARSSON FREE LIVE STREAM CONCERT at YouTube 8th of March at 20:00 CET/7 PM GMT
Posted: Mar. 8, 2021


LATE NIGHT CONCERT WITH PER GESSLE at TV4 Play for free
Posted: Dec. 16, 2020


LIVE STREAM EACH SUNDAY AT 15:00 CET/3 PM CET PETER & BRUNO CORONA SESSIONS at YouTube
May 20, 2020
---
VIDEO SWEDISH ARTIST IN COVID -19 SONG VI HÅLLER UT/RESISTIRE

May 20, 2020

A song with accompanying video was released the 17th of May with about 50 Swedish artists and musicians. A song about not losing hope and enduring in these corona times. Some of the artists involved are Sarah Dawn Finer, Rennie Mirro, Helen Sjöholm, Jessica Andersson. Magnus Carlsson, Mariette and Joacim Cans.
---
LIVE STREAM CONCERT KARANTON TO SUPPORT THE PEOPLE BEHIND THE STAGE at Vasateatern

May 18, 2020

Throughout the years, technicians in the sound and light industry have ensured that all light has fallen on Sweden's artist elite. Because of the pandemic, everything has collapsed and missions have disappeared. Now on Saturday, May 16th at. 6.30 pm 'KaranTon' takes place at the Vasateatern stage in Stockholm with 15 artists for a support concert for the audio and lighting industry and is broadcast live on Facebook via
---
LIVE STREAM READING OF GAMES BY HENRY NAYLOR at Playhouse Teater

May 18, 2020

Dear audience, we dove into the wonders of live streaming and believe we are now ready for an evening of live theatre together with you again! A few of us will live stream the reading here from the theatre, and you all can enjoy it in the comfort and safety of your own home. Free of charge - hope you'll join us!
---
LIVE STREAM DANCE MUSIC SYMPHONY at Berwaldhallen

May 18, 2020

Far from the concert halls and alongside the usual pop music is the electronic dance music, EDM. Here popular artists like Avicii, Martin Garrix and Swedish House Mafia are compared to the more avant-garde artists like Aphex Twin and The Knife. Here both the outward and the experimental can be accommodated. Hans Ek, an expert on bridging musical boundaries, here presents three remixes for the orchestra of electronic dance music from three decades.
---
MUSICAL STREAMING FOR FREE - HJÄLP SÖKES at SVT Play

May 11, 2020

Björn Ulveaus and Benny Andersson are famous for their musicals Chess, Mamma Mia and Kristina från Duvemåla. But they have made another musical, Hjälp Sökes (Assistans needed). The musical was written together with the late famous poet Kristina Lugn, one of the Noble Academy Member. Director was Lars Rudolfsson.
---
IT RUNS IN THE FAMILY / PAPPOR PÅ PROV RESCHEDULED TO SUMMER 2021 at Krusenstiernska Teatern

May 11, 2020

Ray Conneys play It Runs In the Family /Pappor På Prov was planned as the summer comedy at Krusenstiernska Teatern in Kalmar this summer. But due to COVID-19 it has been rescheduled to summer 2021. The planned opening date is 24th of June 2021.
---
GREASE - ON TOUR - RESCHEDULED at On Tour In Sweden

May 11, 2020

Grease on Tour had several dates cancelled due to the COVID-19 but has now been able to reschedule to 2021.
---
FOREVER PIAF RESCHEDULED TO 30TH OF JANUARY 2021 at Göta Lejon

May 11, 2020

Already during her short life, Edith Piaf became legendary, one of the greatest singing icons of the 20th century. Her touching unique voice, her beloved songs and her dramatic life have never stopped touching.
---
FUNNY GIRL at Malmö Opera

May 5, 2020

Funny Girl is the classic musical about Broadway star Fanny Brice's life. She sang and danced on New York's glittery theater scenes in the early 1900s. The lead role as the sharp and funny Fanny is made by Sanna Nielsen.
---
SÅ SOM I HIMMELEN (AS IF IN HEAVEN) at Malmö Opera

May 5, 2020

After two years in Stockholm where almost every show been sold it it has now been announced that the musical will run in Malmö in 2021. The last shows in Stockholm was cancelled due to the restrictions of Covid19 as well as the May/June shows in Gothenburg. The show been running in Oslo, Norway as well. There will be a total new cast in Malmö.
---
BWW Previews: CAMERA at Spira

May 4, 2020

She is at the top of her career. Hollywood and the whole world love her. Then Ingrid Bergman chooses to follow his heart - to a volcano in the Mediterranean. And hell breaks loose. In the fall of 2020, you have the chance to follow one of the greatest stars of our time, embodied by Åsa Fång, on a stormy journey to the bottom and up again. Via Italy, a passionate love story and in the brutal press.
---
BWW Previews: COME FROM AWAY at Östgötateatern

May 4, 2020

An entertaining and hopeful story of solidarity in the suites of the terrorist attacks in New York on September 11, 2001.
---
Live Stream PIPPI LONGSTOCKING IN CONCERT at Berwaldhallen
April 25, 2020
---
LIVE STREAMED MUSICAL CONCERT at Göteborgsoperan

April 24, 2020

A four hours concerted streamed live from the Opera in Gothenburg.
---
MURDER BALLAD at Playhouse Teater
April 4, 2020
---
DRAMATEN PLAY at Dramaten
April 4, 2020
---
STADSTEATERN PLAY at Kulturhuset Stadsteatern
April 4, 2020
---
SATURDAY NIGHT FEVER Comes to China Teatern
March 7, 2020
---
BWW Review: GROUNDHOG DAY MUSICAL (MÅNDAG HELA VECKAN) at Wermland Opera

March 3, 2020

Groundhog Day the Musical or Måndag hela veckan as it is called in Sweden had it's Nordic opening night the 27th of February at the Wermland Opera in Karlstad, Sweden.
---
« prev  1  2  3  4  5  6  7 … 10  next »