Annette Stolt - Page 3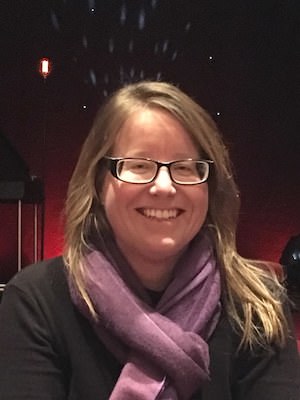 Annette Stolt is from Stockholm Sweden and works as a CFO at an organization to distribute remuneration for copyrights to screenwriters, singers, musicians, composers, actors, writers, directors and photographers for their work broadcasted on TV. She loves musicals, plays and concerts and see as much as she can in Stockholm and throughout Sweden. At least a couple of times a year she travels to London to get updated on West End shows. She thinks that even if you do not know the language in a country you visit you can always enjoy a musical and for example seen Mamma Mia in Japanese in Tokyo. She has been writing for BWW since 2017 and enjoys sharing with the readers what is going on at the stages in Sweden as well as what happens to great Swedish musical artists. 
MOST POPULAR ARTICLES
LAST 30 DAYS
ABBA IS BACK - ABBA Voyage Concert Experience Coming in 2022
Posted: Sep. 2, 2021


JESUS CHRIST SUPERSTAR Arena Tour Comes To Sweden In 2022
Posted: Aug. 25, 2021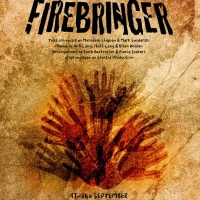 FIREBRINGER at Alias Teatern, Stockholm Sweden
Posted: Aug. 31, 2021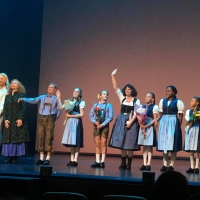 BWW Review: SOUND OF MUSIC at Stadsteatern, Stockholm
Posted: Aug. 31, 2021


PER GESSLE On Tour
Posted: Sep. 2, 2021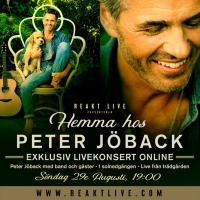 PETER J?BACK To Stream Live Concert From His Garden
Posted: Aug. 24, 2021


LAST 365 DAYS
ABBA IS BACK - ABBA Voyage Concert Experience Coming in 2022
Posted: Sep. 2, 2021


TV4 Hosts DON'T STOP THE MUSIC Fundraising Gala For Musicians and Artists
Posted: Jan. 30, 2021


BWW Review: CAMERA, THE INGRID BERGMAN MUSICAL at Kulturhuset Spira
Posted: Sep. 29, 2020


KRISTINA IN CONCERT at Dalhalla 13 of August 2022
Posted: Apr. 23, 2021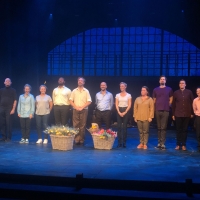 BWW Review: COME FROM AWAY at ?stg?tateatern
Posted: Sep. 25, 2020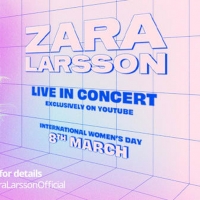 ZARA LARSSON FREE LIVE STREAM CONCERT at YouTube 8th of March at 20:00 CET/7 PM GMT
Posted: Mar. 8, 2021


LATE NIGHT CONCERT WITH PER GESSLE at TV4 Play for free
Posted: Dec. 16, 2020


BIRTHDAY CANDLES at Playhouse Teater

July 29, 2020

Birthday Candles (Tårtljus) by Noiah Hadles will open the 30th of September as scheduled. However there will be a maximum of 50 persons in the audience in line with the current Corona restrictions.
---
CAMERA-THE INGRID BERGMAN MUSICAL WILL OPEN AS SCHEDULED at Spira

July 28, 2020

Today at the collation the director Staffan Aspengren announced that the show will go on as scheduled and open the 19th of September. The size of the audience will be in line with the recommendation size max 50 people. If there is a change in the recommendation it will be adapted to.
---
HUGH GRANT LOST HIS SECOND MATCH IN SWEDISH OPEN at Båstad

July 28, 2020

Hugh Grant won his first match with 6-3,6-1 and said to Swedish Television that it was fun to win in Sweden. Today he met Per-Anders Lindeborg, Karlskrona, who is seeded as number one in the veteran tournament. Once a again the match was moved due to high publicity interest. It was moved to another tennis court in the harbour, but still some spectators watch Hugh Grant loose. Hugh succeeded to win at least one game. Per-Anders Lindeborg won with 6-0, 6-1. After the game Per Anders Lindeborg said that Hugh Grant had a good serve, forehand and volley. It was a fun to play with him, the sun shined and it was some spectators who watched and enjoyed the game.
---
Hugh Grant Won His First Game in the Sweden Open at Båstad

July 26, 2020

Hugh Grant won his first match in Sweden's Championships for Veterans.
---
Hugh Grant Will Play Tennis in the Swedish Championship at Båstad

July 25, 2020

Hugh Grant will be playing some tennis in the Swedish Championship for Veterans 60+ in Båstad.
---
STOCKHOLM PRIDE 2020 - Melanie C DJ set the 1st of August
July 25, 2020
---
New Songs Released By Peter&Bruno Acoustic Queen At Spotify

June 18, 2020

Peter&Bruno has recorded five acoustic Queen songs at Baggpipe Studio which now has been release at Spotify.
---
EXCLUSIVE SUMMER CONCERTS WITH CAROLA at Stening Slottspark

June 18, 2020

Carola is one of the most beloved artists in Sweden ever since she won the Swedish selection to the Eurovision Contest in 1983, a competition she won in 1991. She is very popular with the Eurovision Song Contest fans.
---
VIDEO: PETER&BRUNO IN ACOUSTIC VERSION OF QUEENS 'WHO WANTS TO LIVE FOREVER' at YouTube
June 18, 2020
---
VIDEO CONCERT WITH HELEN SJÖHOLM, TOMMY KÖRBERG AMONG OTHERS IN MEMORY OF KRISTINA LUGN at Teater Brunnsgatan 4

June 9, 2020

The Nobel Academy Member Kristina Lugn passed away the 9th of May this year. From 1997-2011 she was the Creative Leader of the Theater Brunnsgatan 4. Her daughter took over her role 2011. The 28th of May a concert 'Samtidsterapi/contemporary therapy' , The artists Helen Sjöholm, Tommy Körberg and Mira Eklund sings and Kalle Westerdahl, Figge Norling och Martina Montelius reads some of the poetry written by Kristina Lugn.
---
Live Streamed Musical Concert Will Be Hosted by Malmö Opera on 8 June
June 7, 2020
---
ARTISTS CELEBRATE SWEDEN NATIONAL DAY 6TH OF JUNE
June 6, 2020
---
NEW SONG RELEASED BY HELEN SJÖHOLM at Spotify

June 8, 2020

The new single 'En Ny Tid' is the first singel of Helen Sjöholm's upcoming album - her first solo album with newly written original material.
---
VIDEO: STARS FROM LES MISERABLE at Malmö Opera

June 4, 2020

Malmö Opera had do close down due to Covid-19 but has since then published 'The Song of the day' on their web page. It's a mix of songs from Musicals and Operas performed or will be performed at Malmö Opera. A new song is release each day at 12 CET, first at Facebook and later at their web page.
---
LIVE STREAM CONCERT TO CELEBRATE SWEDENS NATIONAL DAY 6TH OF JUNE 19 CET/1 PM EST at Konserthuset

June 4, 2020

For the first time, the Concert Hall and the Royal Philharmonic will do a national day concert! The Philharmonic summer greeting from the Blue House at Hötorget is presented by Stefan Forsberg - who is not only a concert manager but also a much appreciated program host.
---
LIVE STREAM CONCERT IN TRIBUTE OF BOB DYLAN, 6TH OF JUNE, 21:00 CET/3 PM EST at Facebook

June 4, 2020

There will be a live streamed tribute to Bob Dylan by the Swedish artists Mikael & Thomas Wiehe, Ferne, Andi Almquist, Richard Lindgren & Grand Jubilee.
---
LIVE STREAM CONCERT THE HIGH SOCIETY, 6TH OF JUNE 19:00 CET /1 PM EST at Facebook

June 4, 2020

The members of The High Society; Karl Dyall, Rennie Mirro and Joachim Bergström, together with Janne Radensjö Orchestra, is inviting you to enjoy an hour of music you would like to dance to. On their repertoire you will find a lot of classic songs sung by Sammy Davis, Frank Sintra and others. So please join them online on Swedens National Day!
---
I LOVE YOU, YOUR PERFECT, NOW CHANGE/JAG ÄLSKAR DIG, DU ÄR PERFEKT, MEN... at Wermland Opera
May 30, 2020
---
LIVE STREAM CONCERT QUARANTINE SESSIONS AT 12 CET 31th of May at Facebook
May 30, 2020
---
LIVE STREAM CONCERT WITH VIKTORIA TOCCA MAY 31TH AT 15:00 CET at Facebook
May 30, 2020
---
« prev  1  2  3  4  5  6 … 10  next »