Amy Zipperer - Page 3

Amy Zipperer is an award-winning playwright whose short plays have been produced across the United States and Canada. She currently teaches creative writing and theatre at Georgia Military College in Milledgeville, Georgia.
MOST POPULAR ARTICLES
LAST 30 DAYS
Review: Well-Sung Sondheim Favorite Ends the Long Period of Darkness
Posted: Jul. 12, 2021


LAST 365 DAYS
BWW Review: A CHRISTMAS CAROL: THE LIVE RADIO PLAY at Alliance Theatre
Posted: Dec. 16, 2020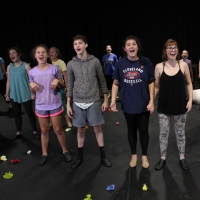 Summer Camp Highlights: City Springs Theatre, Alliance Theatre, GA Ensemble, and Aurora Theatre Offer Theatre Camps for All Ages
Posted: Apr. 14, 2021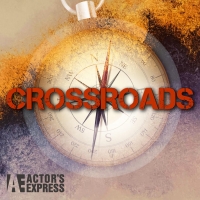 BWW Interview: Amanda Washington of CROSSROADS at Actor's Express
Posted: Feb. 23, 2021


Review: Well-Sung Sondheim Favorite Ends the Long Period of Darkness
Posted: Jul. 12, 2021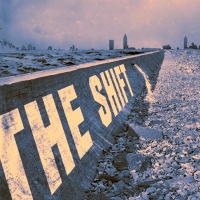 BWW Interview: Nichole Palmietto of THE SHIFT at Found Stages
Posted: Mar. 16, 2021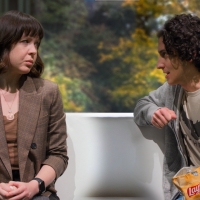 BWW Review: DATA at Alliance Theatre
Posted: May. 13, 2021


BWW Review: BARBARA'S BLUE KITCHEN at Aurora Theatre's Our Stage Onscreen Digital Series
Posted: Sep. 29, 2020


BWW Review: MY FAIR LADY at Atlanta Lyric Theatre

August 27, 2017

In June, the New York Post reported that Colin Firth, who is rumored to have turned down the role of Henry Higgins in the upcoming, highly-anticipated 2018 Lincoln Center revival of My Fair Lady, might still be considering the role.  Just a few days ago, they claimed that Lauren Ambrose could be our next Eliza Doolittle. These recent tidbits come on the heels of at least a dozen other Post articles over the last several years speculating on casting and direction for the slow-starting revival.  And why does New York's love-to-hate chatterbox keep landing on My Fair Lady gossip?  For the same reason everybody else wants to hear it.  It's a story that we can't get enough of.  And why can't we get enough of it?  Easy.  We are obsessed with the familiar Pygmalion story:  boy meets plain old girl, boy molds plain old girl into new-and-improved perfect girl, boy is fabulously happy.  The thing that makes My Fair Lady a Pygmalion story that rises above its mythological predecessor, as well as many other pop culture retellings, is that the plain old girl in this one, once she is transformed into new-and-improved perfect girl, recognizes what she has lost in the bargain and actually holds the boy accountable for it.  That's a good story. A relevant story. An important story.  And Atlanta Lyric Theatre, in their current production under the direction of Scott Seidl, tells the story quite well.  With an excellent cast, led by popular Atlanta actor Galen Crawley in her gorgeous turn as Eliza Doolittle, and some of the best music to hit the Atlanta stages this summer, the production is definitely one to celebrate.
---
BWW Review: CABARET at Serenbe Playhouse

August 4, 2017

It's hot out at Serenbe Playhouse this month.  But the heat isn't coming from the oppressive Georgia-in-August sun.  It's coming from the racy and enthralling production of Kander and Ebb's Cabaret on display at the Kit Kat Club, a neon-framed outdoor cabaret club, complete with cabaret tables flanking a long runway stage, very scantily clad cocktail waitresses, and an elevated first-rate orchestra.  This impressive site-specific setting dazzlingly supports a talented cast, and celebrated visionary director Brian Clowdus, who takes on the role of The Emcee in this production, powerfully showcases the unsettling relevance of the beloved 1966 musical.
---
BWW Review: ROBIN HOOD at Serenbe Playhouse

July 23, 2017

In our family album, there is a photograph of me at around 18 months old, and I'm crying. Though I have no memory of the moment that's been captured for posterity, I've been told that I had just gotten a smidge of dirt on my pink dress. I try not to think about this as I traverse the muddy embankment, heading for the forest clearing where Serenbe Playhouse's immersive, site-specific production of Robin Hood, a new adaptation by Rachel Teagle under the direction of Paul McGill, plays throughout the summer. I decline the bug spray at the check-in point. In retrospect, that's probably a mistake. I approach the clearing and find my seat on a wooden bench. In front of me, dozens of children have taken spots on the ground on appropriately Robin Hood-y colored blankets. It's clear to me that they are ready for a grand adventure. A little girl in yellow jelly sandals lies on her stomach with her chin propped in her hands. She is ready. A little boy with a cowlick doles out goldfish crackers from a plastic baggie to the children sitting near him. He is ready. They are all ready. And what they get is a very pleasant morning of theatre.
---
BWW Review: THE HUNCHBACK OF NOTRE DAME at Aurora Theatre And Theatrical Outfit

July 21, 2017

When Aurora Theatre announced that its 22nd season would open with a production of The Hunchback of Notre Dame, a production offered in partnership with Theatrical Outfit, screams of giddy delight could be heard in the Broadway-themed living rooms of theatre nerds all across Atlanta. The 2014 tuner, showcasing the only collaboration between musical theatre legends Alan Menken and Stephen Schwartz, seemed destined for Broadway, but, despite the mostly favorable reviews coming out of its premiere at the La Jolla Playhouse and its subsequent transfer to the Papermill Playhouse, a prime destination for shows on the Broadway fast-track, the production just never made it to the Great White Way. Given that disappointing history, it's safe to say that theatergoers' appetities have been whetted for regional premieres of this highly-anticipated musical, and this powerful production, with Justin Anderson at the helm, definitely satisfies those cravings.
---
BWW Previews: JOHN CLEESE WITH A SCREENING OF MONTY PYTHON AND THE HOLY GRAIL at Atlanta Symphony Hall

June 21, 2017

Funny man John Cleese will take the stage for a conversation and Q&A after a special screening of Monty Python and the Holy Grail on the big screen at Atlanta Symphony Hall on November 12 at 7:30 p.m. Cleese will tell stories of his life and career, and you may finally find out the air-speed of an unladen swallow. This promises to be one unforgettable evening.
---
BWW Interview: Tinashe Kajese of ECLIPSED at Synchronicity Theatre

June 16, 2017

The regional premiere of Eclipsed, Danai Gurira's play that opened at the Public Theater in 2015 to significant critical praise before transferring to Broadway in 2016, is currently running at Synchronicity Theatre through June 25. The play, which garnered six Tony Award nominations, tells the story of five Liberian women and their struggles to survive during the Second Liberian Civil War. I caught up with Tinashe Kajese, a notable Atlanta actor and the director of Synchronicity's production of Eclipsed, to talk to her about her experience with the show.
---
BWW Review: BEAUTY AND THE BEAST at Atlanta Lyric Theatre

June 13, 2017

The live-action remake of Disney's Beauty and the Beast that opened in March of this year has made over $1 billion at the box office so far. That's nine zeros, which easily makes the film the highest earning movie musical of all time. And if all those gold coins in the studio coffers are any indication, there's something about this story that keeps us coming back. That something - let's call it the promise of a world where deep and meaningful connectedness between two lovers is built on important things like mutual interests and selflessness - is on full display at Atlanta Lyric Theatre in Robert Adams' production of Disney's Beauty and the Beast, which boasts a stellar cast as well as a buffet of delightful magic.
---
BWW Review: MY SON THE WAITER: A JEWISH TRAGEDY at 7 Stages Theatre

May 29, 2017

Funnyman Brad Zimmerman has come to 7 Stages Theatre in Atlanta with his critically acclaimed one-man show, My Son The Waiter:  A Jewish Tragedy.  Zimmerman calls the show a hybrid.  Part stand-up.  Part theatre.  And the stand-up part is funny.  Really funny. That's not surprising given that Zimmerman has spent much of his professional performance career opening for comedy giants like Joan Rivers and George Carlin.  As the title suggests, a good deal of the comedy hinges upon stereotypes of the overbearing Jewish mother, and Zimmerman has realized a sharply honed portrait of his own Jewish mother that generates an abundance of laughter.  But this isn't what earns the show its most substantive praise.  The theatre part is what's particularly worthy of note, and, setting aside a few moments that fall a bit too far from the carefully drawn thesis of the piece which maintains that the best life is the one in which fear has not been an inhibitor of running after one's dreams, Zimmerman achieves a level of truth-bearing intimacy that makes this piece feel like a beautifully executed motivational speech. 
---
BWW Previews: Summer Stages CABARET, THE HUNCHBACK OF NOTRE DAME, & More Lead BWW'S Top Atlanta Theatre Picks for Summer

May 27, 2017

The summer months usher in all the things we love about summer in Atlanta: visits to the Atlanta Zoo, Braves baseball, evening strolls through the Atlanta Botanical Garden. This year, the summer months are also playing host to some of the best theatre offerings of the year, and there are so many that you might need help narrowing the playing field.
---
BWW Interview: Brad Zimmerman of MY SON THE WAITER: A JEWISH TRAGEDY at 7 Stages Theatre

May 25, 2017

Brad Zimmerman is bringing his highly praised solo show My Son The Waiter:  A Jewish Tragedy to 7 Stages Theatre from May 18-June 18. 
---
BWW Previews: EDGE FEST at Birdhouse Theatre

May 22, 2017

Need something to do while Freddie Freeman is on the DL? Want to add some oxygen to your air and spend the weekend in a place that doesn't need traffic copters? Look no further. Birdhouse Theatre in Milledgeville, GA is gearing up for EDGE Fest 2017.
---
BWW Review: FATHER COMES HOME FROM THE WARS (PARTS 1, 2, AND 3) at Actor's Express

May 16, 2017

When Pulitzer Prize winner Suzan-Lori Parks's Father Comes Home from the Wars (Parts 1, 2, & 3) premiered at The Public Theater in New York in 2014, The New York Times called it 'extraordinary' and Huffington Post declared it to be a 'triumphant' work with 'soaring language and provocative debate.' Now Actor's Express is bringing Parks's story to Atlanta audiences under the direction of Martin Damien Wilkins, and this new production, in addition to garnering the  'extraordinary' and 'triumphant' superlatives of its New York predecessor, is both simply rendered and breathtakingly powerful.
---
BWW Previews: AURORA CHILDREN'S PLAYHOUSE SUMMER EDITION at Aurora Theatre

May 15, 2017

It's a Saturday morning, and I'm at the Aurora Children's Playhouse at Aurora Theatre.  We're waiting for Wendy Bennett's interactive performance of Cinderella to begin.  That exciting electricity of patrons eagerly anticipating a show dances in the air.  Most of this morning's patrons are between the ages of 4 and 10.  And many are dressed like princesses.  I've counted two Jasmines, three Cinderellas, and a Belle.  Wendy Bennett, bouncy and bright, walks onto the stage and comments excitedly on the number of princesses in the audience.  One little girl in a white summer dress pops up from her chair and says, 'Look at me.'  Another little girl in the back who's wearing a blue tulle ballerina skirt won't be outdone.  She stands on her chair and shouts, 'Look at me!'  And those exchanges are perfectly indicative of the spirit of this fun presentation where, at any moment, children might become pumpkins or white mice or even Prince Rupert (who's giving a ball) all while Wendy Bennett sings songs and waltzes with puppets.  It's a morning of sheer delight. 
---
BWW Interview: Christine Dwyer of FINDING NEVERLAND at Fox Theatre Atlanta

May 12, 2017

The North American tour of Finding Neverland, the Broadway musical that tells the inspirational story of the creation of Peter Pan, is making its home at Atlanta's Fox atre from May 16 - 21, and it's bringing with it an extraordinary cast, including Christine Dwyer in the role of Sylvia Llewelyn Davies. Dwyers was gracious enough to share a little bit about her experience with the tour.
---
BWW Interview: A Conversation with Bronson Pinchot at Dad's Garage Theatre

May 1, 2017

I'm at Dad's Garage Theatre for the latest installment of Scandal, the weekly improvised soap opera that tells the story of the proprietors, employees, and guests of a 5-star hotel called The Four Sleazins and Danglerzzzz, a seedy strip club that shares the building space. A man in front of me raises his beer high above his head during the show, offering accolades to the weekend's special guest, Bronson Pinchot, best known for his work as Balki Bartokomous on the long-running sitcom Perfect Strangers. Pinchot plays a character named Klemm, an uber-famous director who's come to The Four Sleazins to deliver important news: his lover, Ashley Andover, is also his (gasp) daughter. Pinchot, as one might expect, looks at home on the stage as he reclines in a not-for-reclining chair and suggestively strokes a bottle he's shoved into his pocket, begging a fellow cast member to "touch it." Oh, and he does all of this while pretending to be blind, a character trait of his cross-eyed Klemm. After the show, I'm hurried into a backstage area. I enter from the left. Pinchot enters from the right. He moves fast, shoving a sandwich into his mouth with one hand and holding a drink in the other. It is impossible for us to shake hands, so he suggests that we bump elbows instead, and I comply. He drops into a chair and beckons me to pull up another. There is an openness about his body language and a warmth in his familiar eyes that sets me at ease. I feel like I'm sitting down with an old friend. And, in a way, I am. Because even though he doesn't know me, I know him. He's our cousin from Mypos. The one who's always involved in some misunderstanding. The one with the crazy accent. The one whose pictures I pulled out of Rolling Stone magazine to decorate the back of my bedroom door. And he's hardly changed at all.
---
BWW Preview: Must-See Shows in Atlanta in May

April 28, 2017

In case you haven't heard, I-85 has gone all zombie apocalypse. But if you're willing to fight the undead, Atlanta's offering up some promising shows this May.
---
BWW Review: JESUS CHRIST SUPERSTAR at Atlanta Lyric Theatre

April 17, 2017

If his four shows currently running on Broadway are any indication, 2017 is the year of Andrew Lloyd Webber. Webber is the first composer to have four simultaneously-running Broadway shows since Rodgers and Hammerstein managed the feat in 1953. And Atlanta Lyric Theatre is joining in the Webber conversation this spring with their production of Jesus Christ Superstar, a rock opera with music by Webber and lyrics by Tim Rice. The popular show, which has seen an impressive three Broadway revivals since its Broadway debut in 1971, has always been and is still beset with difficulties. Most problematic is that Rice's lyrics aren't nearly as worthy of note as Webber's music. As the show is sung- through with no spoken dialogue, the lyrics are responsible for the bulk of the storytelling, but the characterizations of nearly all of the principal characters are thin and unsatisfying. Still, Alan Kilpatrick, the director of Atlanta Lyric Theatre's production, does a nice job with his retelling. Though the choreography is somewhat uneven, the cast is, for the most part, musically strong, especially in the case of Haden Rider who, in his role of Jesus, turns out to be this production's superstar.
---
BWW Preview: BAREFOOT IN THE PARK at The Vineyard Cafe And Dinner Theatre

April 14, 2017

The Vineyard Cafe and Dinner Theatre will present Neil Simon's Barefoot in the Park later this month in their intimate venue in Marietta Square, and they'll be serving up their comedy with a side of Italian dinner favorites.  That combo makes this the perfect date-night outing. 
---
BWW Review: DRIVING MISS DAISY at The Vineyard Cafe And Dinner Theatre

April 10, 2017

The Vineyard Cafe and Dinner Theatre is serving up great Southern classics in Marietta Square. There's the Southern food. Delicious. Then there's the Southern drama. Also delicious. This perfect combination invites us to welcome back the idea of the traditional dinner theater, a mythological place where one can enjoy both good food and good theatre. If The Vineyard Cafe and Dinner Theatre's production of Alfred Uhry's Driving Miss Daisy is any indication of what this quaint, intimate venue has in store for us in the future, it's time to put out the welcome banners. 
---
BWW Review: CINDERELLA AND FELLA at Alliance Theatre

April 9, 2017

Imagine a prince. Now imagine Cinderella. Now imagine they are 13 year olds. That's basically the fun new spin on the familiar Cinderella story that Alliance Theatre is serving up with their world premiere of Cinderella and Fella, a charming little musical for children with a book by Janece Shaffer and music by S. Renee Clark. Under the direction of Rosemary Newcott, the talented cast aptly showcases the message of the play which is one that bears repeating: it's important to be kind.
---