BWW Review: SENSE AND SENSIBILITY at Synchronicity Theatre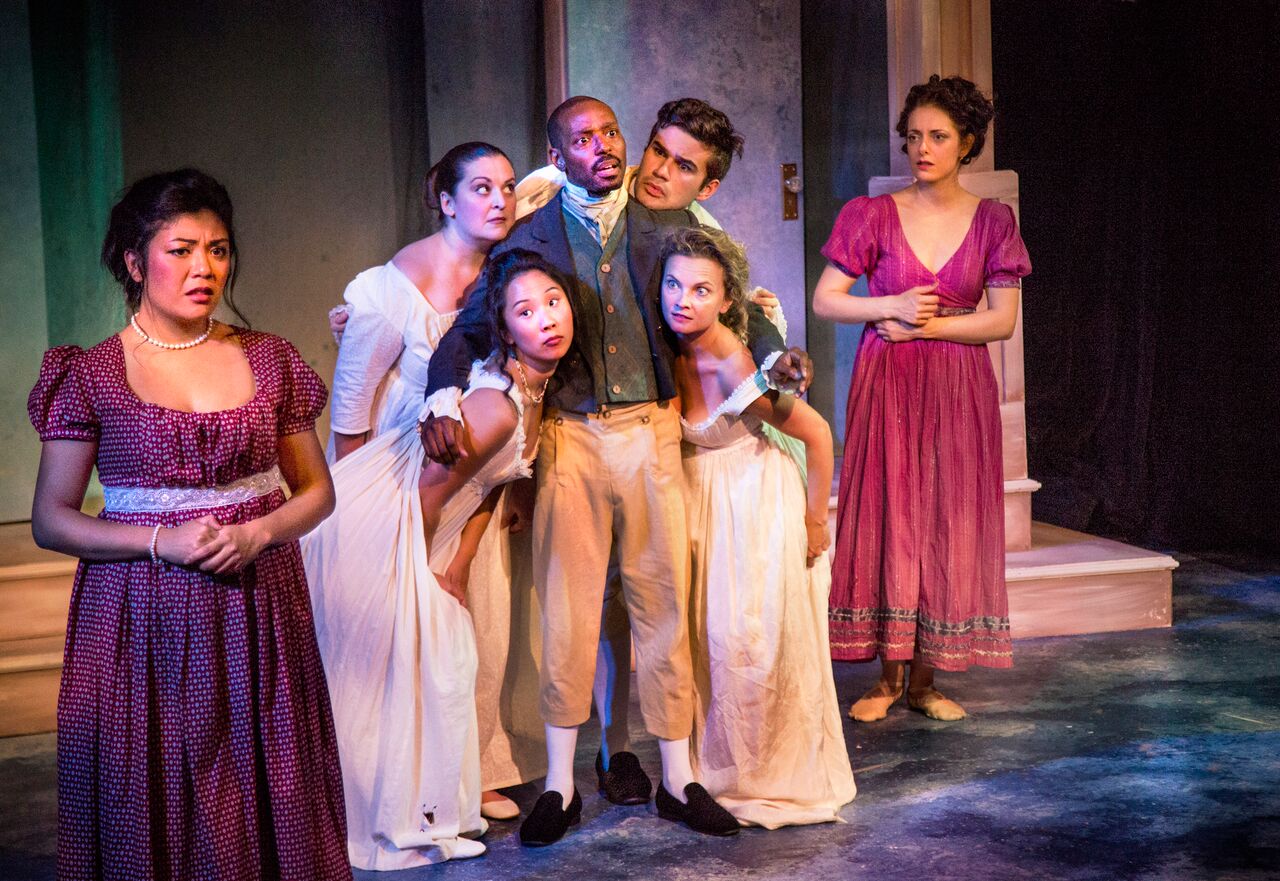 Young playwright Kate Hamill is the best thing to happen to Jane Austen since Colin Firth. Her wonderfully witty and whimsical adaptations of Pride and Prejudice and Sense and Sensibility are the best stage adaptations of Austen's work to date. Anyone who saw Bedlam's rapturous production of Sense and Sensibility that landed at the Gym at Judson last year where it enjoyed extension after extension knows this. Hamill's adaptations are all about invention, about making a magical world that supports the condensing of a 400-page novel to a two-hour play. And that invention is tricky business. Synchronicity Theatre, with their production of Sense and Sensibility, has turned out a lovely and engaging production that offers up some excellent storytelling.
Sense and Sensibility introduces Elinor and Marianne Dashwood, sisters who, without notable relatives or proper fortunes to recommend them, are fairly unmarriageable. When Elinor develops a tender affection for Edward Ferrars and Marianne strikes up a romance with the dashing John Willoughby, the girls are forced to acknowledge that sometimes even the truest of loves is not meant to be.
The demands of Hamill's script are considerable. Gender bending. Human carriages and human dogs. Actors playing multiple roles. But despite all of the folly, there's still a big story to tell. And if even one cast member isn't on his game, there's the very real potential for the audience to come away feeling very confused. But the Synchronicity cast is up to the task. Marcie Millard, who plays Mrs. Dashwood, Anne Steele, and an ensemble gossip, turns in a wonderful performance. She, maybe more than any of the other actors, intuits the tonal trickiness of the script that is born out of juxtaposing silly comedy with moments of real depth. Also worthy of special mention are the performances of Bryant Smith, taking on the role of Colonel Brandon, and Justin Walker, who plays both Edward and Robert Ferrars. Both men offer up nicely nuanced performances that provide some of the most moving moments of storytelling.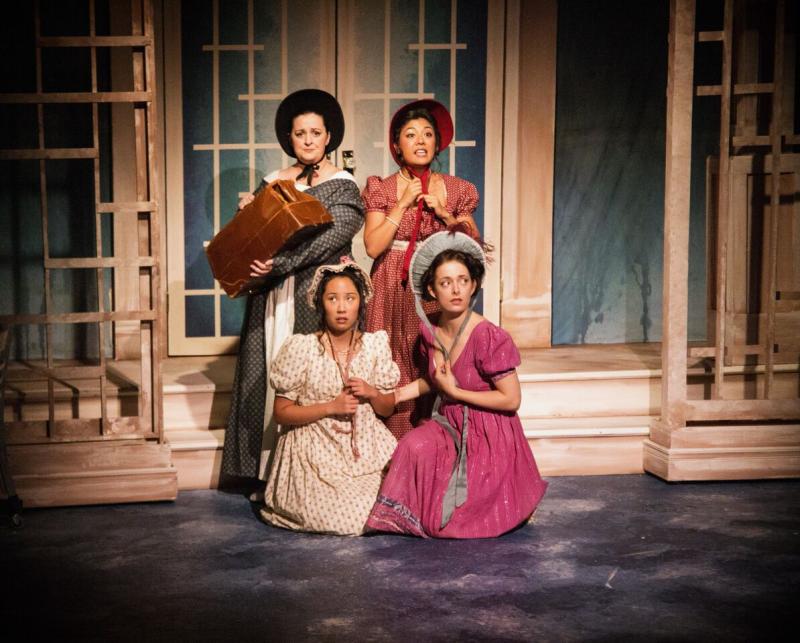 Overall, Rachel May's staging is quite fun and satisfying. Most of her invention is clever and engaging. And there are some moments of pure magic - a girl spinning around the stage in a chair mimics the emotional chaos of unrequited love, human trees traveling across the stage simulate the movement of a long journey. These moments feel delightfully fresh and unexpected and often have Trevor Carrier's versatile and effective set-on-wheels to thank for support. There are some moments, though, where the invention feels a little clumsy, a little unsure of what it wants to be, often stemming from tonal problems that the audience must work to ignore.
The production of Sense and Sensibility marks the opening of Synchronicity Theatre's 20th season. And it's a sturdy and lively beginning that Jane Austen would, no doubt, very much approve of.
Sense and Sensibility plays through October 15.
For tickets and info, visit https://www.synchrotheatre.com/.