BWW Review: THE FLOWER ROOM at Actor's Express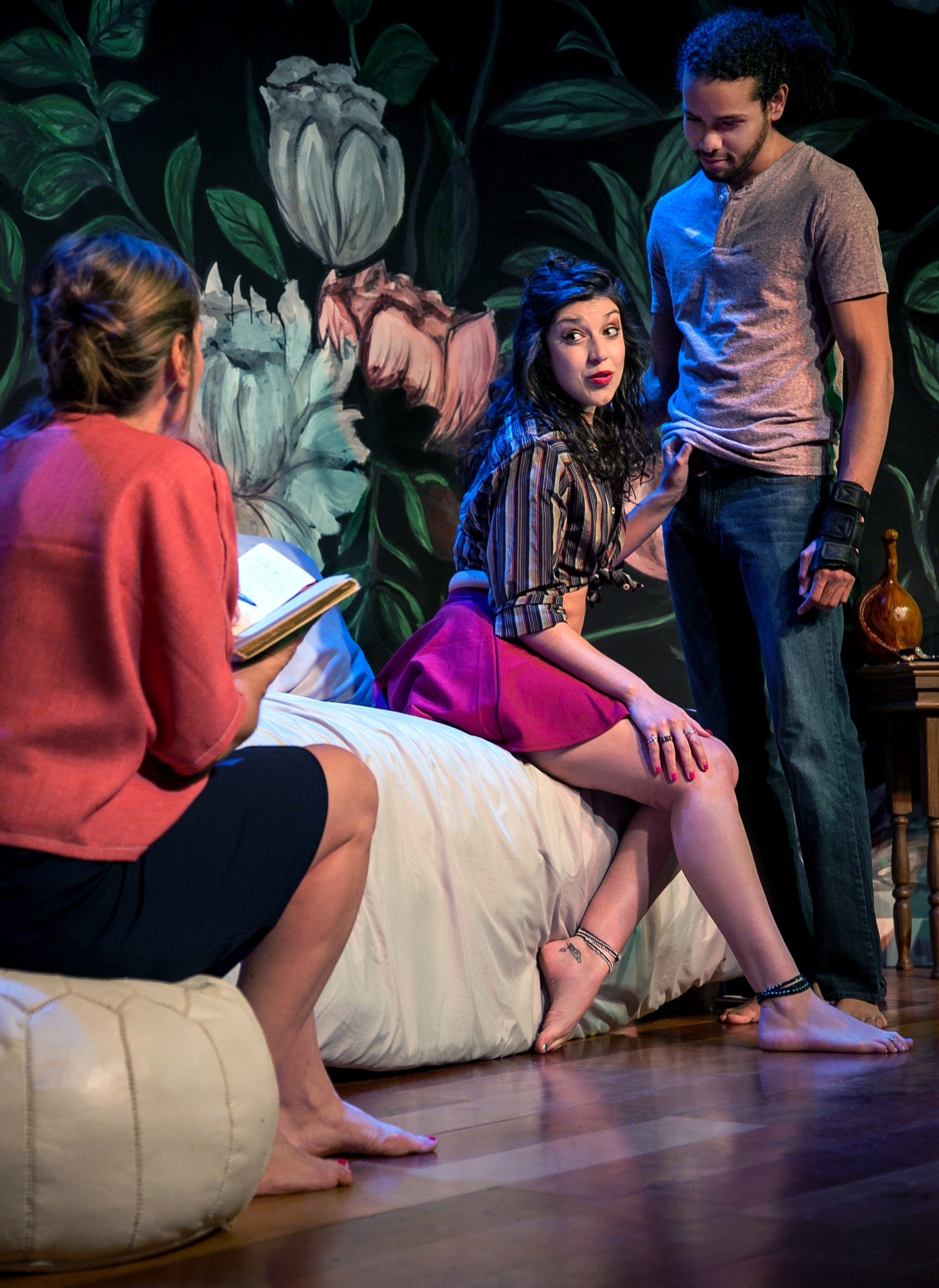 The Flower Room, a world premiere by Atlanta-based playwright Daryl Fazio, is as good as it can be. The actors are hardworking. The direction is adequate. The set by Kristina White is superior. Unfortunately, the script, which was showcased last year in the AE Threshold Festival of New Plays, is seriously undercooked, making this an evening of theatre with little intellectual or emotional payoff.
Fazio's play tells the story of Ingrid, an aging, uptight academic who researches sexual behavior in primitive cultures. When she becomes the object of interest in a university investigation that seeks to uncover improper student-teacher sexual conduct, Ingrid quits her job and turns to writing erotica for a website in order to generate income. Along the way, her quest to write interesting erotica inspires her own sexual awakening.
In the first few minutes, the play sets up an interesting problem that promises lots of dramatic tension: a teacher accused of improper sexual relationships with students. Unfortunately, the interesting inciting incident that opens the play is never explored. We don't find out the details surrounding the accusations, and we don't find out how Ingrid really feels about them. Instead, we get a mix of farcical scenes, some of them delightful, in which Ingrid attempts to write erotica and dramatic scenes that pursue Ingrid's own sexual awakening with a barista from Barnes and Noble.
In addition to the gaping holes in the plot and odd structural choices, the play also has significant trouble with characterization. We learn very little about the characters over the course of the play, and many of their actions are textually unmotivated. The actors have very little to work with, so they are, straight across the board, and despite their hard work, unable to turn out nicely nuanced performances that make us care about what happens to their characters.
In the end, the play is tonally confused. Sometimes it seems like a feminist critique of ... I don't know... something. At other times, it seems like a silly little farce. At all times, it seems like you're on a really disorganized tour of the Playboy mansion. The show, which runs less than an hour and a half, passes quickly and provides several good laughs. But there's just nothing meaningful to show for the time spent.