Amy Zipperer - Page 2

Amy Zipperer is an award-winning playwright whose short plays have been produced across the United States and Canada. She currently teaches creative writing and theatre at Georgia Military College in Milledgeville, Georgia.
MOST POPULAR ARTICLES
LAST 30 DAYS
Review: Well-Sung Sondheim Favorite Ends the Long Period of Darkness
Posted: Jul. 12, 2021


LAST 365 DAYS
BWW Review: A CHRISTMAS CAROL: THE LIVE RADIO PLAY at Alliance Theatre
Posted: Dec. 16, 2020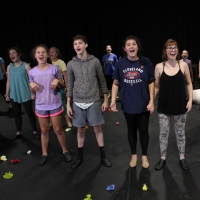 Summer Camp Highlights: City Springs Theatre, Alliance Theatre, GA Ensemble, and Aurora Theatre Offer Theatre Camps for All Ages
Posted: Apr. 14, 2021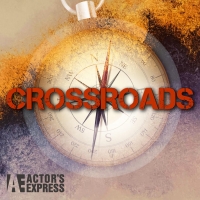 BWW Interview: Amanda Washington of CROSSROADS at Actor's Express
Posted: Feb. 23, 2021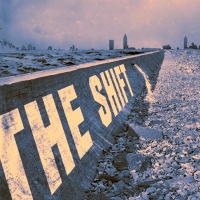 BWW Interview: Nichole Palmietto of THE SHIFT at Found Stages
Posted: Mar. 16, 2021


Review: Well-Sung Sondheim Favorite Ends the Long Period of Darkness
Posted: Jul. 12, 2021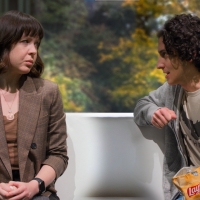 BWW Review: DATA at Alliance Theatre
Posted: May. 13, 2021


BWW Review: BARBARA'S BLUE KITCHEN at Aurora Theatre's Our Stage Onscreen Digital Series
Posted: Sep. 29, 2020


BWW Review: A MIDSUMMER NIGHT'S DREAM at Alliance Theatre

September 25, 2018

I consider myself a Shakespeare purist of the worst sort.  I wax snobbish at Shakespeare productions where Hamlet, language updated, sounds like a California surfer:  'Dude.  It was my uncle, Bro.'  I scoff at productions that situate themselves in some setting that's divergent from the original.  Macbeth cannot be a one-man show set in an insane asylum, and Midsummer is definitely no good in a Catholic school for girls.  But soft!  Methinks I've stumbled upon an anomaly that's making me rethink my whole purist disdain for the Creative Shakespeare Catalogue O' Crap.  That anomaly is Alliance Theatre's production of A Midsummer Night's Dream that's playing on an outdoor stage at the Atlanta Botanical Garden through October 21.  Though the production liberally infuses the Bard's most delightful play with a healthy dose of our 21st- century American vernacular, frames the action of the play in a moern garden being outfitted for a wedding, and cuts a significant portion of the original play, it's still pretty darn magical. 
---
BWW Review: 42ND STREET at City Springs Theatre

September 19, 2018

Look out, Atlanta! There's a new musical theatre hotspot in town! The City Springs Theatre Company opened its inaugural season in the Byers Theatre at City Springs Civic Center over the weekend with a razzle-dazzle production of the fluffy 1980 tuner 42nd Street, adapted from the Bradford Ropes novel and the subsequent 1933 film of the same name. The lavishly staged production, featuring Tony Award Winner Shuler Hensley, who also serves as the Associate Artistic Director for the new company, and Atlanta favorite Deborah Bowman at her best, is a bonafide triumph for director Brandt Blocker. It's well-acted. It's well-sung. And… those dancing feet. Oh, those dancing feet!
---
BWW Review: THE SEAGULL at Serenbe Playhouse

September 9, 2018

Fresh off the mammoth production of the musical Titanic, a production that garnered a boatload of much-deserved national press, Serenbe Playhouse is offering up something radically different this month: a modern reimagining of Anton Chekhov's The Seagull, complete with hypnotic Balkan music by talented composer Anais Azul. The ambitious play, under the direction of Elizabeth Dinkova, the adaptor of the work, is worth seeing for the gorgeous site-specific staging at Peek Lake near Serenbe, a setting that a purist's Chekhov would also flourish in, but Dinkova's experimental script tries too hard to make a statement about art's power to blur the boundaries between reality and illusion, relying much too heavily on the intrusive narratorial voice of Constance, a gender-flipped Konstantin from the original work, to frame out its profundity for us. In addition, turning the heavy language of Chekhov into the spare language of today's texters and tweeters is a tricky business, and Dinkova's dialogue often feels clunky and forced. In the end, the production, though visually stunning and mostly well-acted, never quite takes flight.
---
BWW Review: TITANIC at Serenbe Playhouse

July 28, 2018

Dark threatening clouds hang low over the Inn Lake at Serenbe as I clump up the dirt pathway towards the unsinkable R.M.S. Titanic, the ship of dreams, represented here tonight by a massive industrial steel scaffolding structure that rises out of the lake, climbing high into the menacing sky. The sky, providing the natural backdrop for visionary artistic director Brian Clowdus's doomed ocean liner, seems tonally apropos considering that I, along with several hundred other patron-passengers, have driven out specifically for the purpose of revisiting the horrifying deaths of 1503 people in the frigid waters of the Atlantic Ocean on an April evening of 1912 when the festive notes from the ship's orchestra must have peppered the excited night air in much the same way that this ship's gorgeous, first-rate orchestra, perched some 100 yards away in a shipping crate on a hill above the floating stage, does. As we reach the ship, crew members in gorgeous period costuming by Alan Yeong, beckon us aboard while impressive billows of smoke pour out of the kettle drum-smoke stacks perched high atop the scaffolding and ship blasts signify that our immersive journey is about to begin. At that moment, I am simply along for the ride, not knowing as I listen to the women behind me munching on popcorn and clamoring about which Clowdus show has been their favorite, that this production of the lackluster 1997 Titanic, a musical that scooped up a slew of undeserved Tony Awards for Maury Yeston and Peter Stone, is going to be one of the most memorable and dazzling theatrical spectacles I have ever witnessed.
---
BWW Interview: The Walking Dead's Jayson Warner Smith of BLACKBIRD at Robert Mello Studio Blackbox

July 16, 2018

David Harrower's celebrated 2005 play, Blackbird, is coming to Atlanta this August at The Robert Mello Studio Blackbox. The Tony-nominated play, which The New York Times called 'gorgeous' and 'unsettling,' tells the story of Una, a young woman, who shows up at the office of Ray, her former lover, who, after having been imprisoned at the age of 40 for his illicit relationship with the 12-year-old Una, has tried to make a new life for himself. A new name. A new relationship.  But when Una pops up 15 years later to rehash the details of their former love affair after seeing his picture in a trade magazine, Ray's carefully constructed new life begins to collapse. BroadwayWorld recently caught up with The Walking Dead star Jayson Warner Smith to chat about his turn as Ray in the self-produced run.
---
BWW Review: THE COLOR PURPLE at Actor's Express

June 20, 2018

The production of The Color Purple that opened at Actor's Express over the weekend is a strong, spirited, stripped-down production that aims straight at the heart of Alice Walker's beloved story. Here, the aesthetic improvements to the stuffy and overcooked original Broadway production's concept are inspired by John Doyle's recent acclaimed minimalist revival on Broadway, and in the hands of a talented ensemble and a luminous Latrice Pace in the role of Celie, this musical becomes exactly what it should be: a heartfelt portrait of the resilience of the human heart.
---
BWW Review: NEWSIES at Peach State Summer Theatre!

June 19, 2018

Disney's Newsies is currently playing at Peach State Summer Theatre in Valdosta, and if you're looking to get out of the hustle and grind of Atlanta for a weekend road trip to a place where they're not paving I-285, this is definitely your best-bet theatre destination. Peach State Summer Theatre's energetic production, propelled by a solid book by Harvey Fierstein and memorable music and lyrics by Alan Menken and Jack Feldman, showcases how well this 2011 tuner has aged. It's a story about bucking the corrupt establishment and fighting for an America where everyone has a chance at a piece of the dream-pie (or at least a piece of bread) in exchange for hard work. And Peach State Summer Theatre's talented cast, led by a dazzling Andrew Poston in the role of Jack Kelly and supported by Jason Lee Courson's effective scenic design and Jason Celaya's urban choreography, knows exactly how to tell this story.
---
BWW Road-Trip Review: MILLION DOLLAR QUARTET at Peach State Summer Theatre

June 16, 2018

It's hot down here in Valdosta! And that's not just the heat from the Georgia sun in June we're feeling. It's the heat emanating from the Peach State Summer Theatre's production of Million Dollar Quartet. The musical revue, playing this summer in repertory with Disney's Newsies and Hello, Dolly!, recreates the legendary jam session at Sun Records, a session that marks the only time that rock and roll giants Elvis Presley, Jerry Lee Lewis, Carl Perkins, and Johnny Cash were ever assembled in the same room. The tuner is little moas re than an excuse to play a catalogue of some of the most popular rock and roll songs of all time, but when music sounds as good as it does here, that's alright. That's alright!
---
BWW Review: TARZAN: THE STAGE MUSICAL at Atlanta Lyric Theatre

June 9, 2018

When Tarzan swung into Atlanta Lyric Theatre on Friday evening, it carried a lot of heavy baggage with it. At its opening on Broadway in 2006, the seldom-produced tuner, with songs by Phil Collins and a book by David Henry Hwang, was decidedly unpopular with the critics. The New York Times called it "restless," "fidgety," and "a giant green blob with music." New York Magazine said, "You are going to be bored." I could go on, but why bother? You get the picture. Neither the musical nor the production was favored, and, unsurprisingly, the musical lasted only 486 performances on Broadway, which, in the world of the Disney musical, is like dying while you're still a tadpole. But Robert Adams' production of Tarzan, owing much debt to the extraordinary lighting design by Mary Parker, the efficient scenic design by Daniel Pattillo, and the vigor of the acrobatic cast, sheds all of that baggage and finds a way to soar.
---
BWW Previews: SUMMER STAGES in Atlanta

June 5, 2018

We've barely welcomed June, and it's already sizzling hot here in Atlanta, so as we all head inside to foster meaningful relationships with our air conditioners, there are really two viable options for leisure time:  fight with randos about Donald Trump on Twitter until you legitimately expect that you might have a stroke or head to the theater for a few blissful hours of phone-free, air-conditioned joy.  Translation:  Go to the theater this summer.  It's good for your health. 
---
BWW Interview: Christopher Sieber of CANDIDE at Alliance Theatre

May 13, 2018

Two-time Tony Award nominee Christopher Sieber is back in Atlanta where he's taking on the roles of Dr. Pangloss and The Narrator in Leonard Bernstein's 1956 operetta, Candide, a collaboration between Alliance Theatre and the Atlanta Symphony Orchestra. BroadwayWorld caught up with Christopher Sieber to talk about the project.
---
BWW Interview: T.K. Habtemariam of SORDID LIVES at Out Front Theatre Company

May 2, 2018

Sordid Lives, a dark comedy by Del Shores, is playing at Out Front Theatre Company this month. BroadwayWorld caught up with T.K. Habtemariam, an Atlanta-based actor who plays Earl "Brother Boy" Ingram in Out Front's upcoming production, to talk about the show. I haven't seen this show before, but I've done a little bit of reading. So, it's about a woman named Peggy who trips over her lover's wooden legs in a hotel room and dies. Yeah. Exactly. And it's funny that her name is Peggy, too. It is? Yeah. I mean, because the fact that she dies because of the wooden legs. Peg-gy. That's really funny. I'm interested to know how your character figures into this story. Brother Boy…Earl Ingram… probably was a little bit before his time, and at the age of 18, he was kicked out of his household for being one big old queer boy. And he was actually put into a mental institution for wanting to either impersonate women or for liking someone of the same sex. And, essentially, back when I was 18, I had a friend named Wardell, and he found out that I had a crush on hi, and he beat me up to a bloody pulp, and my mother, Peggy, who ends up tripping over her lover's wooden legs, put me in a mental institution because she believes the world is not ready for me and my place in this world. But Wardell, 20 years later, ends up busting me out of the mental institution. This is kind of interesting because when I read about the show online, it sounded like a straight silly comedy, but now it sort of sounds like it tackles some real issues. Oh, it's definitely a black comedy, and it definitely tackles a lot of issues. It's traditionally an all-white cast, and we color-flipped the main family, and we've kind of found ourselves in a new definition of the kind of topics that it tackles It was written in the 90s, and it kind of reflects the Southern mentality form the 90s, but now that we're putting it in the context of a black family, there are so many other social issues that are underlying that wouldn't have been beforehand. That was one of the questions that I was going to ask was how the story has changed because of this casting. This is the first all-African-American cast ever, right? Yes. It is. And it's such an honor for me to say I'm the first African-American Brother Boy because Leslie Jordan originated the role, and I remember seeing this movie in high-school and revisiting, I was like "Oh, my goodness. I actually did see this movie." And it is definitely a fantasy in the sense of what anyone of color could get away with. If there was anyone who was queer and of color in a mental institution for being gay, I don't know if that person would still be alive. And Wardell, who busts into the mental institution, comes in with a gun and busts me out, and we both tell this white lady to get the hell out of this place. If that were to happen in the 90s in South Texas, I promise you they wouldn't be alive. And, you know, it does bring in the idea of the interracial relationship, but that's kind of at the bottom of the barrel when it comes to all of the other issues that we cover. Even though I would like to say that Brother Boy has access to mental healthcare and someone who's queer and of color…that's kind of like the last group of people who get healthcare. And also there are moments where black women talk back to white men. There are moments when a black woman tells off a white man. There are moments, when it comes to social diversity back then… You know, we think of period pieces like To Kill a Mockingbird where we are so used to saying, "Okay. Well, at this time, black people were called niggers, so we're just going to have to expect it, you know?" But when it comes to things like I'm a black male in a mental institution for fantasizing about country queens like Tammy Wynette, and I do believe that my character would probably identify as a trans person but back then "trans" wasn't in our vocabulary, so there's the interesting discussion there to happen. So, it just kind of flares up a lot of things that couldn't have happened back then, but today we're using theatre as a way to tell a story that probably wouldn't have ever happened to bring up discussions today. We've had lots of conversations as a team about what these things mean to us today, and a lot of things have to be dug up. For instance, there's a line where a character calls somebody a mulatto. When we think of a white-trash family, we kind of accept the fact that they're going to poke fum at somebody being mixed, but how does it look when a white person says that to a black person? There have been some modifications, of course, with the generosity of Del Shores, where we've kind of said, "Can you rework this or find a way to make this…" And he was into that? He was willing to make those changes? Oh, yeah! He had to think about the script and rework it and rewrite some lines. There are some lines where - I am a black person, and we have to take into consideration that I wouldn't just idolize Tammy Wynette, you know? There are so many other queens at that time. We found moments where I can bring up Aretha Franklin and Tina Turner because that would be reflective of the culture and of the time. When you first auditioned for the role, what was it about the role that really resonated with you? I think that number one is my character type. You always have to think about what kind of roles you are peaked for, in all honesty. I'm usually someone who's taking someone down or who is being taken down. My character-type is the "betrayer" or the "betrayed." And Brother Boy is that kind of character. And then, I do drag as a little side passion project here in Atlanta, and I work with a predominantly queer POC group called Southern Fried Queer Pride, and I've had opportunities to perform in drag, write drag shows, and the play is kind of an amalgamation of both theatre and drag. And it's a cult classic role! Why wouldn't I want to be a part of it? And once I started meeting my castmates and we had rehearsals and what not, the bigger picture started panning out and I stated to see, "Oh, okay. This is what this is really all about." Do you have any projects coming up this summer that we need to know about? There's a passion project that I'm working on. It's kind of like the second installation of it. It's called Weavestock, and it's going to be through Country Fried Queer Pride. It's going to be hopefully happening sometime in August, and it's a project that I'm writing, directing, and being a part of. It's kind of like a play on Woodstock and Wigstock, a phenomenon that happened in New York in the late 80s and early 90s. Lots of drag icons used to perform at Wigstock. Weavestock is basically a celebration of all-black drag. It moves like a jukebox musical where there are written scenes with drag performances. A lot of times, you know, you have to create your own opportunities. Right now, I'm working on cultivating my writing skills and my directing skills and just hoping to create more opportunities for myself herein Atlanta. Sounds like you're on the right track! Looking forward to seeing the show.
---
BWW Review: THE FLOWER ROOM at Actor's Express

April 30, 2018

The Flower Room, a world premiere by Atlanta-based playwright Daryl Fazio, is as good as it can be.  The acting is fine.  The direction is adequate.  The set by Kristina White is superior. Unfortunately, the script, which was showcased last year in the AE Threshold Festival of New Plays, is seriously undercooked, making this an evening of theatre with little intellectual or emotional payoff.  
---
BWW Interview: Pearl Cleage of HOSPICE + POINTING AT THE MOON at Alliance Theatre

March 26, 2018

The Alliance Theatre is making another stop on the road, this time at the Fulton County Southwest Arts Center where they're presenting a pair of one-act plays, Hospice and Pointing at the Moon, both by celebrated playwright Pearl Cleage.  BroadwayWorld caught up with Pearl Cleage to talk about her work. 
---
BWW Review: DIRTY ROTTEN SCOUNDRELS at Atlanta Lyric Theatre

February 13, 2018

Dirty Rotten Scoundrels, a musical farce based on the 1988 film of the same name, opened on Friday evening at Atlanta Lyric Theatre, and despite the fact that the book by Jeffrey Lane doesn't manage the governing tension of the story as well as its film predecessor and that the music by David Yazbek is mostly forgettable, the production represents a decidedly successful outing for the Atlanta Lyric Theatre. A great cast, boasting standout performances by Chase Peacock in the role of Freddy Benson and Jessica De Maria in the role of Muriel Eubanks, and designed-to-impress choreography by Lauren Brooke Tatum provide all the makings for a fun evening at the theatre.
---
BWW Interview: Melissa Foulger of MAYTAG VIRGIN at Aurora Theatre

January 15, 2018

Maytag Virgin, a Southern drama by Audrey Cefaly, is making its Southeast regional premiere at Aurora Theatre this month, and BroadwayWorld sat down with director Melissa Foulger to talk about the production.
---
BWW Review: THE SLEEPY HOLLOW EXPERIENCE at Serenbe Playhouse

October 16, 2017

Halloween month brings with it some of our favorite things. Jack-o'-lantern carving. Falling leaves. Pumpkin spice well everything. And it also brings with it one of Atlanta's most buzzed-about spooktacular events: The Sleepy Hollow Experience at Serenbe Playhouse. Now enjoying its fifth season, The Sleepy Hollow Experience perfectly showcases Serenbe Playhouse's incredible adeptness at creating unforgettable site-specific theatre. The production, recognized in 2014 as one of the Top Five Halloween Plays in the Country, deserves both the national recognition as well as the sold-out crowds that flock to The Horseman's Meadow in Serenbe each year for a chance to see Washington Irving's Headless Horseman come to life. This year, with its dazzling cast pillared by Brian Clowdus's fantastic adaptation, it's must-see theatre that'll leave you feeling delightfully freaked out.
---
BWW Interview: Rebeca Robles of BLACKBIRD at 7 Stages Theatre

October 5, 2017

David Harrower's celebrated 2005 play, Blackbird, is coming to 7 Stages Theatre. The play, which The New York Times lauded for its powerful emotional nakedness, tells the story of Una, a young woman, who shows up at the office of Ray, her former lover, who, after having been imprisoned at the age of 40 for his illicit relationship with the 12-year-old Una, has tried to make a new life for himself. A new name. A new relationship. Needless to say, Ray's not that excited when Una pops up 15 years later to rehash the details of their former love affair after seeing his picture in a trade magazine. BWW recently caught up with Rebeca Robles to chat about her turn as Una in the self-produced run.
---
BWW Review: SENSE AND SENSIBILITY at Synchronicity Theatre

September 25, 2017

Young playwright Kate Hamill is the best thing to happen to Jane Austen since Colin Firth. Her wonderfully witty and whimsical adaptations of Pride and Prejudice and Sense and Sensibility are the best stage adaptations of Austen's work to date. Anyone who saw Bedlam's rapturous production of Sense and Sensibility that landed at the Gym at Judson last year where it enjoyed extension after extension knows this. Hamill's adaptations are all about invention, about making a magical world that supports the condensing of a 400-page novel to a two-hour play. And that invention is tricky business. Synchronicity Theatre, with their production of Sense and Sensibility, have turned out a lovely and engaging production that offers up some excellent storytelling.
---
BWW Review: SHAKESPEARE IN LOVE at Alliance Theatre

September 15, 2017

When the 1998 film Shakespeare in Love trotted away with seven Academy Awards, including one celebrating the original screenplay by Tom Stoppard and Marc Norman, nobody could have been particularly surprised. The nimble script and lavish period design made it a veritable shoe-in for Oscar gold. Now, under the capable pen of Lee Hall, the stage adaptation, which made its much-anticipated premiere on this side of the pond at the Stratford Festival in 2016, is poised to enjoy a long and lively life in regional theatre. And we need no ghost come from the grave to tell us this. The Alliance Theatre's charming and well-acted production, running through September 24 at the Conant Performing Arts Center at Oglethorpe University, tells the story of this play's prospects for an illustrious future as it adeptly showcases the play's delicious explorations of both the Elizabethan theatre and the craft of writing and previews the possibilities for inventive staging that the script welcomes.
---