BWW Review: DIRTY ROTTEN SCOUNDRELS at Atlanta Lyric Theatre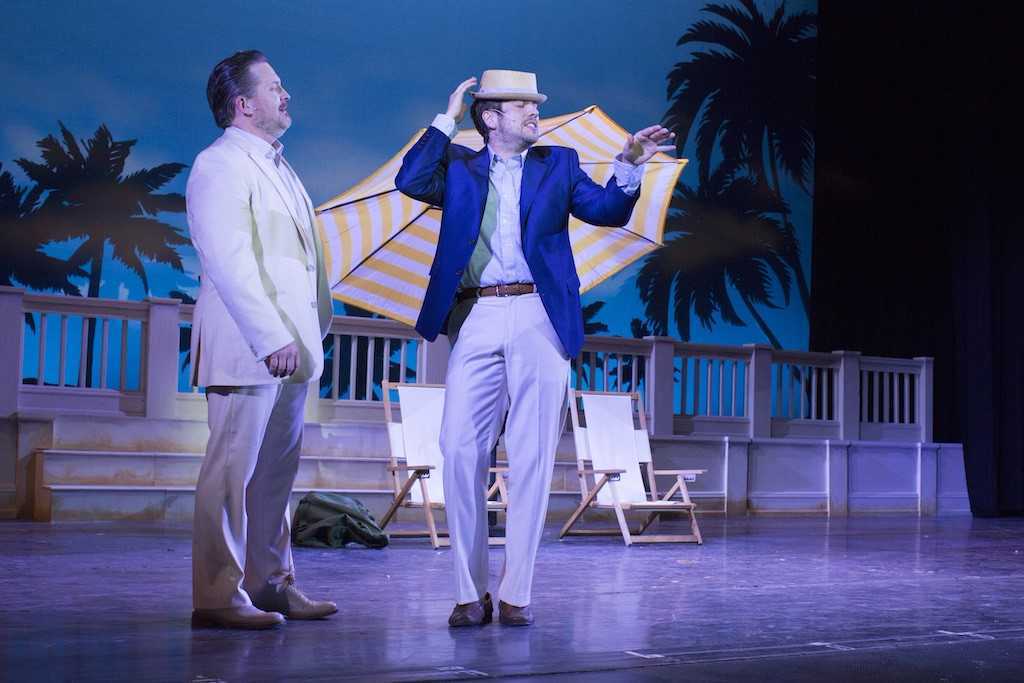 Dirty Rotten Scoundrels, a musical farce based on the 1988 film of the same name, opened on Friday evening at Atlanta Lyric Theatre, and despite the fact that the book by Jeffrey Lane doesn't manage the governing tension of the story as well as its film predecessor and that the music by David Yazbek is mostly forgettable, the production represents a decidedly successful outing for the Atlanta Lyric Theatre. A great cast, boasting standout performances by Chase Peacock in the role of Freddy Benson and Jessica De Maria in the role of Muriel Eubanks, and designed-to-impress choreography by Lauren Brooke Tatum provide all the makings for a fun evening at the theatre.
The musical tells the story of Lawrence Jameson, a con artist who has a penchant for preying on wealthy women, relieving them of their jewels, their money, and their sexual inhibitions. Everything is moving along swimmingly in Jameson's little unsuspecting town on the French Riviera until Freddy Benson, a practitioner of the small-potatoes con, discovers Lawrence Jameson's racket, and Jameson is forced to take Benson on as an apprentice in order to make sure that he doesn't spoil the elaborate, lucrative, and well-oiled game.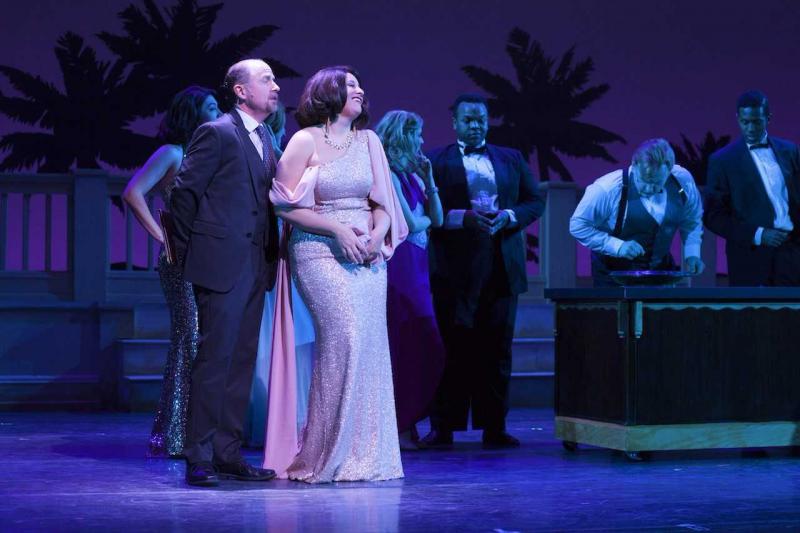 Under the fine direction of Rick Lombardo, his stellar cast makes this musical the best that it can be. Chase Peacock's perfect comic timing is a huge asset. He has created a Freddy Benson that is, at once, thoroughly revolting and eminently likable. His seasoned delivery of ribald joke after ribald joke as well as his hilarious rendering of Ruprecht the Monkey Boy, who, in this incarnation, loves milkshake enemas and fresh-shaved testicles on Christmas day, almost makes us diehard film fans forget that a few of the legendary film scenes are noticeably missing from the musical. Scenes like the one at the French jail where Freddy attempts to remember Lawrence Jameson's name and the one where Ruprecht urinates at the dinner table have been replaced by a classic-musical-style secondary set of lovers, Muriel Eubanks and Andre Thibault, played here by the marvelous Jessica De Maria, who lights up the stage at every turn, and Steve Hudson, fresh off his divine performance in The Hunchback at Notre Dame at Aurora Theatre. The two, working together to sell an unlikely romance between a bored wealthy socialite and a corrupt French police inspector, are so fun to watch that they very nearly upstage the primary players. Atlanta favorites Bryan Smith, as Lawrence Jameson, and Galen Crawley as Christine Colgate, also turn in solid performances, but Crawley is, admittedly, much better suited for the role of Eliza that she took on earlier this year at Atlanta Lyric Theatre and Smith feels a tad too young and American for the part of Jameson.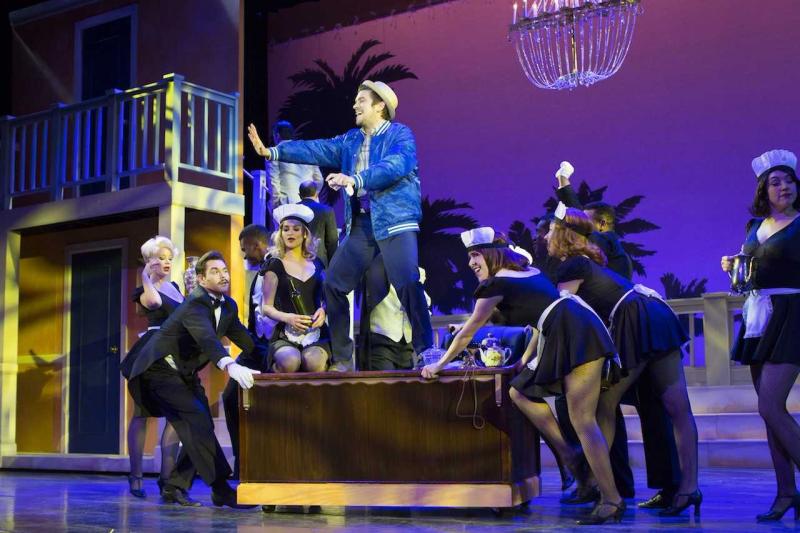 Lauren Brooke Tatum's choreography provides a good deal of the razzle-dazzle that makes this production appealing. The production's well-rehearsed and talented ensemble, feeding off Tatum's inspired creative choices, makes the difficult seem easy. A flip here, a flop there. Something exciting is always going on in the big dance numbers that adeptly showcase a little bit of Broadway in Atlanta.
One thing is certain: Atlanta Lyric Theatre is turning out an excellent 2017-2018 season. And their offering of Dirty Rotten Scoundrels certainly makes a significant contribution to that success.
Dirty Rotten Scoundrels plays through February 25.
For tickets and information, visit www.atlantalyric.com