BWW Review: THE SLEEPY HOLLOW EXPERIENCE at Serenbe Playhouse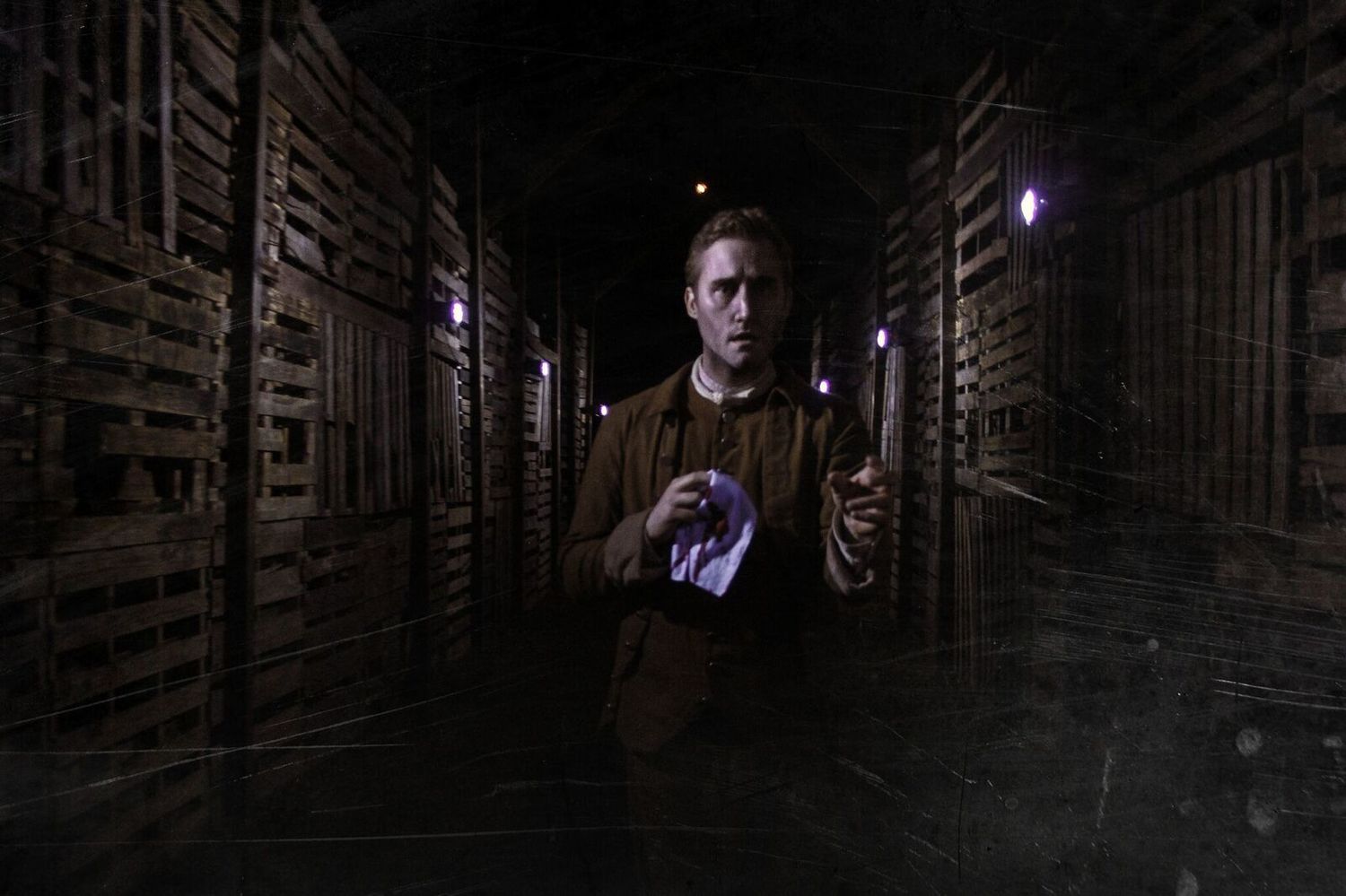 Halloween month brings with it some of our favorite things. Jack-o'-lantern carving. Falling leaves. Pumpkin spice everything. And it also brings with it one of Atlanta's most buzzed-about spooktacular events: The Sleepy Hollow Experience at Serenbe Playhouse. Now enjoying its fifth season, The Sleepy Hollow Experience perfectly showcases Serenbe Playhouse's incredible adeptness at creating unforgettable site-specific theatre. The production, recognized in 2014 as one of the "Top Five Halloween Plays in the Country" by American Theatre, deserves both the national recognition as well as the sold-out crowds that flock to The Horseman's Meadow in Serenbe each year for a chance to see Washington Irving's Headless Horseman come to life. This year, with its dazzling cast pillared by Brian Clowdus's fantastic adaptation, it's must-see theatre that'll leave you feeling delightfully freaked out.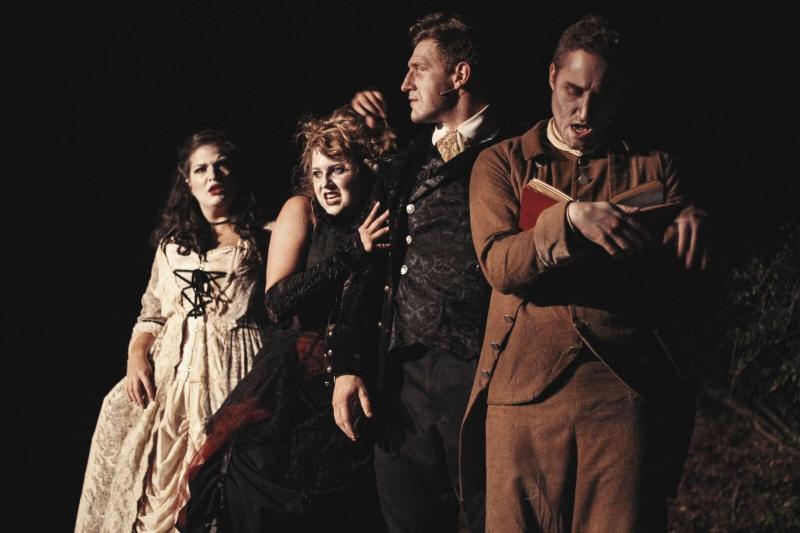 Clowdus's adaptation is fairly true to its inspiration source, both in tone and in plot. The adaptation, which is wonderfully funny, tells the story of Ichabod Crane, a schoolmaster who comes to Sleepy Hollow from Connecticut to take up a position at the local school. When Ichabod meets Katrina Van Tassel, a beautiful young girl, he yearns to win her heart, but her menacing boyfriend, Brom, has other ideas. Throw in a few good ghost stories, and you've got all the makings of a bonafide sensational yarn.
The cast for this year's return engagement at Serenbe is pure theatre-gold. Chris Mayers, with his perfect comedic timing and easy likability, superbly plays the awkward Ichabod. Erin Burnett, in the role of Katrina Van Tassel, is also extremely fun to watch as are the three talented supporting players who help to build this cleverly drawn Sleepy Hollow world. There's not a weak link in this small cast. And when you add in a few creepily-clad audience dwellers in long black robes and an equally creepy headless dude on a real horse, the cast seems almost omnipresent as patrons travel through the meadow from site to site to hear the scary tale unfold.
The gorgeous script and the fantastic actors provide the great theatre that we've come to expect from Serenbe Playhouse. But that's not all that this production promises. There's also the "experience." And it's a ton of fun. There's cornhole. There's a bar with spiked cider. There are photo ops with the cast. And the delicious scariness of traveling over the dark meadow on foot with the chilly night air calling up goosebumps on your arms and the robed creatures calling up more goosebumps on the back of your neck.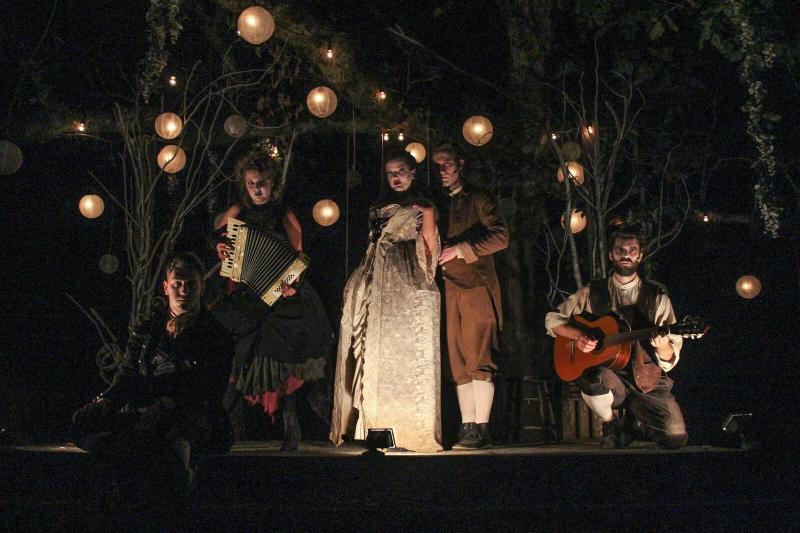 Here's an embarrassing admission: I screamed out loud in the middle of the play. And my scream, which was enthusiastically blood-curdling, worked like a contagion on those around me. In the end, it was an evening of terrifyingly good fun.
The Sleepy Hollow Experience plays at Serenbe through November 5. For tickets and info, go to http://www.serenbeplayhouse.com/shows-events/current-season/sleepy-hollow-experience.