Amy Zipperer - Page 4

Amy Zipperer is an award-winning playwright whose short plays have been produced across the United States and Canada. She currently teaches creative writing and theatre at Georgia Military College in Milledgeville, Georgia.
MOST POPULAR ARTICLES
LAST 30 DAYS
Review: Well-Sung Sondheim Favorite Ends the Long Period of Darkness
Posted: Jul. 12, 2021


LAST 365 DAYS
BWW Review: A CHRISTMAS CAROL: THE LIVE RADIO PLAY at Alliance Theatre
Posted: Dec. 16, 2020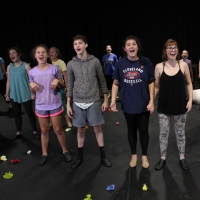 Summer Camp Highlights: City Springs Theatre, Alliance Theatre, GA Ensemble, and Aurora Theatre Offer Theatre Camps for All Ages
Posted: Apr. 14, 2021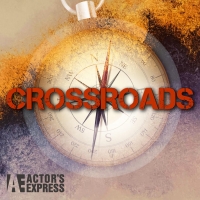 BWW Interview: Amanda Washington of CROSSROADS at Actor's Express
Posted: Feb. 23, 2021


Review: Well-Sung Sondheim Favorite Ends the Long Period of Darkness
Posted: Jul. 12, 2021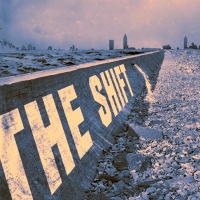 BWW Interview: Nichole Palmietto of THE SHIFT at Found Stages
Posted: Mar. 16, 2021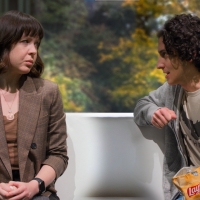 BWW Review: DATA at Alliance Theatre
Posted: May. 13, 2021


BWW Review: BARBARA'S BLUE KITCHEN at Aurora Theatre's Our Stage Onscreen Digital Series
Posted: Sep. 29, 2020


BWW Review: STRAIT OF GIBRALTAR at Synchronicity Theatre

April 7, 2017

President Trump's hard-line stance on immigration during the 2016 presidential election fueled the already-heated partisan debate, a debate that was largely born out of the response to legislation like the Patriot Act which has sparked serious questions regarding how to mitigate significant security risks without infringing on the personal freedoms of American citizens and without fostering a climate of xenophobia towards Muslims. The world premiere of Andrea Lepcio's Strait of Gibraltar at Synchronicity Theatre, with its provocative storytelling and effective staging, adds to the ongoing conversation in a meaningful way.
---
BWW Preview: Must-See Shows in Atlanta in April

March 31, 2017

April is here, and we're all gearing up for the things we love about it: Spring Break, opening day at the ballpark, and those Cadbury mini-eggs that change the color of your tongue. This year, April also brings with it some exciting must-see shows in the Atlanta area.
---
BWW Review: GREASE at Serenbe Playhouse

March 27, 2017

In 1978, I went with neighbors to the local movie theater to see the film adaptation of Grease. That was the first time I had ever gone to the movies without my parents. It was also the first time I had ever looked around the theater to make sure that the other people understood that we were seeing something extraordinary. It turned out that I was right that day in my 6-year-old assessment of Grease, at least if the fact that it went on to become one of the highest grossing musical films of all time is any indication. So when I see that there's a production of the stage musical coming to a theater near me, I always feel giddy. Unfortunately, I rarely leave a production having retained that delicious feeling of giddiness because it turns out once I get there that Danny Zuko isn't being played by John Travolta and Sandy isn't Olivia Newton John. But Serenbe Playhouse, under the direction of the oh-so-talented Brian Clowdus, with their gift for inventive, site-specific staging and their knack for finding the perfect cast, made me forget all about the Danny and Sandy of my childhood and left me with an acute awareness of the fact that Grease is still the word.
---
BWW Review: SMOKE ON THE MOUNTAIN at Marietta's New Theatre In The Square

March 20, 2017

Smoke on the Mountain, a homespun musical conceived by Alan Bailey with a book by Connie Ray and musical arrangements by Mike Carver and Mark Hardwick, has enjoyed long runs in numerous theatres worldwide since its premiere in 1988.  And it's also racked up some fairly significant critical praise.  While both of these facts should be surprising given that the dental floss-thin plot and the Southern caricature-characters are nothing more than conduits for the long catalogue of gospel hymns that make up the bulk of the show, there's something infectious about it that leaves us willing to tap our toes and clap our hands.  That's certainly true for the audience at Marietta's New Theatre in the Square on Saturday evening where patrons clapped, shouted, and offered up eager, full-bodied 'Amens' in response to Emil Thomas's lively and earnest staging of the musical. 
---
BWW Review: THE BRIDGES OF MADISON COUNTY at Aurora Theatre

March 13, 2017

The Bridges of Madison County, a 2013 romantic tuner featuring music and lyrics by Tony Award-winning composer Jason Robert Brown and a book by Marsha Norman, opened on Broadway in 2014, playing only 137 performances before its closing, and there are reasons for that.  The narrative arc is uneven, falling into an irritating habit of concentrating on insignificant peripheral events while leaving the important ones largely unexplored.  The musical also suffers from a clumsy, cloying ending that begs to be cut by a good 20 minutes.   In the hands of a less capable director, these significant script problems might be deal breakers, but under the direction of Justin Anderson, Aurora Theatre's Associate Artistic Director, the production still manages to be a grand affair. 
---
BWW Preview: Must-See Shows in Atlanta in March

February 27, 2017

As we ready ourselves for a spring that's packed with interesting Atlanta theater offerings, here are the must-see shows for March.
---
BWW Review: LOST IN THE COSMOS: THE LAST SELF-HELP SEMINAR at Theatrical Outfit

February 15, 2017

Have you ever worn flip-flops to work? Have you ever lost weight in order to teach an ex a lesson? Do you routinely experience self-loathing as a result of binge-watching The Bachelor? If you answered 'yes' to any of these questions, you might be an excellent candidate for Lost in the Cosmos, the fictional self-help seminar that provides the backdrop for Theatrical Outfit's fairly well-imagined and superbly acted stage adaptation of Walker Percy's satirical self-help book, Lost in the Cosmos: The Last Self-Help Book. ???????
---