BWW Previews: SUMMER STAGES in Atlanta
We've barely welcomed June, and it's already sizzling hot here in Atlanta, so as we all head inside to foster meaningful relationships with our air conditioners, there are really two viable options for leisure time: fight with randos about Donald Trump on Twitter until you legitimately expect that you might have a stroke or head to the theater for a few blissful hours of phone-free, air-conditioned joy. Translation: Go to the theater this summer. It's good for your health.
Here's a guide to your best-bet summer entertainment options in Atlanta: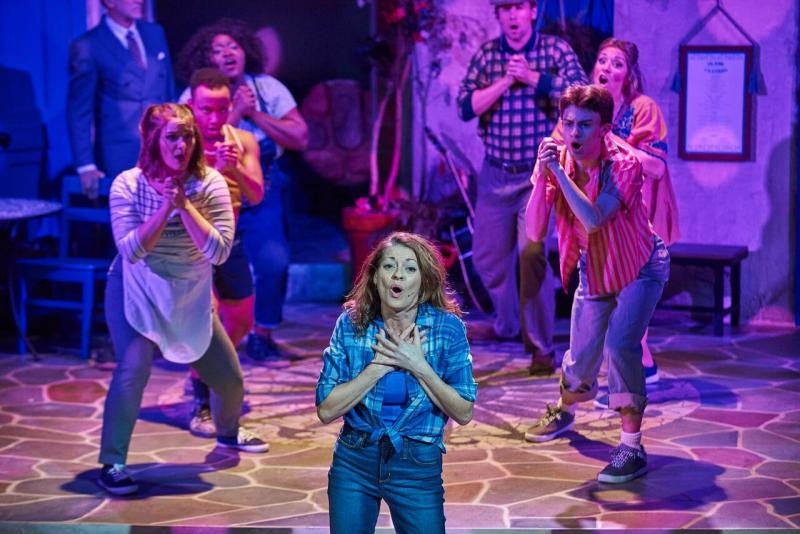 It's time to prep for the highly-anticipated July film release of Mamma Mia 2, and what better way to do that than with another look at Aurora Theatre's well-reviewed spring production of Mamma Mia when it travels to the Ferst Center for the Arts at Georgia Tech this June. The "frothy and intoxicating" musical, featuring a slew of popular ABBA tunes, tells the story of Sophie, a young woman whose quest to discover the identity of her father on the eve of her wedding brings three men from her mother's past back into her life for the first time in 20 years. Kristin Markiton, who played a memorable Francesca in last year's summer production of The Bridges of Madison County at Aurora Theatre, is at the helm, making this summer ticket a no-brainer.
Mamma Mia runs June 9-24.
For tickets and information, visit https://tickets.arts.gatech.edu or www.auroratheatre.com.
Hello! Elders Price and Cunningham are headed back to the Fox Theatre this July for a repeat engagement of the outrageous international phenomenon The Book of Mormon. The hilarious Tony-winning tuner, which was hailed by The New York Times as "the best musical of the century," follows the adventures of a mismatched pair of missionaries who travel to Africa to spread the Good Word. This one, featuring book, lyrics, and music by the creators of South Park and the co-composer of Avenue Q, is definitely un-PC and definitely delightful.
The Book of Mormon plays July 17-22.
For tickets and info, visit www.foxtheatre.org.
Broadway favorite Matthew Morrison dances into Atlanta Symphony Hall on June 16, and this is a hot ticket to have. Morrison is the quintessential entertainer. He's charming. He's enthusiastic. And he's very very good. The program, which will likely feature a genre-mixing catalogue of familiar Broadway and jazz tunes, is a sure bet for a romantic evening out on the town.
For tickets and information, visit www.atlantasymphony.org.
Actor's Express is adding some gospel flavor to Atlanta's summer theatre menu with their production of The Color Purple, the rapturous musical adaptation of Alice Walker's beloved novel. The show, which tells the uplifting and unforgettable story of Celie, a woman who struggles through adversity to find strength, love, and her own voice, welcomes back Kevin Harry in the challenging role of Mister. If Harry's phenomenal 2016 turn as Sweeney Todd at Actor's Express is any indicator, this one's going to pack some serious heat.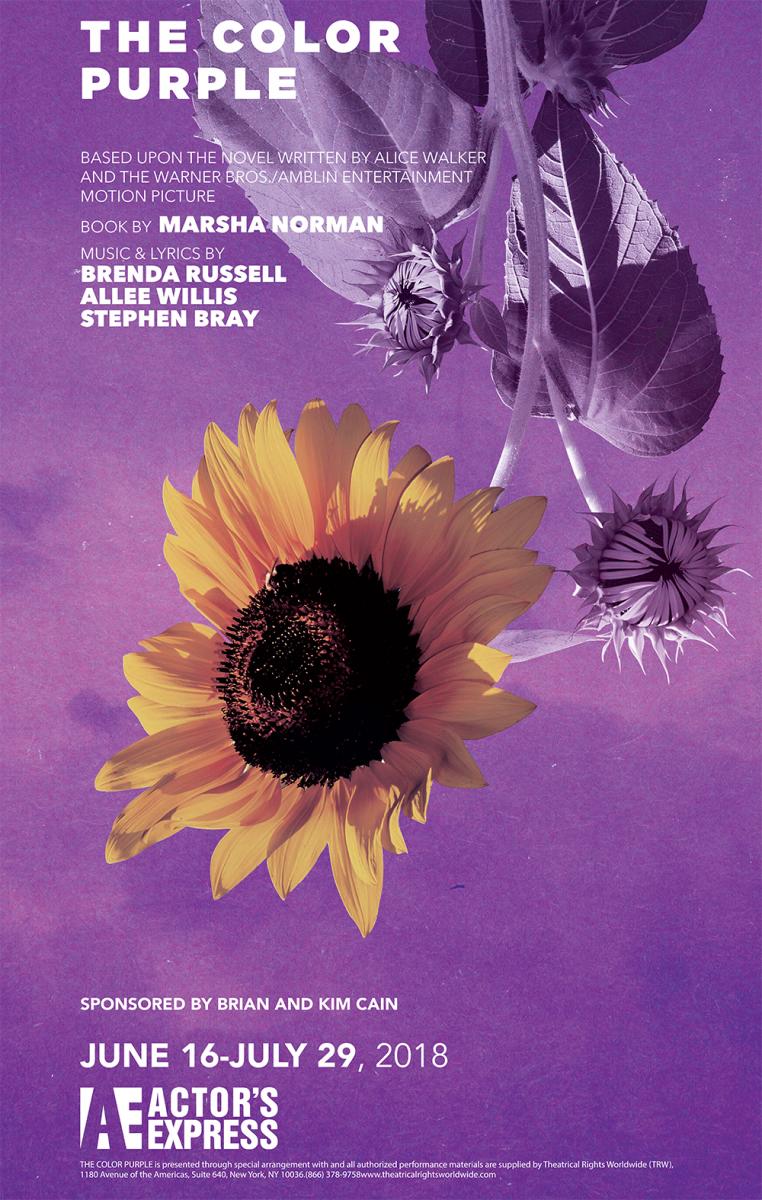 The Color Purple plays June 16-July 29. For tickets and information, visit www.actors-express.com.
Speaking of Sweeney Todd: The Demon Barber of Fleet Street, Atlanta Opera is mounting Sondheim' s 1979 Tony Award-winning classic this summer, and it's going to be a bloody good time. The musical tells the story of bloodthirsty Sweeney Todd, a barber who returns to London seeking vengeance after spending 15 years in exile for a crime he didn't commit. The production, running at the Cobb Energy Performing Arts Centre, will remain faithful to the original Broadway show.
Sweeney Todd: The Demon Barber of Fleet Street runs June 9-17.
For tickets and information, visit www.atlantaopera.org.
Another promising show swinging onto the summer theatre landscape is Tarzan, playing at Atlanta Lyric Theatre in June. The musical, a close adaptation of the popular Disney film of the same name, features songs by the legendary Phil Collins and a book by David Henry Hwang. As expected, this one tells the familiar story of Tarzan, an orphan raised to adulthood by gorillas, who, after a chance encounter with Jane, a beautiful member of a British expedition team, must decide whether to embrace civilization or remain with his gorilla family.
Tarzan plays June 8-24.
For tickets and information, visit www.atlantalyrictheatre.com.
Hamilton, the most-nominated production in Tony history, is currently playing at the Fox Theatre, so now's the time to get young, scrappy, and hungry and liberate a sought-after ticket from ...somewhere... to see what this cultural phenomenon is all about. Hamilton's celebrated score, a mashup of hip-hop and musical theatre, tells the story of America's founding father Alexander Hamilton, an immigrant from the West Indies who garners political power as George Washington's right-hand man.
Hamilton plays through June 10. For tickets and information, visit www.foxtheatre.org.
If you're willing to brave the heat, Serenbe Playhouse, in typical grand Serenbe fashion, is making a super splashy contribution to Atlanta's summer theatre offerings with their highly anticipated production of Titanic: The Musical, a 1997 musical with a book by Peter Stone and music and lyrics by Maury Yeston that explores the maiden voyage of the RMS Titanic. The Serenbe production, which has already garnered national attention for its site-specific, immersive design plans, will feature a three-story structure representing the unsinkable Titanic. The structure, constructed in the middle of a lake, will be submerged nightly.
Titanic: The Musical sets sail on July 11 and plays through August 12 at The Inn Lake at Serenbe. For tickets and information, visit www.serenbeplayhouse.com.
Harry Connick Jr. is fresh off the run of Broadway-bound musical The Sting at Paper Mill Playhouse this past spring and ready to entertain Atlantans as only he can. Chastain Park will welcome the dreamy crooner to the State Bank Ampitheatre on June 9 for an evening of jazz under the stars celebrating the New Orleans Tricentennial.
For tickets and information, visit www.ticketmaster.com.
Here's one last outdoor theatre idea: pack a picnic and revisit Georgia Ensemble Theatre's production of Ring of Fire: The Music of Johnny Cash. Playing at the Ben Brady Pavilion at the Chattahoochee Nature Center this July, the jukebox musical, which tells the story of the Man in Black, features more than two dozen beloved Cash hits. And the Chattahoochee Nature Center, whose mission is to connect people with nature, provides the perfect backdrop for an evening of music under the stars. That's a valid reason to brave the heat.
Ring of Fire plays July 12-28.