Planet Connections 10th Annual Theatre Festivity Announces 2018 Nominees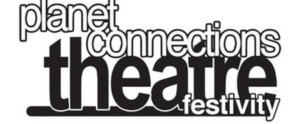 TenthPlanet: Planet Connections 10th Annual Theatre Festivity played to packed houses and great acclaim for each production. Another sold out house was achieved for the company's annual "Playwrights for a Cause" event, this year, benefiting the Ali Forney Center. The banner season culminates with the Planet Awards. This year, the gala event will be Friday, September 21, at the Abrons Arts Center at 466 Grand St, New York City. Tickets and further info: planetconnections.org/
Planet Connections Theatre Festivity (PCTF), the brainchild of arts professional Glory Kadigan, turned 10 years old this past summer. In that decade, PCTF has successfully changed the landscape of the theatre festival and all of New York independent theatre. The multi-award-winning theatre festival premiered more than 50 timely and topical plays and musicals written by the next generation of playwrights this season. Each play contains a powerful message serving as a parable of various world themes.
Artists presented works from across America, including Denver, Los Angeles, New Orleans, Providence and New York City; and from all over the planet, including Japan, Yugoslavia, Russia, Peru, France, Belarus, and Haiti.
A defining facet of PCTF is its truly tangible connection to the world. Each artist within each season uses their work to shed light on causes that matter and inspire audiences to get involved. PCTF's artists raise awareness - and funds - for a charity of their own selection. Furthering its message, PCTF is the country's first eco-friendly arts festivity, providing green marketing and promotional materials and supporting sustainable design production practices.
The Planet Activist Award will be presented to:
Magaly C. Colimon of The Hunting Season for her panels with The Lambi Fund of Haiti
Robert Gelberg and the cast of The Sundogs for raising a large amount of money for Human Needs Food Pantry
Aileen Kyoko of The Year of the Solar Eclipse for raising a large amount of money for Planned Parenthood
Diana Wyenn of Blood / Sugar for her informative talkbacks after every performance with a representative from the Juvenile Diabetes organization.
The Greener Planet Award will be presented to:
Irina Abraham and Tim Abraham of Man Frog and Other People for their completely eco-friendly design work and production values.
April Alsup and the WYSIWYG team for an entirely paperless rehearsal process and eco-friendly design.
Yoshiko Usami of SHINKA for raising a large sum for the World Wildlife Fund while creating a completely eco-friendly design for a movement production about the dangers of pollution.
The Congeniality Award will be presented to:
Adam Belvo (The Brutes)
Laura Sisskin-Fernández (You Hold A Pole Everyday)
Nicoletta Mandriotti (Girl Inside the Mirror)
Steven Tenney (ray gun say0nara)
These artists attended the most shows in the festival and have been supportive of all of the artists and staff within our community. Thanks so much to you all!
Lifetime Achievement in Activism in the Arts will be presented to:
The late Joe Pintauro, writer of Raft of the Medusa, who recently passed away during the rehearsal process for his Planet Connections production. To quote him from an interview with The Times: "When men of craft and artistry are mistreated and wiped out or laid off in record numbers by the capitalistic monster, leaving workers and their skills in the dust of profit over everything, the artist must make a statement."
The nominees in the production categories are:
Outstanding Production of a Musical, Or Play with Music
Close Your Eyes and Sleep benefiting Trauma Survivors Foundation
The Inside of His Severed Head benefiting New York Blood Center
Rusalka benefiting Women for Women International
WYSIWYG The Musical benefiting Ackerman Institute for the Family
Outstanding Production of a Play
Dead Brains benefiting RAINN
The Hunting Season benefiting The Lambi Fund of Haiti
This Stretch of Montpelier benefiting Gulf Restoration Network
The Year of the Solar Eclipse benefiting Planned Parenthood of New York City
Outstanding Production of a Revival or Adaptation
The Head Hunter benefiting St. Jude's Children's Research Hospital
Man Frog and Other People benefiting Actors Theatre Workshop: Builders of the New World
Raft of the Medusa benefiting Planned Parenthood of Nassau County: Connected Health Solutions
Outstanding Production of an Experimental or Dance Piece
The 11th DIMENSION benefiting The Indie Theater Fund
SHINKA benefiting World Wildlife Fund
Umbilical benefiting LifeWay Network
When I Recall Her benefiting RAINN
Outstanding Production of A One-Act
4 $tages benefiting Our Revolution
Girl Inside the Mirror benefiting Women in Need
America The Beautiful (Broken Pieces) benefiting Planned Parenthood
The Wife of the Headless Horseman (Tales With Teeth: Five Nightmares by Don Nigro) benefiting Brooklyn Public Library
Outstanding Production of an Overall Evening of one-acts
4 $tages and Arabella benefiting Our Revolution and GRID Alternatives
Broken Pieces benefiting Planned Parenthood
Pregnant Pause and Girl Inside the Mirror benefiting Women in Need
Tales With Teeth: Five Nightmares by Don Nigro benefiting Brooklyn Public Library
Outstanding Production of a Solo Show
The Art of Acting: A Master Class with Fozzie Bear benefiting The Actors Fund
Blood / Sugar benefiting Juvenile Diabetes Research Foundation
Ruby benefiting Through the Heart
You Hold a Pole Everyday benefiting Girls Inc NYC
Outstanding Production of a Reading
The Irish Goodbye benefiting Planned Parenthood
ray gun say0nara benefiting World Wildlife Fund
She Started It benefiting Alliance for a Greater New York
Stars Out of Balance benefiting Kids in Need of Defense
Outstanding Actor in a Musical, Play with Music, Experimental or Dance Piece
Randy Chalmers for the role of Carl in WYSIWYG the Musical
Ryan McKenna for the role of Biff Loman in The Inside of His Severed Head
Ben Quinn for the roles of Paul in Rusalka and Mack in Close Your Eyes and Sleep
Joey Rotter for the role of Prince Alex in Man Frog and Other People
David Shakopi for the role of Man in Umbilical
Michael Thurber for the role of Willy Lowman in The Inside of His Severed Head
Outstanding Supporting Actor in a Musical, Play with Music, Experimental or Dance Piece
John Cencio Burgos for the role of Rosalindo in The 11th DIMENSION
Denver Crawford for the role of Flutist in Umbilical
Michael Donaldson for the role of The Historian in Man Frog and Other People
Michael Fell for the role of Jackson in Close Your Eyes and Sleep
Derek Laurendeau for the role of Mopey in The Inside of His Severed Head
Outstanding Actress in a Musical, Play with Music, Experimental or Dance Piece
Christina Dewar for the role of Marie in Birthday Boy
Thomas Ilalaole for the role of April in WYSIWYG the Musical
Victoria Paradis for the role of Lin in The Inside of His Severed Head
Erika Phoebus for the role of Nessa in Rusalka
Rocio Mendez for the role of Katherine in Close Your Eyes and Sleep
Joyce Miller for the role of Woman in Umbilical
Outstanding Supporting Actress in a Musical, Play with Music, Experimental or Dance Piece
Lia Barcellona Tamborra for the role of True in The 11th DIMENSION
Sarah Ettner for the role of Jules in Close Your Eyes and Sleep
Kyra Gee for the role of Eliza in Happy If - Happy When: A Family Musical
Elizabeth Kensek for the role of Aletta in Rusalka
Genia Starcev for the role of Serenity The Witch in Man Frog and Other People
Outstanding Actor in a Play
Ali Arkane for the role of Salvy in The Head Hunter
John Hardin for the role of John Wilkes Booth in The Brutes
Trevor Latez Hayes for the role of Boukman Delacroix in The Hunting Season
William Serri for the role of Jeunhomme in Éléphant
Richard Wingert for the role of Henry in Dead Brains
Christopher Whalen for the role of Larry in Raft of the Medusa
Outstanding Supporting Actor in a Play
Adam Belvo for the role of Edwin Booth in The Brutes
Lamar K. Cheston for the role of Boniface in This Stretch of Montpelier
Guyviaud Joseph for the role of Emanuel Delacroix in The Hunting Season
Matt Maretz for the role of Corey in Dead Brains
Scott McCord for the role of Casmir in The Head Hunter
Francisco Solorzano for the role of Jimmy Horando in Raft of the Medusa
Outstanding Featured Actor
Michael Coppola for the role of Jason in The Year of the Solar Eclipse
Charles Everett for the role of Doug Forester in Raft of the Medusa
James B. Kennedy for the role of Terry Lupo/P.O Michael Walker in The Hunting Season
Grant Harrison for the role of Tom in Two Sides
Eric Parness for the role of Allard/Grandhomme in Éléphant
Perri Yaniv for the role of Donald Miller in Raft of the Medusa
Outstanding Actress in a Play
Raiane Cantisano for the role of Clerese in Éléphant
Suzannah Herschkowitz, for the role of Marissa in Surfacing
Geany Masai for the role of Miss Janice in This Stretch of Montpelier
Nadege Matteis for the role of Marie Jose "Jojo" Delacroix in The Hunting Season
Elyssa Nicole Trust for the role Gabby Goldblum in BT: Master of Return
Viviana Valeria for the role of Mimi in Two Sides
Outstanding Supporting Actress in a Play
Paule Aboite for the role of Marie Allerte Delacroix in The Hunting Season
Montana Lampert Hoover, for the role of Chelsea in Surfacing
Ashleen Rowan for the role of Elle in The Year of the Solar Eclipse
Connie Saltzman for the role of Ivy in The Year of the Solar Eclipse
Alisha Spielmann for the role of Francis in This Stretch of Montpelier
Abby Goldfarb for the role of Shoshana Tauber in BT: Master of Return
Outstanding Featured Actress
Cassandra Borgella for the role of Mary in A Hand Across the Bridge
Ellie Kallay for the role of Sam in The Sundogs
Carole Monferdini for the role of Ruby in This Stretch of Montpelier
Samantha Quiles for Various in The Nuclear Plays
Delissa Reynolds for the role of Nairobi in Raft of the Medusa
Sarah Grace Sanders for the role of Detective Jones in Two Sides
Outstanding Actor in a One-Act
Patrick Clements for various in Broken Pieces
Mateo Moreno for various in Broken Pieces
Alex C. Ferill for Humpty Dumpty in Tales With Teeth: Five Nightmares by Don Nigro
Alex Kirshy for the role of Lloyd Hopkins in Arabella
Andrew Cawley for the role of Henry Wolf in Arabella
Outstanding Actress in a One-Act
Simoné Elizabeth Bart for various in Broken Pieces
Lori Kee for the role Wife to the Headless Horseman in Tales With Teeth: Five Nightmares by Don Nigro
Tatyana Kot for the role of Marie in Tales With Teeth: Five Nightmares by Don Nigro
Cemre Su Salur for the role of Girl in Girl Inside the Mirror
Michaela Alyse Tomcho for various in Broken Pieces
Outstanding Performance in a Solo Show
Amie Cazel, Pregnant Pause
Lauren Sisskin Fernandez, You Hold A Pole Every Day
Susan Gross, Ruby
Larry Phillips, The Art of Acting: A Master Class with Fozzie Bear
Diana Wyenn, Blood / Sugar
Outstanding Actor in a reading
Konrad Custer, ray gun say0nara
David Wayne Fox, DEHAAN or What The Butler Didn't See
Anthony Michael Irizarry, Last Will and Testament
Bobby Daniel Rodriguez, Last Will and Testament
Sam Underwood, The Island of No Time (A Timeless Tale)
Fidel Vicioso, Stars Out of Balance
Christopher Whalen, The Irish Goodbye
Outstanding Actress in a Reading
Jessica Angleskhan, She Started It
Claire Ganshert, Eulogy Turnstile
Barbara Kingsley, The Irish Goodbye
Kate Mueth, The Island of No Time (A Timeless Tale)
Vicki Oceguera, Before The Road
Paula Pizzi-Black, Last Will And Testament
Margaret Loesser Robinson, The Irish Goodbye
Outstanding Ensemble
The Brutes
Éléphant
The Hunting Season
Raft of the Medusa
Rusalka
Outstanding Ensemble of an Experimental/Dance Piece
The 11th DIMENSION
Girl Inside The Mirror
SHINKA
Umbilical
When I Recall Her
Outstanding Direction of a Play
Daniella Caggiano, Surfacing
Sara Fellini, The Brutes
Francisco Solorzano, Raft of the Medusa
Akia Squitieri & Anna Hogan, Éléphant
Cezar Williams, The Hunting Season
David Zayas Jr., The Head Hunter
Outstanding Direction of a Musical, Play with Music, Experimental or Dance Piece
Irina Abraham, Man Frog and Other People
Isaac Byrne, Rusalka
Adam Chisnall, Umbilical
Andrew Karl & Vanessa Bontea, Close Your Eyes and Sleep
Roi Escudero, The 11th DIMENSION
Outstanding Direction of a One-Act or Solo Performance
Astrid Cook, You Hold A Pole Everyday
Ben Liebert, The Art of Acting: A Master Class with Fozzie Bear
Jake Lipman, Ruby
Nicoletta Mandriotti, Girl Inside The Mirror
Diana Wyenn, Blood / Sugar
Outstanding Direction of a Reading
Andrew Block, A Man's Man
Lori Kee, The Listening Room
Terry Greiss, Stars Out of Balance
William Roudebush, The Irish Goodbye
Susan Tenney & Steven Mark Tenney, ray gun say0nara
Outstanding Choreography
Georgina Bates, Man Frog and Other People
Adam Belvo & Becca Musser, The Brutes
Stacy Grossfield, Girl Inside The Mirror
Alicia Rodis, Rusalka
Yoshiko Usami, SHINKA
Outstanding Playwright of a Play (New Script)
Magaly Colimon, The Hunting Season
Erik Champney, Dead Brains
Robert Gelberg, The Sundogs
Kelley Nicole Girod, This Stretch of Montpelier
Mike Poblete, Surfacing
Elyssa Nicole Trust, BT: Master of Return
Outstanding Book/Lyrics of a Musical, Script of Play with Music
Evan Duggan, WYSIWYG the Musical
Aaron Johnson, Close Your Eyes and Sleep
Erika Phoebus, Rusalka
Lenny Schwartz, The Inside of His Severed Head
Outstanding Original Music and Lyrics
Connie Saltzman, The Year of the Solar Eclipse
Kimerer LaMothe and Geoffrey Gee, Happy If - Happy When: A Family Musical
Duncan Pflaster, The Inside of His Severed Head
Lilli Hokama & Samantha Aneson, Close Your Eyes and Sleep
Outstanding Playwright of an Experimental or Dance Piece
Éamon Boylan & Company (Devised), When I Recall Her
Michael Landes, Umbilical
Anthony J. Piccione, 4 $tages
Ren Gyo Soh, SHINKA
Roi Escudero, The 11th DIMENSION
Outstanding Playwright of a One-Act or Solo Performance
Mateo Moreno, Broken Pieces
Don Nigro, Tales With Teeth: Five Nightmares by Don Nigro
Larry Phillips, The Art of Acting: A Master Class With Fozzie Bear
Jamie Semel, Arabella
Diana Wyenn, Blood / Sugar
Outstanding Playwright of a Reading
Lynda Crawford, Stars Out of Balance
Joyce Miller, The Handmaid's Dianetics
Jerry Polner, She Started It
Barry Lee Sheppard, Eulogy Turnstile
Allan Staples, The Irish Goodbye
Mark Jason Williams, A Man's Man
Outstanding Lighting Design
Ry Burke, Close Your Eyes and Sleep
Robin Dill, SHINKA
Benjamin Ehrenreich, The Hunting Season
Joshua Langman, Girl Inside The Mirror
Lizzie Mahoney, Two Sides
Outstanding Costume Design
Allison Crutchfield, Éléphant
Roi Escudero, The 11th DIMENSION
Sara Fellini, The Brutes
Janet Mervin, Tales With Teeth: Five Nightmares by Don Nigro
Ben Philipp, Rusalka
Outstanding Sound Design
Caroline Eng, The Hunting Season
Andrew Karl, Close Your Eyes and Sleep
Andy Evan Cohen, Tales With Teeth: Five Nightmares by Don Nigro
Bryan James Hamilton, The Listening Room
Vander Washington, Umbilical
Outstanding Scenic Design
Tim Abraham, Man Frog and Other People
Nicole Amaral, The Head Hunter
Scott Fetterman, This Stretch of Montpelier
Lily Guerin, The Year of the Solar Eclipse
Pancharee Sangkaeo, Umbilical
Outstanding Projection Design
Valentin Ewan, The 11th DIMENSION
Jason H. Thompson & Kaitlyn Pietras, Blood / Sugar
James Masciovecchio, The Hunting Season