Latest News on Montana Lampert Hoover
Montana Lampert Hoover News
Eric Pfeffinger's FOURTEEN FUNERALS Comes To Catskill in June
by Stephi Wild - May 19, 2022
Strange things can happen when you go home again to a place you never really knew. Audiences will discover that for themselves when Eric Pfeffinger's surprisingly side-splitting "Fourteen Funerals" hits Catskill's Bridge Street Theatre for eight performances only, June 2-12.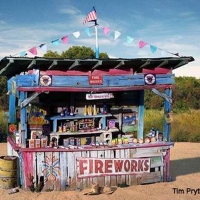 Bridge Street Theatre Presents Samuel D. Hunter's LEWISTON
by A.A. Cristi - Sep 15, 2021
The limitless frontier explored by Meriwether Lewis has dwindled for one of his descendants to a tiny sliver of Idaho land on which she runs a laughably unprofitable roadside fireworks stand. MacArthur 'Genius Grant' recipient Samuel D. Hunter explores the emotional wilderness of a family struggling to stay afloat and keep their American dreams alive in "Lewiston", an affectionate, poignant, and profoundly empathic new play, coming to Catskill's Bridge Street Theatre for eight performances only October 7 - 17, 2021.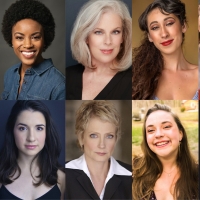 PATHWAY TO THE BALLOT BOX Immersive Voting Rights Experience Comes to New Paltz
by Stephi Wild - Aug 10, 2021
The passionate characters in Pathway to the Ballot Box are inspired by the challenges, triumphs, fears, and accomplishments of eight women who lived in New Paltz, NY over three centuries, leading to the first vote cast by a woman in New Paltz. The experience will run weekends August 21st through September 5th, 2021. 
Bridge Street Theatre Honored At 2019 Berkshire Theater Critics Awards
by A.A. Cristi - Nov 13, 2019
The fourth annual Berkshire Theatre Critics Awards (aka The Berkies) were handed out on a chilly Monday evening, November 11, 2019, at Zion Lutheran Church in Pittsfield, MA. Eligible for nomination were 105 productions from the past year, presented at more than three dozen venues in Western Massachusetts, New York, Vermont and Connecticut, all within a fifty-mile radius of the borders of Berkshire County.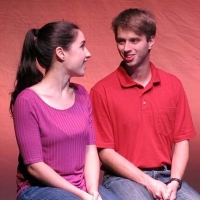 Photo Flash: First Look At BETTER At Bridge Street Theatre
by A.A. Cristi - Sep 18, 2019
A shooting. A séance. Fondue. In the tradition of Kieron Barry's THE OFFICIAL ADVENTURES OF KIERON AND JADE, Bridge Street presents the world premiere of yet another brand-new comedy – this one by Michelle Carter, whose HOW TO PRAY was a big audience favorite during our 2017 Season.
BST Presents The World Premiere Of BETTER
by A.A. Cristi - Aug 22, 2019
Catskill's Bridge Street Theatre Presents the World Premiere of Michelle Carter's BETTER September 12 a?" 22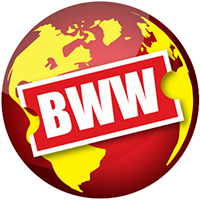 American Slavery Project Presents BLACK WOMEN AND THE BALLOT
by A.A. Cristi - Mar 20, 2019
American Slavery Project Presents BLACK WOMEN AND THE BALLOT as part of its spring reading series: The ABC's - African-Americans from Bondage through Crow

Planet Connections 10th Annual Theatre Festivity Announces 2018 Nominees
by BWW News Desk - Sep 21, 2018
TenthPlanet: Planet Connections 10th Annual Theatre Festivity played to packed houses and great acclaim for each production. Another sold out house was achieved for the company's annual 'Playwrights for a Cause' event, this year, benefiting the Ali Forney Center. The banner season culminates with the Planet Awards. This year, the gala event will be Today, September 21, at the Abrons Arts Center at 466 Grand St, New York City. Tickets and further info: planetconnections.org/

Planet Connections 10th Annual Theatre Festivity Announces 2018 Nominees
by Rebecca Russo - Aug 31, 2018
TenthPlanet: Planet Connections 10th Annual Theatre Festivity played to packed houses and great acclaim for each production. Another sold out house was achieved for the company's annual 'Playwrights for a Cause' event, this year, benefiting the Ali Forney Center. The banner season culminates with the Planet Awards. This year, the gala event will be Friday, September 21, at the Abrons Arts Center at 466 Grand St, New York City. Tickets and further info: planetconnections.org/
Cast Announced For Corbin Went's OLD NAMES FOR WILDFLOWERS at The Tank
by Julie Musbach - Mar 30, 2018
The Tank (Meghan Finn and Rosalind Grush, Artistic Directors), The Renovationists, and Parity Productions will co-present the World Premiere of Corbin Went's OLD NAMES FOR WILDFLOWERS, directed by Emma Rosa Went at The Tank