Latest News on Andy Evan Cohen
Latest News on Andy Evan Cohen
Stage Credits
Productions
[Off-Broadway, 2019]
Sound Design
[Off-Broadway, 2019]
Sound Designer
[Off-Broadway, 2019]
Production/Sound Designer
[Off-Broadway, 2018]
Sound Designer
[Off-Broadway, 2017]
Sound Designer
Stage
Productions
[Off-Broadway, 2019]
Sound Design
[Off-Broadway, 2019]
Sound Designer
[Off-Broadway, 2019]
Production/Sound Designer
[Off-Broadway, 2018]
Sound Designer
[Off-Broadway, 2017]
Sound Designer
Andy Evan Cohen News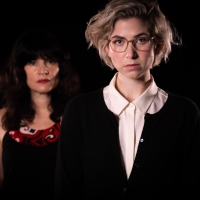 Cast Announced for the West Coast Premiere of BROKEN STORY at The Sherry Theater
by Chloe Rabinowitz - Sep 9, 2022
New York City's White Horse Theater Company in association with 134 West will present the West Coast Premiere of Broken Story by playwright Cyndy A. Marion, directed by Tamara Ruppart, at The Sherry Theater November 4-27.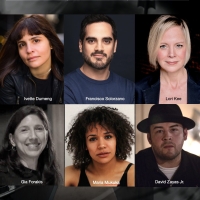 SENTENCED TO A LIFE WITHOUT MUSIC, An Evening Of One-Act Plays By Incarcerated Writers, Comes to The Wild Project This Month
by Stephi Wild - Sep 8, 2022
Voices Inside in collaboration with Nylon Fusion Theatre Company and Pen America present Sentenced To A Life Without Music, an evening of one-act plays by incarcerated writers. This special limited engagement will be presented at The Wild Project (195 E 3rd St, New York, NY 10009), September 21-25. 
The Tank Announces Programming for Eco-Forward Festivals TRASHFEST & DARKFEST 2022
by Chloe Rabinowitz - Jul 20, 2022
The Tank announced programming for their eco-forward festivals, TrashFest and DarkFest, from Saturday July 30 – Sunday August 7, 2022. Both festivals will take place in-person at The Tank NYC.
The American Vicarious to Present SHOOTING CELEBRITIES
by Chloe Rabinowitz - Mar 25, 2022
the american vicarious will present the world premiere of Shooting Celebrities by John Ransom Phillips, a multidisciplinary artist equally celebrated for his painting and writing. The production stars Julia Watt as Mary Lincoln, wife of President Abraham Lincoln, and Gene Gillette as Mathew Brady, America's first celebrity photographer. 
DEBATE: BALDWIN VS BUCKLEY With Broadway's Teagle F. Bougere Comes to the A.R.T./New York South Oxford Space
by Stephi Wild - Feb 18, 2022
the american vicarious will present Debate: Baldwin vs Buckley, a staging of the historic clash between James Baldwin and William F. Buckley Jr. Adapted and directed by Founding Artistic Director Christopher McElroen, the production stars Teagle F. Bougere (Broadway's The Tempest with Patrick Stewart, A Raisin In The Sun with Phylicia Rashad, and Ivo van Hove's The Crucible) as Baldwin and Eric T. Miller (Mope at the Ensemble Studio Theater) as Buckley with Spencer Hamp. Charlie O'Rourke, and Oliver Shirley.
John Patrick Shanley's CANDLELIGHT To Premiere With Nylon Fusion Theatre Company At The New Ohio
by A.A. Cristi - Nov 3, 2021
Nylon Fusion Company will present the World Premiere of Candlelight by John Patrick Shanley (Tony and Pulitzer Prize for Doubt; Tony nominee for Outside Mullingar), directed by Lori Kee (The Waiting Room with New Perspective Theatre), November 27-December 19 at The New Ohio Theatre (154 Christopher St #1E, New York, NY 10014).
Sonia Manzano Begins Performances in THE TEMPEST at Radial Park
by Stephi Wild - May 7, 2021
Sonia Manzano, who spent 44 years performing as Maria and writing for  the popular and enduring children's television series Sesame Street, and who was recently featured in the new documentary Street Gang: How We Got to Sesame Street will begin performances tonight in this live outdoor production of Shakespeare's The Tempest in New York.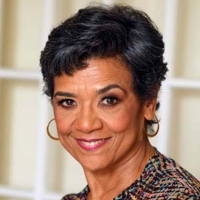 Sonia Manzano, Tyler Hardwick, Christine Bruno and More to Star in THE TEMPEST at Radial Park
by Chloe Rabinowitz - Apr 13, 2021
Resounding has completed casting for the upcoming live outdoor performance and simulcast of Shakespeare's The Tempest. Leading the cast is Sesame Street legend, author, and Emmy-winning writer Sonia Manzano as Prospera. Joining Manzano are are Broadway's Tyler Hardwick (Once On This Island) as Ferdinand and Captain, and more.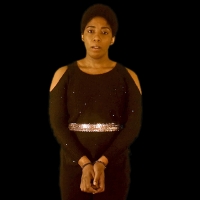 Performance Installation NEGATIVE LIBERTY/POSITIVE LIBERTY Premieres in March
by Chloe Rabinowitz - Feb 26, 2021
The american vicarious and The Invisible Dog Arts Center will present the world premiere of Negative Liberty / Positive Liberty, a socially distanced performance installation exploring famed British philosopher Isaiah Berlin's historic 1958 lecture/essay: Two Concepts of Liberty: Negative & Positive.