Click Here for More Articles on THE PHANTOM OF THE OPERA
Photo Flash: First Look at THE VOICE's Chris Mann, Katie Travis & More in THE PHANTOM OF THE OPERA National Tour!
Chris Mann, Katie Travis, Storm Lineberger and Anne Kanengeiser recently joined the cast of the spectacular new production of Andrew Lloyd Webber's THE PHANTOM OF THE OPERA, currently on national tour. With newly reinvented staging and stunning scenic design, this new version of PHANTOM, one of the most successful musicals of all-time, is performed by a cast and orchestra of 52, making this one of the largest productions on tour in North America.
Today, the national tour unveiled a first look at the new cast in action on its official website - check out photos below!
The group joined current cast members Jacquelynne Fontaine as 'Carlotta Giudicelli,' David Benoit as 'Monsieur Firmin,' Edward Staudenmayer as 'Monsieur André,' Frank Viveros as 'Ubaldo Piangi' and Morgan Cowling as 'Meg Giry.'
The Ensemble includes Adam Bashian, Krista Buccellato, Nick Cartell, Dan Debenport, Amy Decker, Mark Emerson, David Foley, Jr., Celia Hottenstein, Christopher M. Howard, Merritt David Janes, Edward Juvier, Ted Keener, Luke Lazzaro, Jay Lusteck, Katie McCreary, Christy Morton, Lindsay O'Neil, Quinto Ott, Eric Ruiz, Allan Snyder and Marguerite Willbanks. The Corps de Ballet includes Christina Dooling, Sarah DeBiase, Anjelica Bette Fellini, Abigail Mentzer, Lily Rose Peck, Alexandra Pernice, Tara Sweeney and Micki Weiner.
Based on the classic novel Le Fantôme de L'Opéra by Gaston Leroux, The Phantom of the Opera tells the story of a masked figure who lurks beneath the catacombs of the Paris Opera House, exercising a reign of terror over all who inhabit it. He falls madly in love with an innocent young soprano, Christine, and devotes himself to creating a new star by nurturing her extraordinary talents and by employing all of the devious methods at his command.
Photos by Matthew Murphy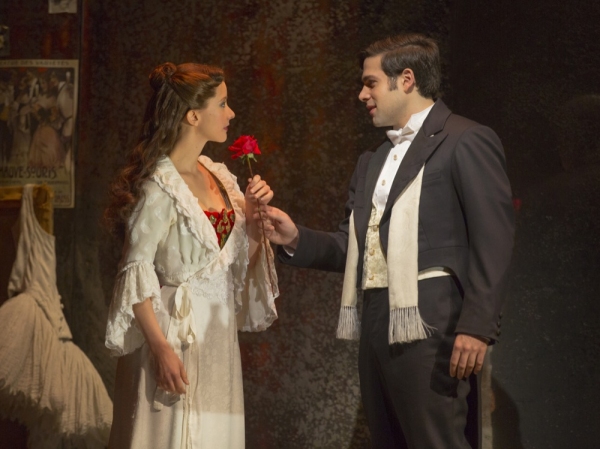 Katie Travis, Stom Lineberger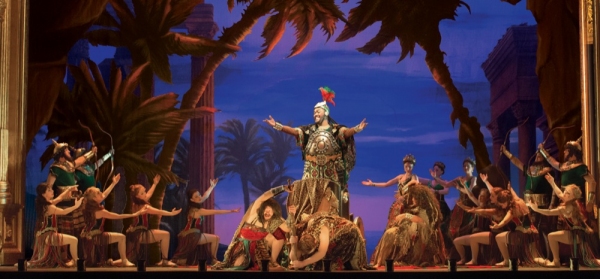 THE PHANTOM OF THE OPERA Company

Chris Mann, Katie Travis

Chris Mann, Katie Travis

Chris Mann, Katie Travis

Jacquelynne Fontaine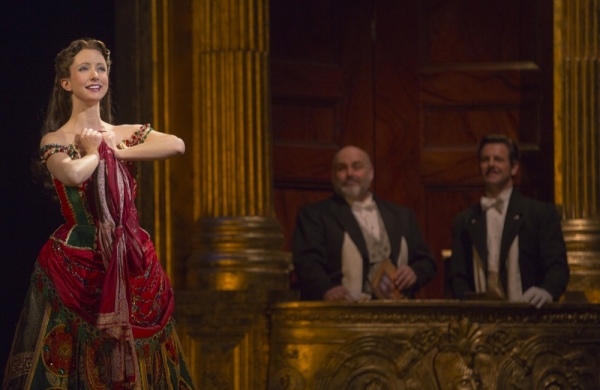 Katie Travis, David Benoit, Edward Staudenmayer

Anne Kanengeiser

David Benoit, Edward Staudenmayer

Chris Mann

Storm Lineberger

THE PHANTOM OF THE OPERA Company
Related Articles

More Hot Stories For You