Click Here for More Articles on BROADWAY IN BRYANT PARK
Photo Coverage: SOUL DOCTOR, ROCK OF AGES & More Visit Broadway in Bryant Park!
On Thursday afternoon, 106.7 Lite FM continued its annual lunchtime theatre summer series, '106.7 Lite FM's Broadway in Bryant Park.' The 2013 program presents the best of Broadway, FREE to the public, on six consecutive Thursdays on the Bryant Park Stage. Hosted by Lite FM's on-air personalities, the 13th annual presentation of open-air, On- and Off- Broadway lunch hour performances will run through August 15.
Featured in this week's event were the casts of Soul Doctor, Avenue Q, Storyville, Gazillion Bubble Show and Rock of Ages. BroadwayWorld brings you full photo coverage below!
For details, schedule updates and a chance to win free Broadway tickets, fans can listen to 106.7 Lite FM via the station's website, www.1067litefm.com, as well as on iHeartRadio, Clear Channel's all-in-one digital radio service.

106.7 Lite FM's Christine Nagy

Melody Yang from The Gazillion Bubble Show: The Next Generation

Melody Yang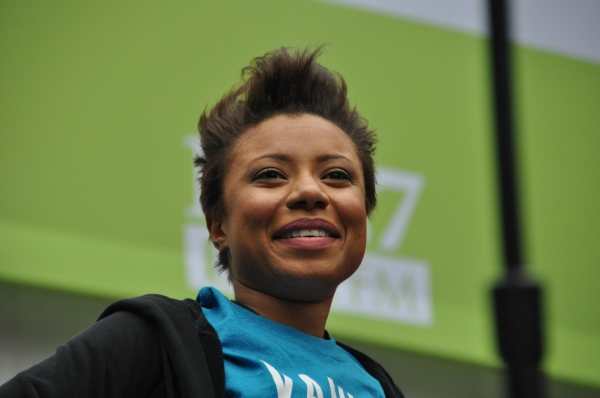 Shalita Grant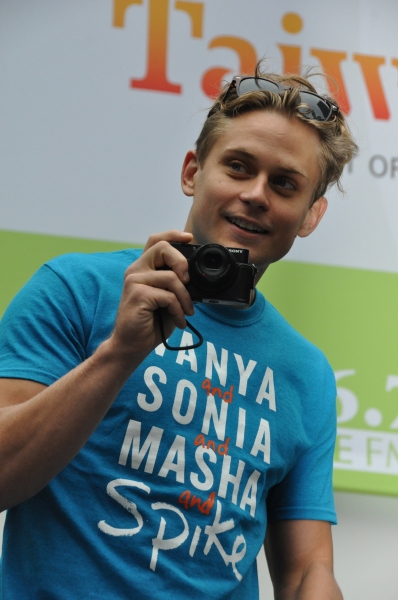 Billy Magnussen

The Cast of Soul Doctor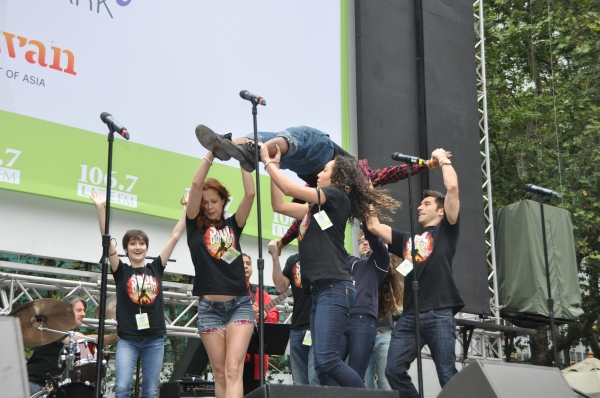 The Cast of Soul Doctor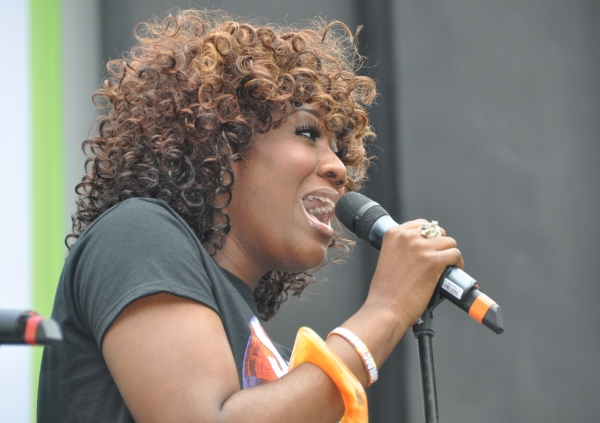 Amber Iman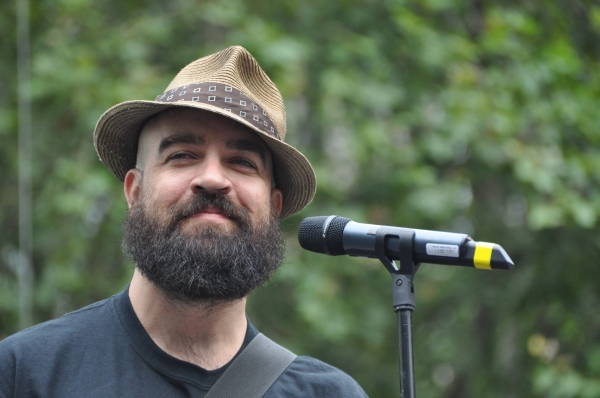 Eric Anderson

Ron Orbach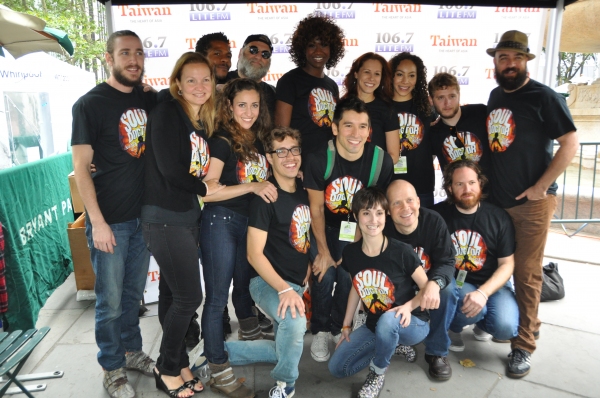 The Cast of Soul Doctor-Eric Anderson, Dianna Barger, Richard Cerato, Maria Conti, Alex Frohlinger, Amber Iman, Abdur-Rahim Jackson, Dillon Kondor, Afra Hines, Ron Orbach, Ian Paget, Heather Parcells, JC Schuster, Eric Stockton

James Morgan from The York Theatre that is presenting the show Storyville

The Cast of Storyville-Clifton Samuels, Debra Walton, NaTasha Yvette Williams, Michael Leonard James, Dameka Hayes, Karen Burthwright and Cory Bretsch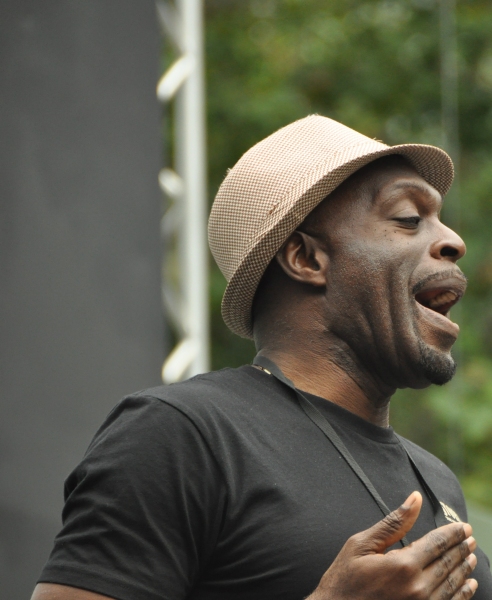 Michael Leonard James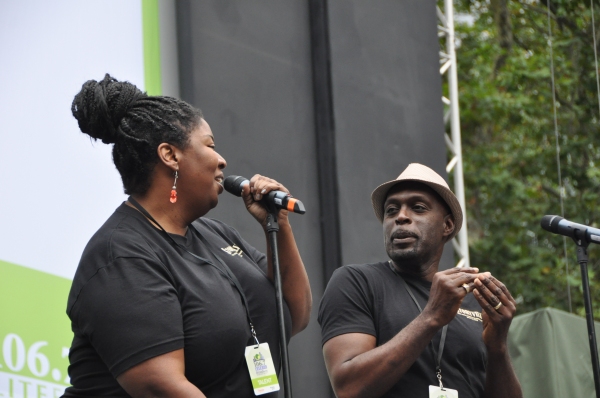 NaTasha Yvette Williams and Michael Leonard James

The Cast of Storyville-Clifton Samuels, Debra Walton, NaTasha Yvette Williams, Michael Leonard James, Dameka Hayes, Karen Burthwright and Cory Bretsch

Christine Nagy joins The Cast of Storyville-Clifton Samuels, Debra Walton, NaTasha Yvette Williams, Michael Leonard James, Dameka Hayes, Karen Burthwright and Cory Bretsch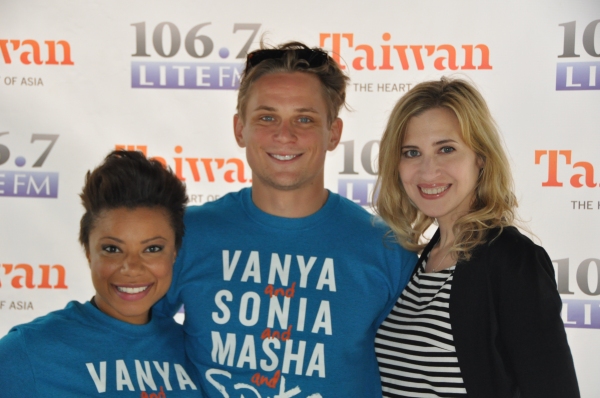 Shalita Grant Billy Magnussen and Christine Nagy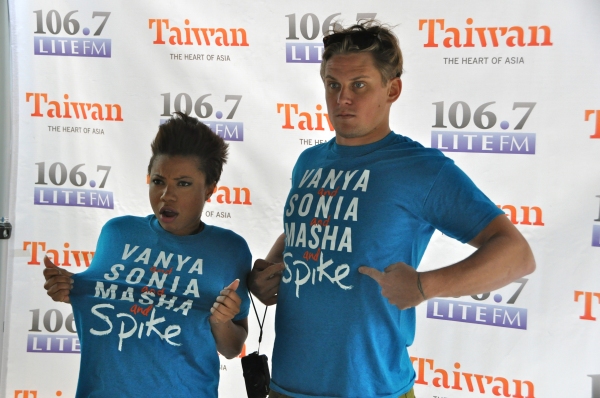 Shalita Grant and Billy Magnussen

Veronica Kuehn and Kate Monster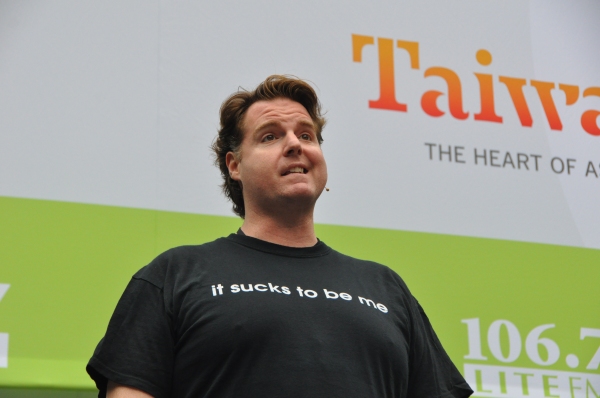 Nicholas Kohn

Rod and Darren Bluestone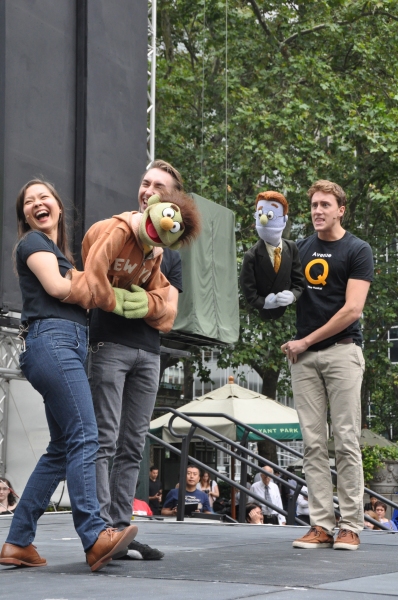 Lisa Helmi Johanson, Nicky, Jason Jacoby, Rod and Darren Bluestone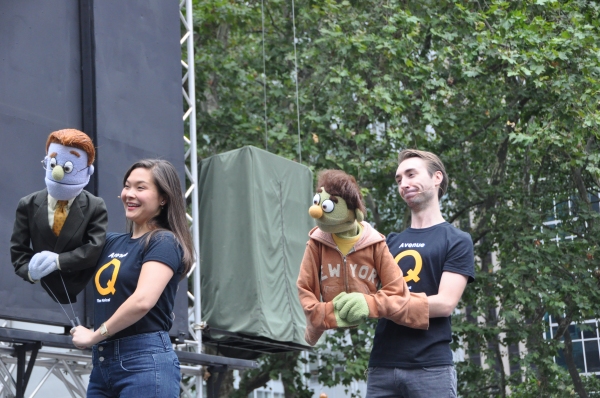 Rod, Lisa Helmi Johanson, Nicky and Jason Jacoby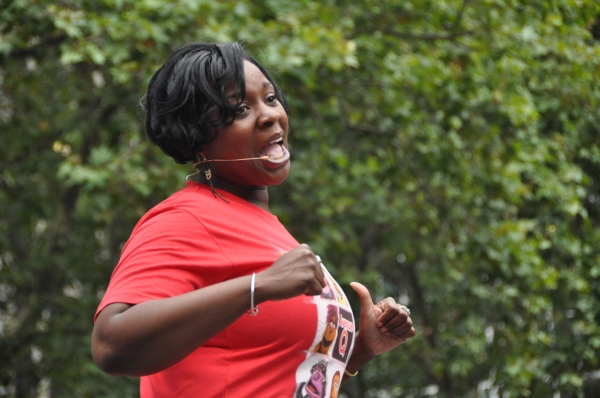 Danielle K Thomas

Nicholas Kohn, Danielle K Thomas, Nicky, Jason Jacoby, Princeton, Darren Bluestone, Veronica Kuehn and Kate Monster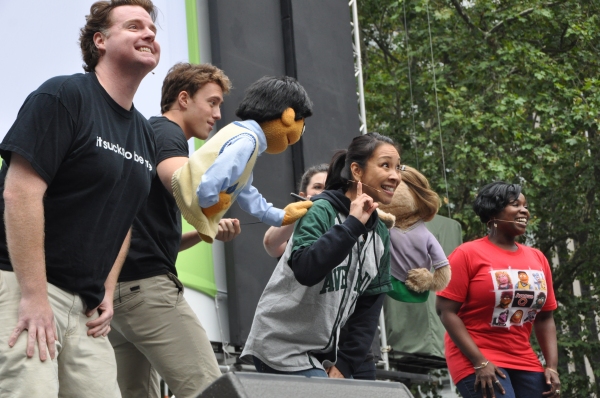 Nicholas Kohn, Darren Bluestone, Princeton, Sala Iwamatsu and Danielle K. Thomas

Princeton, Lisa Helmi Johanson, Nicholas Kohn, Danielle K Thomas, Rod, Darren Bluestone, Veronica Kuehn, Kate Monster, Nicky, Jason Jacoby and Sala Iwamatsu

Christine Nagy joins the Cast of Ave. Q-Princeton, Lisa Helmi Johanson, Nicholas Kohn, Danielle K Thomas, Rod, Darren Bluestone, Veronica Kuehn, Kate Monster, Nicky, Jason Jacoby and Sala Iwamatsu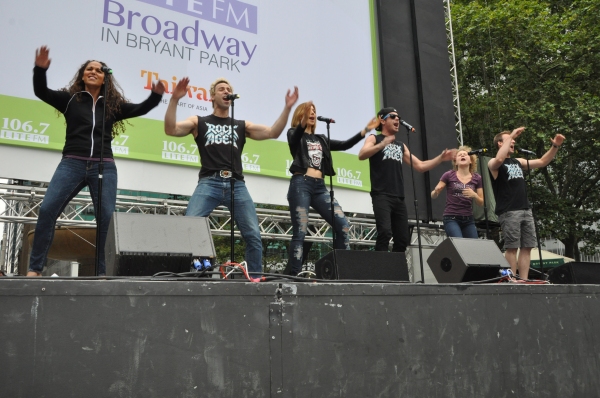 The Cast of Rock of Ages-Jenn Rias, Joey Calveri, Cassie Silva, Cody Scott Lancaster, Josephine Rose Roberts and Eric Coles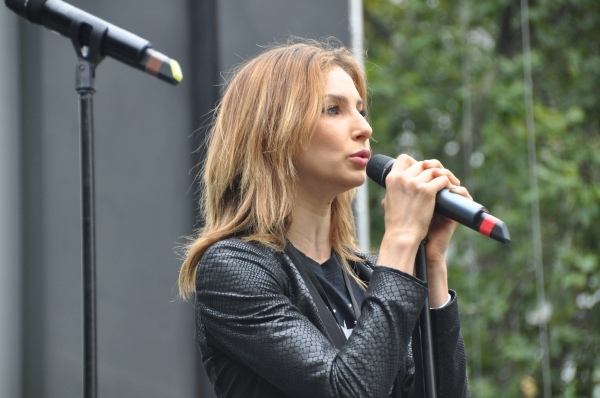 Cassie Silva

Josephine Rose Roberts

The Cast of Rock of Ages-Jenn Rias, Joey Calveri, Cassie Silva, Cody Scott Lancaster, Josephine Rose Roberts and Eric Coles

Jenn Rias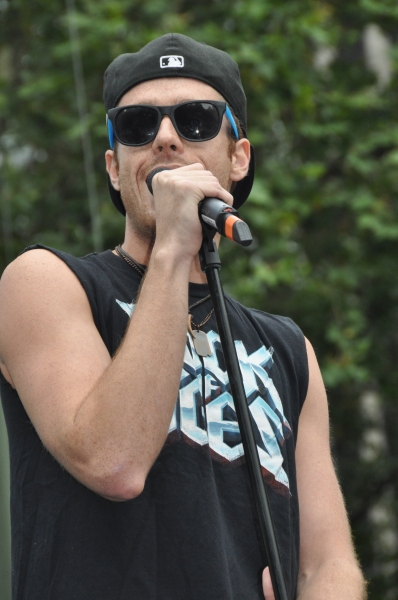 Cody Scott Lancaster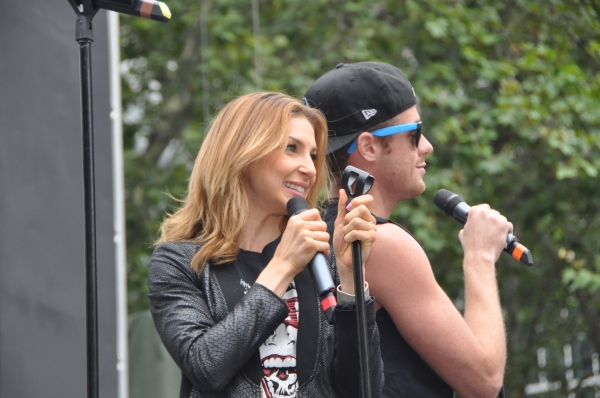 Cassie Silva and Cody Scott Lancaster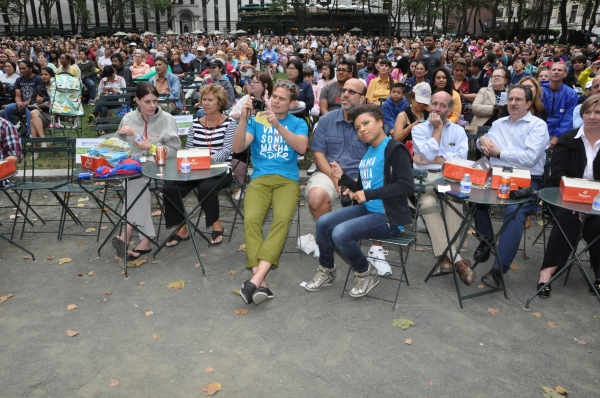 Billy Magnussen and Shalita Grant watching Rock of Ages perform

Billy Magnussen

Josephine Rose Roberts, Joey Calveri, Cassie Silva, Cody Scott Lancaster, Jenn Rias and Eric Coles

Christine Nagy joins the cast of Rock of Ages-Josephine Rose Roberts, Joey Calveri, Cassie Silva, Cody Scott Lancaster, Jenn Rias and Eric Coles