Brief 3/19: Exclusive Interview With the Cast of JESUS CHRIST SUPERSTAR LIVE!, and More!
Good morning, BroadwayWorld! Because we know all our readers eat, sleep and breathe Broadway, what could be better than waking up to it? Scroll down for the latest news. Want our morning reports delivered via email? Subscribe here!


1)

#Hamildrop Collaboration Between Lin-Manuel Miranda and Ben Platt to Be Released Tonight at Midnight
by Stephanie Wild - March 18, 2018
As previously announced, Lin-Manuel Miranda is teaming up with Ben Platt for the next #Hamildrop track. It was recently revealed that the track is called 'Found Tonight' and will be released tonight at midnight. A portion of the proceeds from the track will go to the March For Our Lives Initiative.. (more...)
2)
WILL & GRACE Revival Renewed for Third Season
by BWW News Desk - March 18, 2018
The return of "Will & Grace," which began as an Internet reunion that turned into a one-season order and then a two-season order before it even went back on the air last fall, has just been ordered for a third season to premiere in fall 2019. . (more...)
3)
INSTINCT, Starring Alan Cumming, Premieres Tonight on CBS
by BWW News Desk - March 18, 2018
Tonight, Instinct will premiere on CBS. Alan Cumming, Bojana Novakovic, Daniel Ings, Naveen Andrews and Sharon Leal Star in the drama based on the James Patterson novel.. (more...)
4)
Broadway By Design: David Zinn Brings SPONGEBOB SQUAREPANTS from Page to Stage
by Nicole Rosky - March 18, 2018
In Broadway by Design, BroadwayWorld is shining a spotlight on the stellar designs of this Broadway season, show by show. Today, we continue the series with David Zinn, who acted as both scenic and costume designer for Broadway's new under the sea adventure, SpongeBob Squarepants.. (more...)
5)
Backstage with Richard Ridge: Meet the Masterminds Behind BroadwayHD- Bonnie Comley and Stewart F. Lane!
by Backstage With Richard Ridge - March 18, 2018
CLICK HERE to subscribe today and watch below to get the who backstory on how Comley and Lane created a new way for the world to experience Broadway and beyond!. (more...)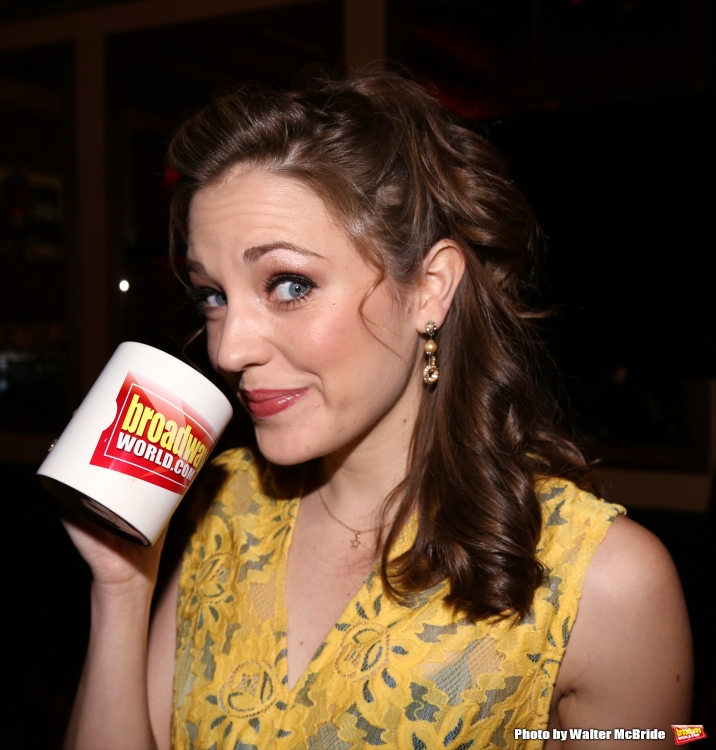 Today's Call Sheet:
-John Kander will receive Signature Theatre's 2018 Stephen Sondheim Award in D.C. today!
-Maryann Plunkett and more star in THE LUCKY ONES at Ars Nova, beginning performances tonight!
-ORGANIC SOFRITO fundraiser for Puerto Rico comes to NYC tonight!
BWW Exclusive: Check out our exclusive interview from inside rehearsals for JESUS CHRIST SUPERSTAR LIVE! with Norm Lewis, Jason Tam, and more!
Click here to read the interview!
What we're geeking out over: Watch ONCE ON THIS ISLAND's 'Mama Will Provide' in 360!
What we're watching: THE BAND'S VISIT stars sing for Artists For World Peace!
Click here for more videos!
Social Butterfly: Naya Rivera Sings 'America' in her audition video for WEST SIDE STORY on her Instagram!
@unitedtalentagency file was too big to send via email for my audition. Thought I'd try it this way.
A post shared by Naya Rivera (@nayarivera) on Mar 17, 2018 at 7:19pm PDT
And a Happy Birthday shout-out to Glenn Close, who turns 71 today!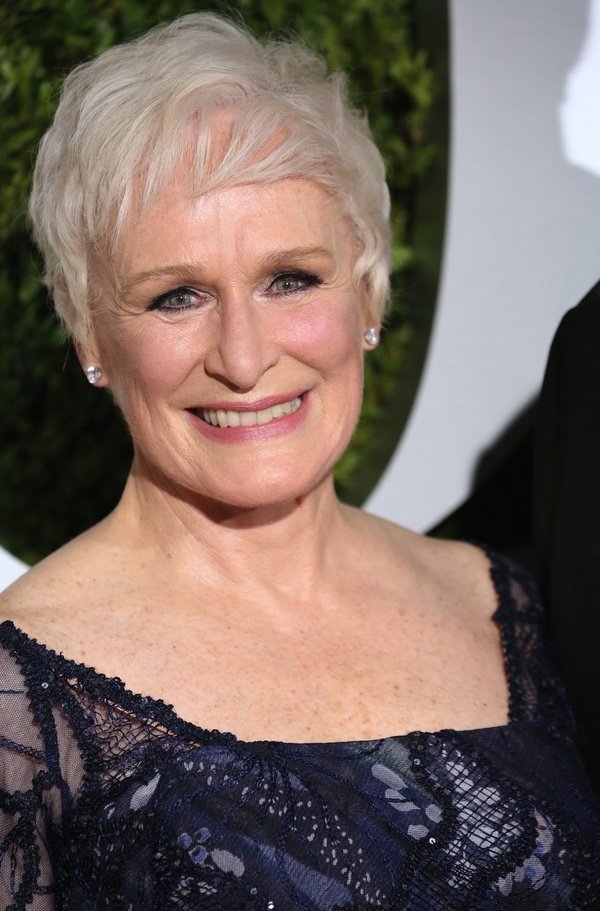 A six-time Academy Award nominee, Close stars in the title role of the film adaptation of Meg Wolitzer's bestselling novel, The Wife, with Jonathan Pryce and Christian Slater for Swedish director Bjorn Runge. The film had its world debut at this year's Toronto International Film Festival premiering to rave reviews for her performance. Close is also in Julian Fellow's adaptation of Agatha Christie's Crooked House alongside an all-star cast that included Max Irons, Christina Hendricks, Gillian Anderson and Terence Stamp.
Close reprised her Tony Award-winning role in Andrew Lloyd Webber's musical Sunset Boulevard in a new production at the London Coliseum in the Spring of 2016. For that performance she won a London Evening Standard Award and was nominated for an Olivier Award. The full production, starring Close, opened on Broadway this February, for an exclusive limited engagement.
Close made her feature film debut in George Roy Hill's The World According to Garp, earning her awards from the Los Angeles Film Critics Association and the National Board of Review as well as her first Academy Award nomination. She was subsequently Oscar-nominated for The Big Chill, The Natural, Fatal Attraction and Stephen Frears' Dangerous Liaisons.
Close received her sixth Academy Award nomination in 2012, along with Golden Globe and SAG nominations, for Albert Nobbs. She wrote the screenplay with (Man Booker prize-winning novelist) John Banville.
Her recent film appearances include What Happened to Monday, The Girl With All the Gifts, Wilde Wedding and the upcoming comedy Father Figures. Her film credits include Richard Marquand's Jagged Edge, Barbet Schroeder's Reversal of Fortune, Franco Zeffirelli's Hamlet, István Szabó's Meeting Venus, Ron Howard's The Paper, Stephen Herek's 101 Dalmatians, Kevin Lima's 102 Dalmatians, Wolfgang Petersen's Air Force One, Robert Altman's Cookie's Fortune, Rose Troche's The Safety of Objects, Merchant Ivory's Le Divorce, Chris Terrio's Heights, Rodrigo García's Things You Can Tell Just by Looking at Her and Nine Lives, Evening, Low Down, 5 to 7, Anesthesia, The Great Gilly Hopkins and Guardians of the Galaxy.
In 2012, Close headlined the fifth and final season of the critically-acclaimed original legal thriller, Damages. For her riveting portrayal of high-stakes litigator 'Patty Hewes', Close won two consecutive Emmys as "Best Actress in a Drama Series" and two subsequent Emmy nominations, along with a Golden Globe Award and three SAG Award nominations. Other television credits include The Shield, The Elephant Man, Something About Amelia, Stones for Ibarra, The Ballad of Lucy Whipple and In the Gloaming, for which she won a CableACE Award.
Close made her theatre, and Broadway, debut in Harold Prince's revival of Love for Love. Her theater credits include The Crucifer of Blood, The Singular Life of Albert Nobbs (Obie Award), Barnum (Tony nomination) and Tony Awards for her performances in The Real Thing and Death and the Maiden, both directed by Mike Nichols. In London, she reteamed with the director of the original Sunset Boulevard stage production, Trevor Nunn, in his Royal National Theatre revival of A Streetcar Named Desire. She returned to Broadway for the 2014 revival production of Edward Albee's A Delicate Balance.
See you bright and early tomorrow, BroadwayWorld!
Related Articles