Brief 2/2: Kirstin Maldonado Joins KINKY BOOTS, the Cast of GROUNDHOG DAY Reunites at Feinstein's/54 Below, and More!
Good morning, BroadwayWorld! Because we know all our readers eat, sleep and breathe Broadway, what could be better than waking up to it? Scroll down for the latest news. Want our morning reports delivered via email? Subscribe here!


1)

New Cast Announced For The West End Smash Hit THE COMEDY ABOUT A BANK ROBBERY
by BWW News Desk - February 01, 2018
Ahead of its second birthday in the West End this spring, the critically acclaimed and Olivier Award-nominated The Comedy About A Bank Robbery announces a new company. After a year of good behaviour at the Criterion the second company have been released on parole, with a new band of inmates starting performances from 27 February. Joining the cast are Samson Ajewole (Cooper), Jenna Augen (Ruth Monaghan), Jack Baldwin (Officer Shuck), Leonard Cook (Robin Freeboys), Matt Douglas-Hunt (Mitch Ruscitti) and Peter McGovern (Warren Slax). Continuing their roles as the bars-crossed lovers are Samuel Fogell (Sam Monaghan) and Holly Sumpton (Caprice Freeboys), and literally completing the cast is Chris Leask (Everyone Else).. (more...)
---
2)

VIDEO: Stephen Colbert Interviews Laura Benanti's 'Melania Trump' About the State of the Union
by Stage Tube - February 01, 2018
Broadway's Laura Benanti returned to the Late Show with Stephen Colbert last night as Melania Trump. Colbert prefaced her appearance by discussing the State of the Union, and the fact that Melania showed up alone, and wearing white, a symbol of feminism. Colbert then proceeded to interview Benanti-as-Melania about the state of her union with the president.. (more...)
---
3)

BWW Review: The Mad Ones' MILES FOR MARY Salutes The Understated Heroism of Public School Teachers
by Michael Dale - February 01, 2018
With the past year bringing in a new administration with a new Secretary of Education, the national awareness of how overworked, undercompensated and financially burdened America's public school teachers are has fueled debate within discussions of federal budget restructuring and tax reform.. (more...)
---
4)

VIDEO: Natalie Weiss Joins Ben Fankhauser for Epic DEAR EVAN HANSEN and Beyonce Mashup!
by Stage Tube - February 01, 2018
Natalie Weiss joined Ben Fankhauser at his show at Feinstein's/54 Below on Tuesday night, January 30th. The pair teamed up for an epic mashup of 'You Will Be Found' from Dear Evan Hansen and 'Halo' by Beyonce. Watch the number below, including beautiful harmonies and Fankhauser on piano!. (more...)
---
5)
Debut of the Month: Mama Has Provided! ONCE ON THIS ISLAND's Alex Newell
by Caryn Robbins - February 01, 2018
Today, Alex Newell speaks with BWW about making his Broadway debut and explains why even in the bleakest of times, there's always hope for what the future can bring!. (more...)
---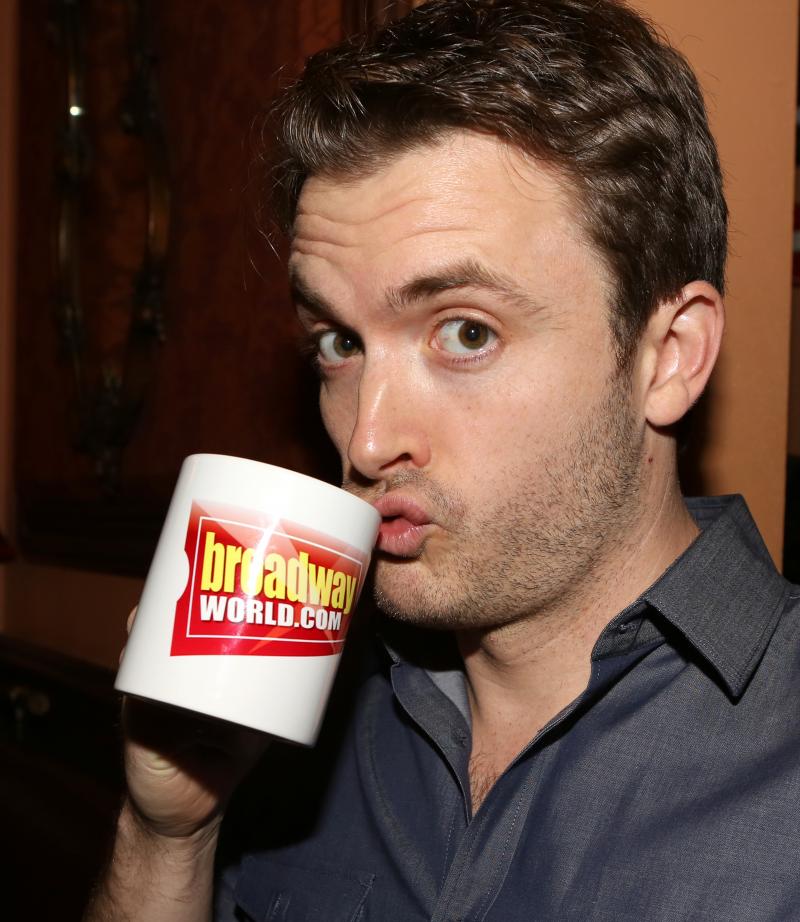 ---
Today's Call Sheet:
-Kirstin Maldonado of the hit acapella group Pentatonix makes her Broadway debut as Lauren in KINKY BOOTS tonight!
-The cast of GROUNDHOG DAY will reunite tonight at Feinstein's/54 Below for a special concert called Humans of Punxsutawney!
-ROSEMARY AND TIME's New York City premiere begins performances tonight at the Paradise Factory Theatre!
-Broadway alum Autumn Guzzardi and Danielle Sue Jordan lead the cast of DOG SEES GOD at the Matthew Corozine Studio Theatre, beginning performances tonight!
---
BWW Exclusive: Check out our exclusive photos from the latest #EduHam! #EduHam is a series of HAMILTON Wednesday matinees made available to New York City schools with a high concentration of students from low-income families for the ticket price of only $10.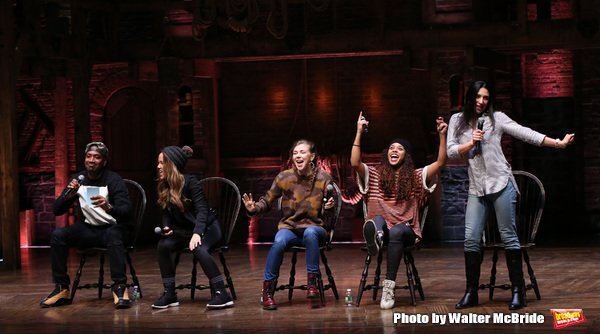 ---
What we're geeking out over: Our own Richard Ridge will host an NYC screening of MY FAIR LADY at the United Palace of Cultural Arts!
---
What we're watching: Vanessa Williams and the company of HEY, LOOK ME OVER! at Encores! rehearse "Push De Button," originally from JAMAICA!
---
Social Butterfly: Get a behind the scenes look of a very WICKED photoshoot, featuring the show's current leads, Jackie Burns and Amanda Jane Cooper!
---
And a Happy Birthday shout-out to Eden Espinosa, who turns 40 today!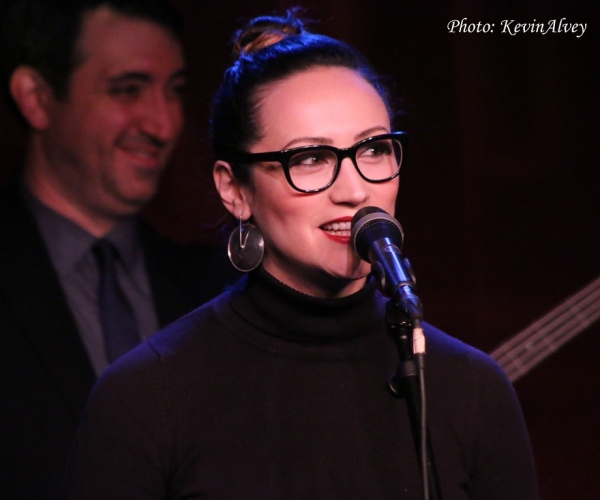 Eden Espinosa is most recognized for her critically acclaimed portrayal of Elphaba in "Wicked" on Broadway and in both Los Angeles and San Francisco. Ms. Espinosa originated the title character in "Brooklyn the Musical", played Flora in "Flora the Red Menace," and Maureen in the closing company of "Rent". Eden also originated the role of Sadie Thompson, "Rain", at The Old Globe Theater. She portrayed Eva Peron in TPAC and Studio Tenn's production of "Evita". Last year she toured Denmark and London playing Emma Borden in "Lizzie". Most recently, she played Mary Flynn to rave reviews in Maria Freidmans productions of "Merrily We Roll Along" at the Huntington Theatre in Boston. Her television appearances include shows such as Law and Order, Ugly Betty, and Elementary. Voiceover credits include Cassandra in the Disney show Tangled the Series, Robot Chicken, MAD TV, Elena of Avalor, and Titan Maximum Eden's debut album, Look Around, is available at all online retail outlets, and her second album will be released in 2018.
---
See you bright and early on Monday, BroadwayWorld!

Related Articles