BWW Reviews: LITTLE MISS SUNSHINE at the La Jolla Playhouse
The La Jolla Playhouse is presenting a world premiere musical based on the 2006 Academy Award winning film "Little Miss Sunshine".  While the show had its shining moments and a cast that matched the subtlety and charm of the original sleeper hit, on the whole it needs a bit of a jump start if it's going to make it down the road to Broadway.
The story centers on the Hoover family who has seen better days.  Richard (Hunter Foster) is just trying to make ends meet for his family while keeping his dream alive of being a successful motivational speaker with his "10 steps for success" along with his wife Sheryl (Jennifer Laura Thompson) who is just trying to keep her family together.  A family that includes Sheryl's brother Frank (Malcolm Gets) who has just lost his job, been dumped by his boyfriend and has his own demons to work out; Grandpa (Dick Latessa) who has been kicked out of his fourth nursing home; and the kids, the silent and morose  Dwayne (Taylor Trensch) and the optimistic and energetic Olive (Georgi James).  So, when Olive is suddenly tapped to participate in the children's beauty pageant, Little Miss Sunshine, the family piles into Grandpa's bright yellow Volkswagen van to make a road trip from New Mexico to California in the hopes to not only help Olive win the crown but also repair their broken family.
With a book by James Lapine and music and lyrics by William Finn, you'd think this quietly charming story would be a no brainer.  The problem is that the winning moments while lovely are surrounded by moments that tend to wallow in the subtlety of the piece.  The opening number for example should have got all of us on board with this family but instead we were regaled by Richard's mediocre life steps.  It was a song that really didn't grab us or tell us what we were in for and failed to kick off the story as it should.  That tone of mediocrity kept going throughout right up to the unfortunate final moment where they inexplicably felt it necessary to sing the title of the show.  Like I said, there were moments that shown through but not consistently enough.
The cast does manage however to shine in those moments.  Foster is likeable as the misguided Richard who should spend less time fixing other's lives and more fixing his own.  Latessa makes the cantankerous Grandpa as loveable as he can be and completely sells his "Grandpa's Advice" number.  James is adorable as the unlikely beauty queen and the well known finale from the movie is even more wonderfully disturbing with the new lyrics.  Trensch infuses his silent troubled teen with layers upon layers of emotion which makes his emergence even more powerful.  Thompson adds a delicate grace to the Mother and her "Something Better Better Happen" almost had me in tears. Gets is glorious as the ultimately damaged Frank and had one of the best moments of the show with his jaded confrontation "How Have I Been?" 
If that dream team of a cast wasn't enough, Finn and Lapine wisely gave each of their hysterical ensemble members a moment in the sun.  Bradley Dean, Carmen Ruby Floyd, Eliseo Roman, Andrew Samonsky, Sally Wilfert and Zakiya Young each took the small parts they were given and ran with them, almost right out of the theater as each of them brilliantly played the comedic relief to the family's "straight man". 
With an ingenious scenic design from David Korins and some amazing staging by Lapine and Christopher Gattelli, this should be a sure fire hit.  Unfortunately, to use a car analogy, the show started off in first, stayed in second for the majority and kept stalling out just like its iconic yellow van, forcing the cast to give it little push to get it back on the road.
"Little Miss Sunshine" plays at the La Jolla Playhouse through March 27th.  For tickets or information, contact the La Jolla Playhouse box office at 858-550-1010 or visit them online at www.lajollaplayhouse.com.
Photo Credits: Craig Schwartz

Related Stories
From This Author - Jay Irwin
         Born and raised in Seattle, WA, Jay has been a theater geek for years.  He attends as many shows as he can around the country and loves taking in new exciting... (read more about this author)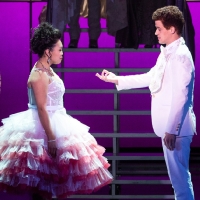 Review: RODGERS AND HAMMERSTEIN'S CINDERELLA at Village Theatre

November 19, 2022

"Rodgers and Hammerstein's Cinderella" is an enduring classic for a reason. Sure, it's family friendly and has a worldwide recognizable name, but in addition to it's wonderful songs, it's shown to be amazingly adaptable based on the production. From the original telecast versions in the 50's and 60's that took a more fairy tale, traditional telling, to the updated Whitney Houston and Brandy Norwood version in the 90's that leaned into the comedy along with updated orchestrations. Not to mention many, many stage revivals. With songs from the original sometimes cut and songs from other R&H shows being added in, this classic is certainly a living and growing thing. The current production from Village Theatre tries to emulate that 1997 version. And while I love that version, this production failed in committing to which story it wanted to tell and ended up being a mish-mash of potentially good ideas never fully realized.
---
Review: NOT / OUR TOWN from Pony World Theatre

November 12, 2022

Dear Readers, there's an interesting an innovative new work based on an old classic playing in Capitol Hill with Pony World Theatre's "Not / Our Town". Even as I arrived at the theater, the pre-show activities the audience must partake in were filled with promise. Unfortunately, that promise quickly waned as this "NOT / Our Town" ended up mostly being "Our Town Highlights" mixed with one of my pet peeves, someone else's therapy on stage.
---
Review: THE AMEN CORNER at The Williams Project And Langston

November 10, 2022

Dear Readers, if you're at all familiar with The Williams Project, then you know of their hard-hitting shows. Their "Blues for Mister Charlie" from 2016 was just one of their outstanding works. Now they're back to take on another piece from James Baldwin, his "The Amen Corner", and once again they show they know how to drive a story home.
---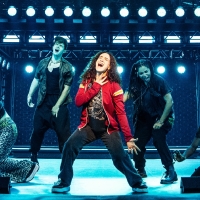 Review: JAGGED LITTLE PILL at The Paramount Theatre

November 9, 2022

Dear Readers, I'm going to offer up a few unpopular opinions of mine. First, I'm not a huge fan of Alanis Morissette. Not that I dislike her, but her album of "Jagged Little Pill" was never my jam. And second, the jukebox musical "Jagged Little Pill", currently playing at the Paramount Theatre, that takes on the music of Morissette has a book that can't find who or what it wants to talk about. So instead, it talks about everyone and everything to pretentious effect.
---
Review: MACBETH from Seattle Shakespeare

October 29, 2022

In this time of year with black cats, ghouls and ghosts, and things that go bump in the night, it stands to reason that Seattle Shakespeare would bring out one of the bloodier and creepier of Shakespeare's canon, "Macbeth", or "the Scottish play" as it's known by superstitious theater folk who don't wish to incur its curse. And while this production, directed by the incredible John Langs, hits most of the right notes (in more ways than one), there was one major point of the show that just didn't work for me. But we'll get to that in a minute.
---