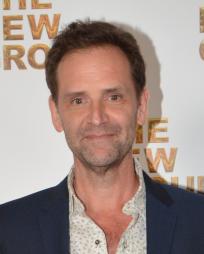 Date of Birth: December 28, 1963 (56)
Birth Place: Florida, USA
Bio:
Malcolm Gets was born in Chicago but lived in New Jersey until he was 5. Both of Malcolm's parents are of English ancestry. His mother, Lispbeth, was a special educationist, whereas his father, Terence, works as a college textbook representative for a Boston based publisher and runs in many ...
(read more)
Stage


Performances
[Off-Broadway]
New Group Off-Broadway Production, 2015
Performer
[Off-Broadway]
Classic Stage Company Production, 2014
Joseph Taylor, Sr.
[Broadway]
Lincoln Center Production, 2013
Angus
Witch
[Broadway]
Original Broadway Production, 2009
Performer
[Williamstown, MA (Regional)]
Williamstown Theatre Festival Production, 2006
Evelyn
[Regional (US)]
Regional Concert, 2005
Mordred
[Off-Broadway]
Encores! Concert, 2005
Performer
[Broadway]
10th Anniversary Concert, 2004
Colonel Ricci
[Off-Broadway]
Off-Broadway Revival, 2004
Og
[Off-Broadway]
2004
Og
[New York]
Reading, 2004
Performer
[Off-Broadway]
Musicals in Mufti Concert, 2003
Performer
[Off-Broadway]
2003
Jasiu
[Broadway]
Original Broadway Production, 2002
Dusoleil
[Off-Broadway]
2002
Jason
[Broadway]
New York Concert, 2001
Film Executive
[New York]
Reading, 2001
Edward
[San Francisco (Regional)]
ACT Production, 1999
[Off-Broadway]
Original Off-Broadway Production, 1998
Gordon Michael Schwinn
Gordon Michael Schwinn
[Off-Broadway]
Encores! Concert, 1997
Antipholus of Ephesus
[Off-Broadway]
1994
Proteus
[Off-Broadway]
York Theatre Company Production, 1994
Franklin Shepard
Franklin Shepard
[Off-Broadway]
Original Off-Broadway Production, 1993
The Writer
[Off-Broadway]
1992
Johnny Boyle
[Off-Broadway]
Off-Broadway Revival, 1992
Performer