Click Here for More Articles on WAKE UP WITH BROADWAYWORLD
BWW Morning Brief November 13th, 2017 - THE CHILDREN'S MONOLOGUES and More!
Good morning, BroadwayWorld! Because we know all our readers eat, sleep and breathe Broadway, what could be better than waking up to it? Scroll down for the latest news, and click HERE to learn more about how we've revamped our morning brief for 2017! Want our morning reports delivered via email? Subscribe here!

1)

VIDEO: Who Will Have to Wait to Be King? Saturday Night Live Shares Screen Tests of THE LION KING Hopefuls
by Stage Tube - November 12, 2017
'The Lion King' is one of the most highly anticipated live action remakes on the way, especially following the exciting casting news. But who didn't make the cut? Saturday Night Live has a handful of Hollywood's A-Listers who tried their paws at the leading roles and didn't quite succeed.. (more...)
---
2)
VIDEO: 'My Job is to Amplify the Concerns' - Lin-Manuel Miranda Visits Puerto Rico
by BWW News Desk - November 12, 2017
Tony Award-winner and activist Lin-Manuel Miranda appeared on CBS Sunday this week with the program following his ongoing efforts to re-build the island of Puerto Rico following the devastation of Hurricane Maria. He discusses his history with the island, his fundraising efforts (which have brought in over $20 million dollars), and visits what remains of his grandfather's house. Watch more below.. (more...)
---
3)
Review Roundup: BIG FISH Fights the Dragons in London
by Review Roundups - November 12, 2017
Meet Edward Bloom, an ordinary man, and an extraordinary father. He has always told his son tall tales filled with beauty, love and imagination but when his son confronts him about what is make believe, they both discover that the truth is more wonderful than fiction.. (more...)
---
4)

Backstage with Richard Ridge: 27 Years Later... Lynn Ahrens and Stephen Flaherty Are Heading Back to Their Island
by Backstage With Richard Ridge - November 12, 2017
They already have a hit running on 44th Street. As of this week, their music is filling another theatre just six blocks north. Lynn Ahrens and Stephen Flaherty, who have brought us such beloved shows as Ragtime and Anastasia, are taking us back to the Caribbean this season with the return of their 1991 musical, Once On This Island. While the duo was in tech, making final tweaks to the show before the start of previews, that stopped by Sardi's to chat with Richard Ridge about heading back to the island.. (more...)
---
5)
BWW Review: Everett Quinton is a Master of The Ridiculous in Charles Ludlam's CONQUEST OF THE UNIVERSE or WHEN QUEENS COLLIDE
by Michael Dale - November 12, 2017
To watch New York stage treasure Everett Quinton engaged in his classic brand of silliness - or, to be more accurate, ridiculousness - is just as fulfilling a cultural experience as watching a great tragedian immersed in a dramatic Shakespearean role.. (more...)
---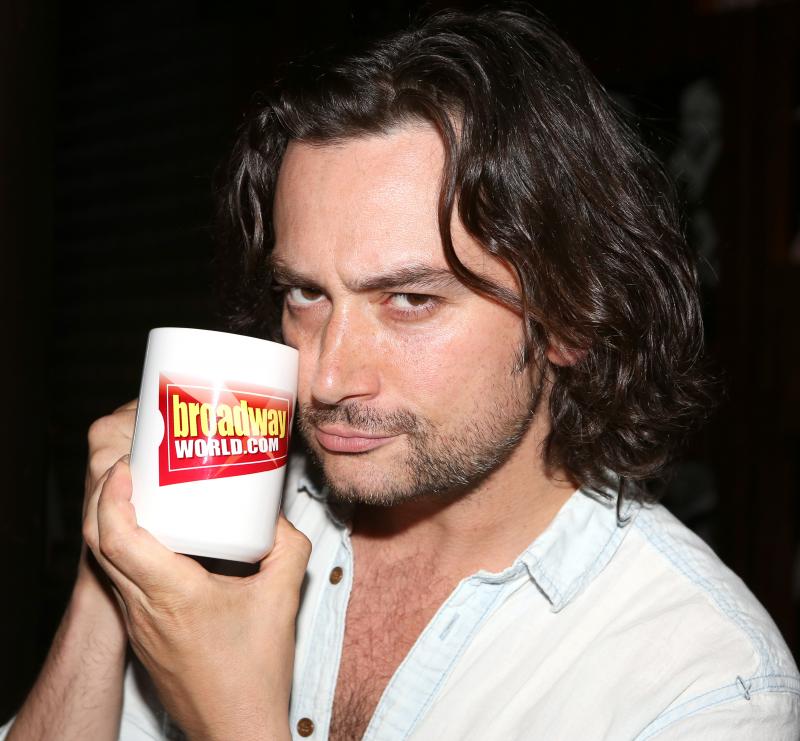 ---
Today's Call Sheet:
- An all-star cast hits Carnegie Hall in THE CHILDREN'S MONOLOGUES tonight!
- ROCKERS ON BROADWAY: LEGENDS LIVE ON! benefits BC/EFA.
- Chita Rivera and Tommy Tune are honored this evening at Martina Arroyo Foundation's 2017 Gala...
- NETWORK, starring Bryan Cranston, opens tonight at London's National Theatre.
- And the casts of SCHOOL OF ROCK, 'CHOCOLATE FACTORY' and KINKY BOOTS kick off Columbus Circle's 'Under the Stars' series today - and we're streaming LIVE!
---
BWW Exclusive: Check out AVENUE Q's Ben Durocher on BROADWAY BARTENDER!
---
What we're geeking out over: The new character posters for A CHRISTMAS STORY LIVE!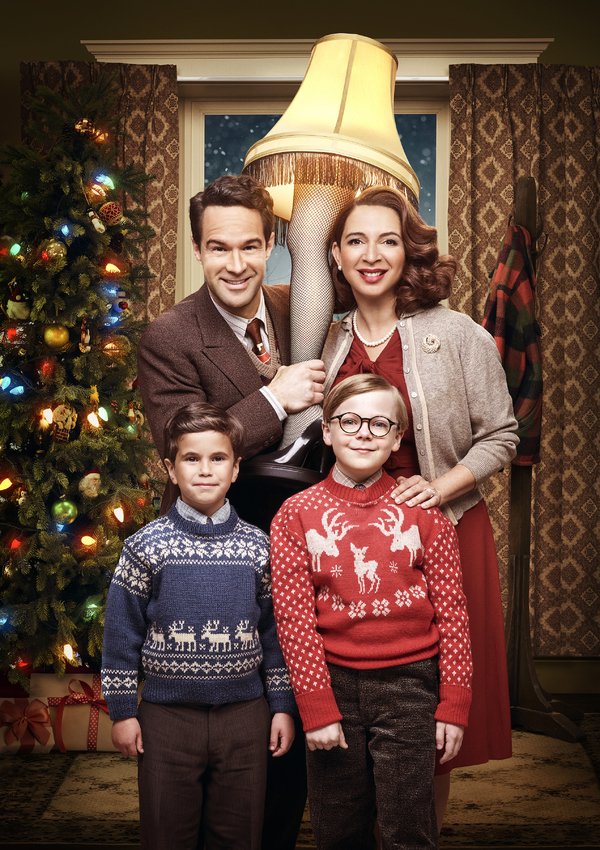 ---
What we're listening to: The track "Unbuttoning the Buttons" from THE BALLAD OF LITTLE JO cast recording!
---
Social Butterfly: Lin-Manuel Miranda joined Jimmy Buffett onstage this weekend at ESCAPE TO MARGARITAVILLE - check out footage of his appearance!
---
And a Happy Birthday shout-out to Whoopi Goldberg, who turns 62 today!
Whoopi Goldberg will soon star in Roundabout's DAMN YANKEES benefit concert. She last produced the Tony-nominated SISTER ACT on Broadway and joined the cast as 'Mother Superior' in the West End. Before that, she took the stage in XANADU, her solo show WHOOPI, MA RAINEY'S BLACK BOTTOM, A FUNNY THING HAPPENED ON THE WAY TO THE FORUM, and her original solo piece WHOOPI GOLDBERG. She also produced THOROUGHLY MODERN MILLIE, which won a Tony Award in 2002 and later went on tour. Goldberg, whose breakout role on-screen was as 'Celie' in THE COLOR PURPLE, has been nominated for 13 Emmy Awards for her work in TV and is one of the world's few EGOT winners. Whoopi won an Oscar for her role as 'Oda Mae Brown' in GHOST, making her the second black woman in the history of the Academy Awards to win an acting Oscar.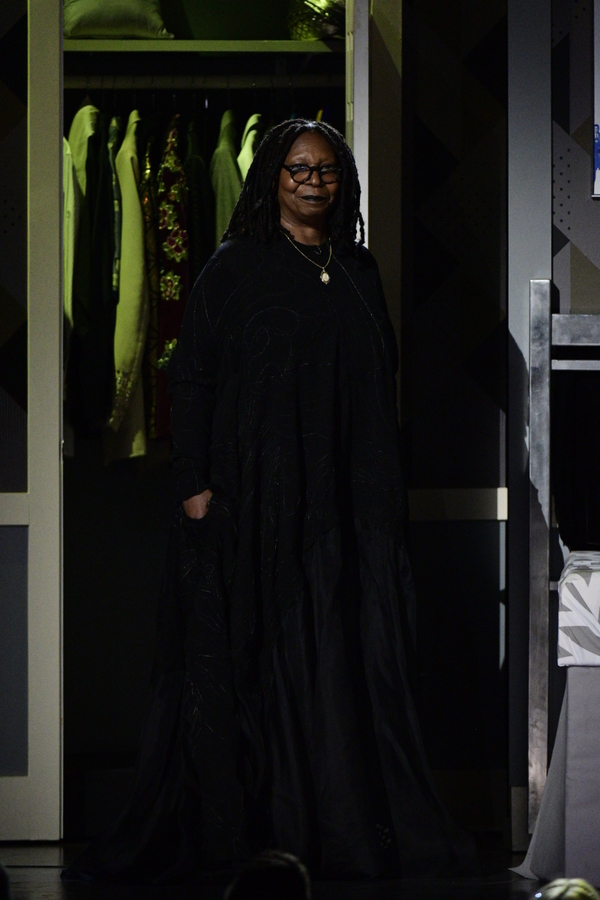 ---
See you bright and early tomorrow, BroadwayWorld!