Wichita Theatre Newsroom
The latest news on live + streaming theatre in Wichita.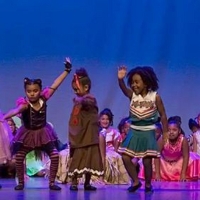 THE CHOCOLATE NUTCRACKER Comes to Topeka This Weekend
by Stephi Wild on November 25, 2022 in Wichita
"The Chocolate Nutcracker," an urban twist on the classic ballet "The Nutcracker," will be performed Nov. 26th at the Topeka Performing Arts Center. "The Chocolate Nutcracker" showcases a variety of ethnic dances, including hip hop, jazz, African contemporary, lyrical, praise dance and ballet.